The Deltec Fleece Filter is a new Automatic Filter Roll from the company better known for protein skimmers and calcium reactors. The two new models include the VF 4000 and the VF 6000 rated for 4,000 and 6,000 liters of water respectively, and compliments Deltec's recent Twin Tech calcium reactor and E-Flow high performance water pumps.
The two new automatic filter roll models both feature a sturdy PVC construction and a 'standing' form factor with a small footprint to more easily fit into aquarium sumps. The Deltec VF 4000 and VF 6000 are both 50 cm (20 in) tall and 23.5 cm (9 in) wide and vary only in their depth; the VF 4000 is 15.5cm (6 in) deep taking a 12cm long spool of filter and the VF 6000 is 22 cm (8.6 in) and takes an 18 cm long filter roll.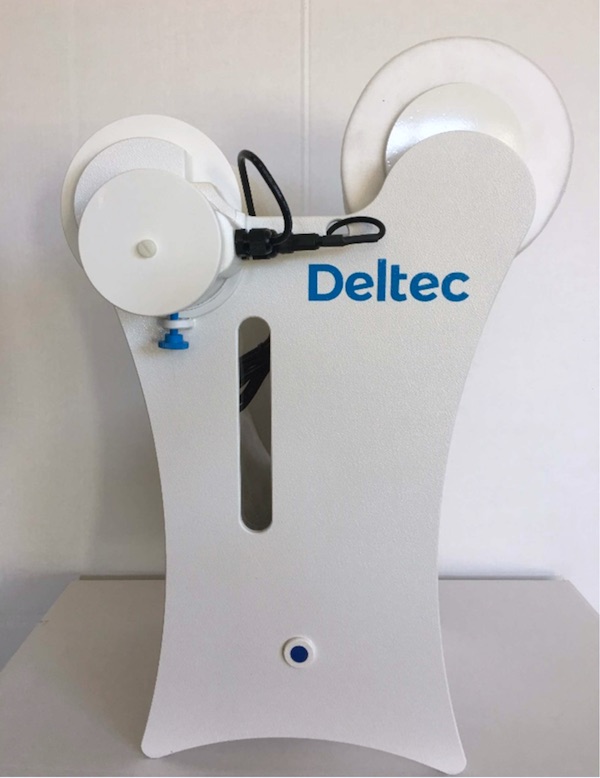 Some highlights of the Deltec Fleece Filter is that they come already assembled with sturdy PVC construction which still have viewing windows for water level on both sides. One of the sticking points for the current generation of automatic filter rolls is the ease or difficulty in changing the filter roll but Deltec claims theirs is about as easy as it gets.
Another interesting detail about the Deltec VF Fleece Filters is that although they use a float switch to detect high water level, some interesting magnetic mechanism automatically disengages the rolling motor when the spool of filter is used up. While they are made in Germany, historically this has caused customer support issues for the US market across the pond but word on the Reef Street is that a US branch of Deltec is getting a reboot to better distribute the Fleece Filter among their iconic skimmers and their newest Twin Tech automatic calcium reactor. [Deltec]