Simon's Nature Reserve
A hidden gem for snorkeling the Solomon Islands you won't want to miss! Simon's Nature Reserve is located in the sandfly passage Solomon Islands, north of Nggela Island and a one hour boat ride from the Raiders Hotel & Dive Tulagi Island.
Simon's Nature Reserve is a coral paradise, a labor of love fifteen years in the making. This beautiful coral garden is a true testament to the power of long term coral conservation.
Snorkeling VIDEO


As our boat approached the western shoreline of Sandfly passage, a man came paddling out in his dugout canoe. Simon reached our boat with a friendly hello and started telling us about his personal marine protected area.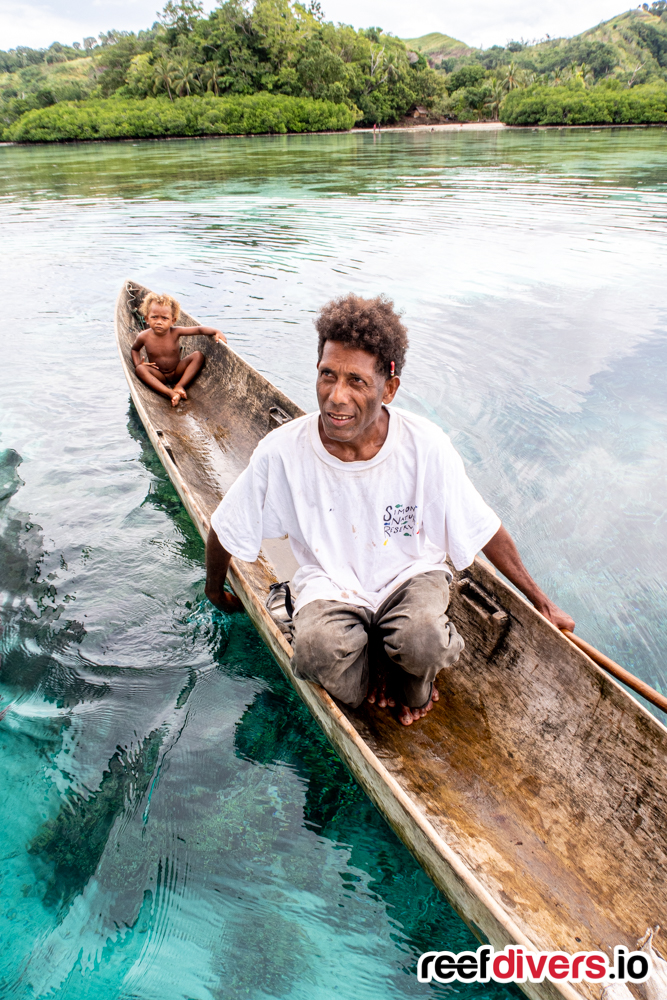 Since 2004, Simon has been collecting corals around the island, and carefully manicuring his home reef. He removes predators like crown of thorns and Drupella snails, but most of all he doesn't allow anyone to fish on his reef.
He says sometimes there are fishermen from other villages who come and poach fish, but for the most part, his little nature reserve is a garden of Eden for over 80 genera of coral, as well as a refuge for juvenile fish.
Corals
The water is so clear from the surface you don't even need a snorkel to see the corals! Simon is a master ocean gardener with a keen eye for unique coral varieties. He told me he knows all the corals on his reef and is still finding new varieties around his island  Talk about coral seed bank. Simon is truly preserving the genetic diversity of Solomon Island corals, or at least the corals from his home island in Sandfly Passage.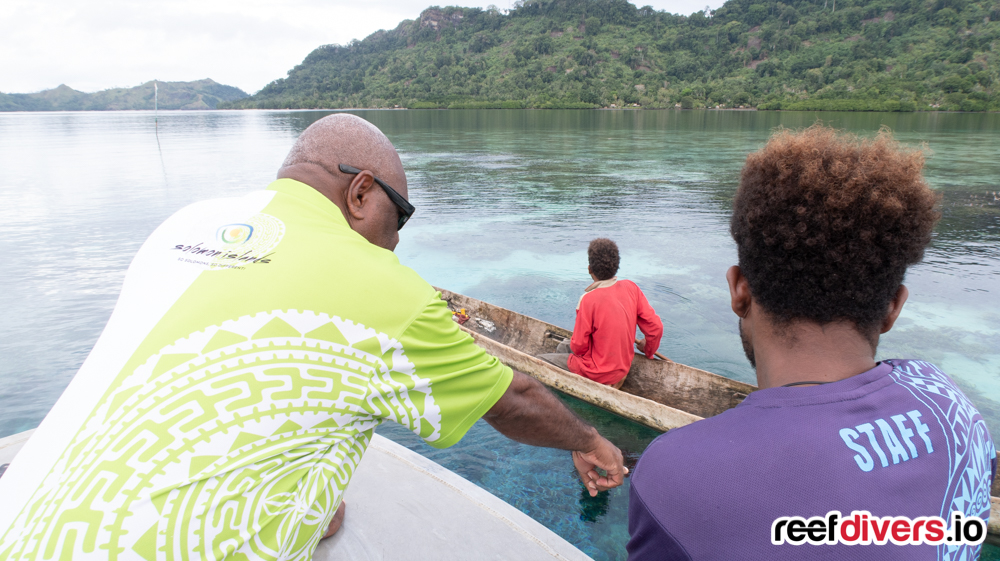 The shallowest parts are filled with thickets of branching staghorn Acropora. Purple, blue, green and cream. We've never seen such a healthy dense coral forest. The more we explored, the more hidden gems appeared.
The reef can get quite shallow with branches exposed during low tide. This make Simons Nature Reserve a perfect spot for snorkeling, just make sure not to get to close so you don't break any of the delicate branches.
For about $50 Solomon Dollars per person, Simon lets people snorkel his reef. A small price to pay knowing he has spent years collecting and maintaining this spot. Simon told me he also uses this reef to educate his neighbors about the importance of keeping corals and stopping to fish, so that baby fish have a place to grow up.

Conservation and Local Tourism Economy
His model of coral conservation has paid off. There are noticeably more fish hiding among the reef. And he's figured out a way to make money from his efforts. Simply pull up between two flagpoles and wait for Simon to paddle out, ready to share his reef with the world.
Getting There: We went diving with Raiders Hotel & Dive and Visit Solomon Islands. Raiders Hotel & Dive is a small boutique hotel located in the township of Tulagi in the historical Central Province (a.k.a. Nggela Islands or Florida Islands) of the Solomon Islands. Sandfly Passage and Simon's Nature Reserve is Northwest of Tulagi and can be visited as a day trip from Honiara or half-day trip from Raiders Hotel.