Vanderhorstia dawnarnallae is a beautiful and colorful new species of shrimp goby recently described in the Journal of the Ocean Science Foundation. Discovered in the far eastern reaches of Indonesia also known as West Papua, Dawn's Shrimp Goby is the 26th species of Vanderhorstia to be officially described.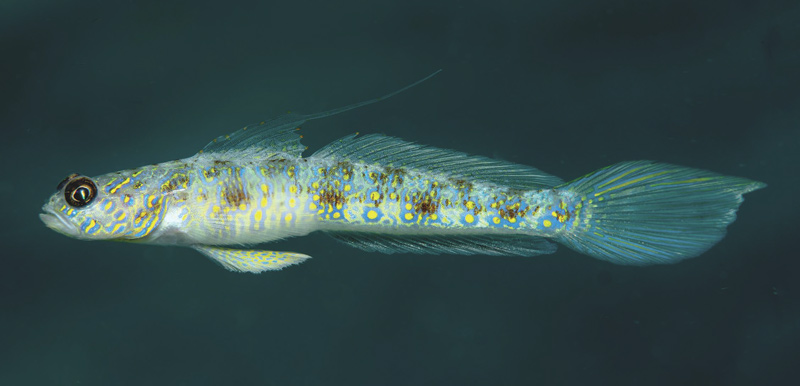 Unlike so many of the Eviota and Trimma gobies that get a proper latin name every year, Vanderhorstia dawnarnallae is not a tiny sliver of a nano goby, but it's still not huge. Growing up to 40mm or just over an inch and a half long, Dawn's Shrimp goby is still about twice the size of the Alpheus shrimp with which it associates with.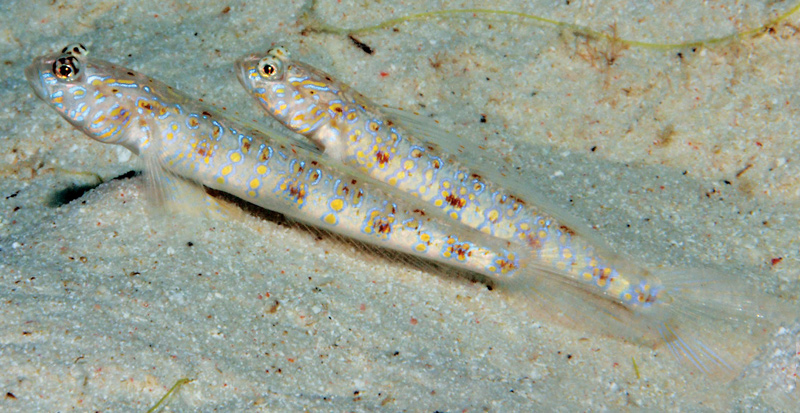 What's really grabbing our attention about Vanderhorstia dawnarnallae is the beautiful, labyrinthine network of blue lines on the face and body which periodically encircle light yellow spots on the flanks. We can see how in some lighting the blue lines and yellow spots would either be highly visible, or completely help camouflage these fish on a sandy substrate.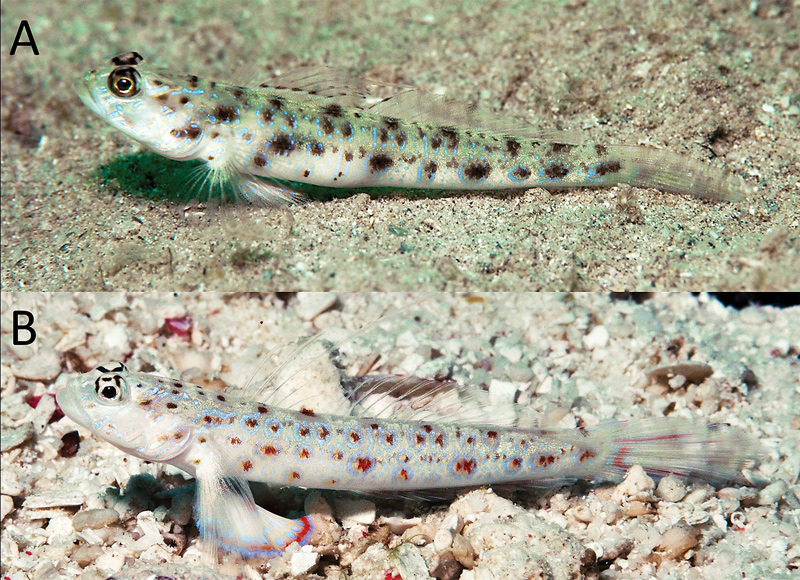 Dawn's Shrimp Goby is closely related to Vanderhorstia ornatissima and some similar species which all sport this similar color and pattern motif, as well as 13 dorsal and anal spines. There's even a likely undescribed but similar looking species of Vanderhorstia from the Western Pacific which the blue lines forming more of a defined ocelli around the yellow spots. This newly described Vanderhorstia dawnarnallaelikely has never been imported into the aquarium hobby but there's literally thousands of other nice, colorful and aquarium suitable gobies to choose from. [JOSF]