In the world of automatic fish food feeders, the category does not exist, yet. However, we've been following InD Creations for several months now on their progress towards achieving their Automatic Frozen fish food feeder. The device will feed seven whole cubes of frozen food using the standard carousel and feeding once a day.
A Kickstarter page has appeared and will go live later this month, so if you want to fund a potentially game-changing device for your reef tank, now is the time. The frozen fish food feeder has been in development and we spied it back at a consumer aquatics show (MACNA) this past August.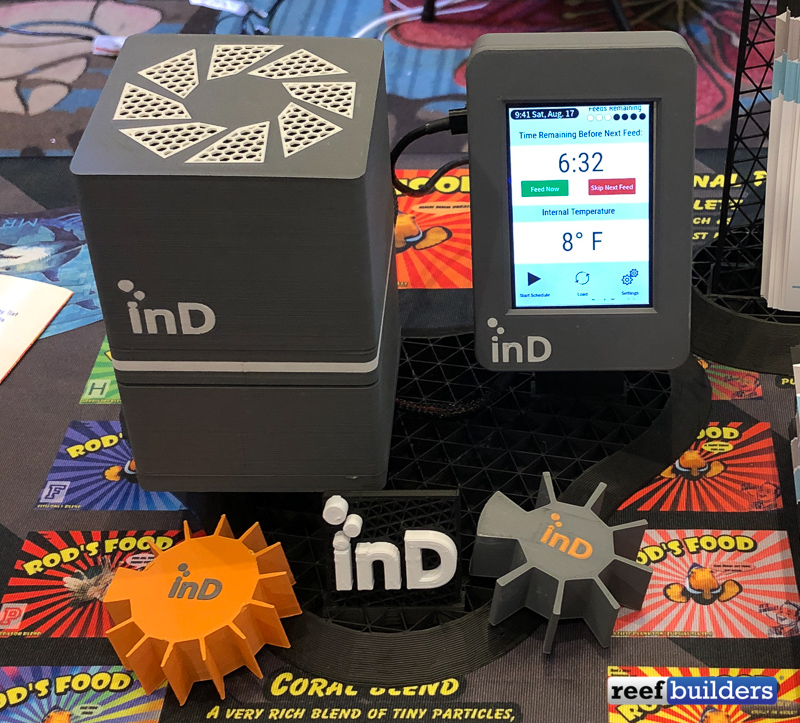 You will be able to extend feeding time by spacing out feeding days or using carousels with different cube sizes and an optional cube cutter to precisely cut cubes into halves and quarters, as well as molds if you like to make your frozen food.
Now, how much does the device cost? Early kick starter backers can pledge around $200 to have first dibs on the device with different pledge levels going up from there. inD's creation is expected to start shipping in November 2020.