The eKoral Lite is a compelling new entry level aquarium controller which is launching this weekend first in Australia, and in December for the U.S. While the eKoral Lite may be much more affordable than most options that doesn't mean it's basic by any means, instead focusing on the core features that aquarists really want and need.
The stylish new eKoral Lite and the specially designed power strip called the eKoral Power Lite use the latest protocols and hardware for fast, reliable connectivity, both wired and wireless and can support a wide suite of probes, sensors and other accessories. The $399 eKoral Lite starter kits comes with the base controller, the eKoral Power Lite, as well as a pH and temperature probe, but it can also work with other modules to monitor salinity and ORP.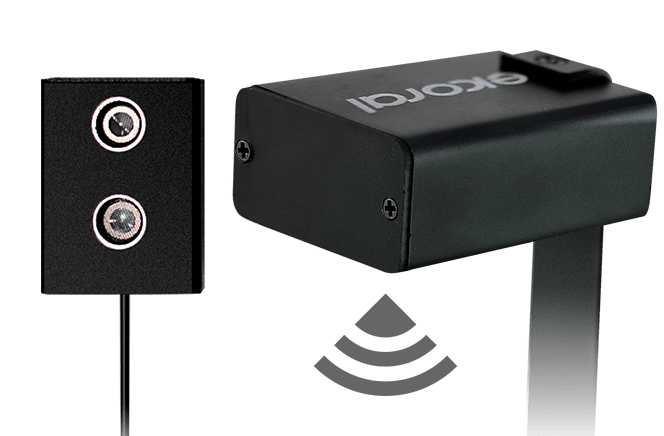 For the U.S. launch, as a Black Friday promotion, every eKoral Lite set sold will include the eK Mini-pump and eK Level Sensor for a complete eK ATO setup. The eK Level Sensor uses ultrasound to continuously sense water level reading without requiring direct contact so there's no chance of having a float switch stick in the on or off positions, or any interference from salt creep of calcium buildup.
The eK Level Sensor works at a range of two to sixteen inches with an accuracy of +/- 0.12in, its precision and ease-of-use are unique in the aquarium market. In addition to functioning as an auto top off sensor, since the eKoral controller senses a range of water levels, it can either slow down the controllable return pump as the water gets low or turn it off altogether until proper water depth is restored to prevent any harm to the pump.
eKoral has also been working on their own doser which will work standalone but of course can connect to the eKoral Pro and eKoral Lite to manage all of your aquarium's dosing needs. All the Australian aquarium control freaks can look to Dalua.com to get theirs this weekend and stay tuned for more details on the American launch later this month.