GHL just released final specs and pricing on their new ION Director unit, which allows aquarists automated testing of crucial water parameters like Calcium, Magnesium, Potassium, Sodium, and Nitrate testing and control. One of the significant benefits to the ION Director is the option to use it alone versus other systems on the market. 
Each parameter can be measured and automatically controlled. If one or more parameters are too low or too high, the IOND can automatically determine how much of an adjustment of attached dosing pumps are needed to maintain stable parameters.
GHL has taken quite a different path with the Ion Director, which uses ionic specificity. Still, instead of using a separate probe for each element like the ABex, somehow, GHL was able to develop one probe to rule them all. This single probe with reaction to elements like Calcium, Magnesium, Potassium, Sodium and Nitrate greatly simplifies how the Ion Director works, reducing both cost and potential problems.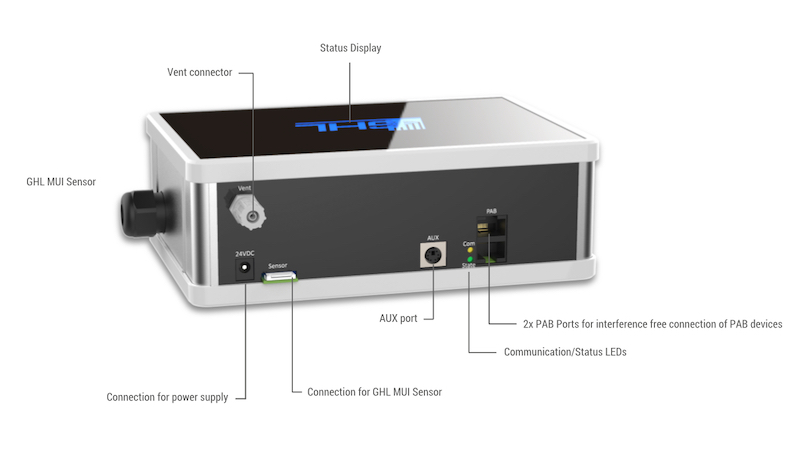 Another major benefit GHL is touting is No need for a dedicated sensor per parameter plus a reference electrode, no need for single reagents per parameter. Only one multi-ion sensor and reasonably priced reference fluids are required. Pricing is expected at 499 euros and orders can be emailed into GHL DE.
Automated Calcium, Magnesium, Potassium, Sodium and Nitrate testing and control
All tests performed with a GHL developed multi-ion sensor for superior precision and accuracy
Hardware is prepared for future parameter add-ons
Uses only 2 reference fluids for ALL current and future parameters
Cost effective reference fluids
Automatic sensor calibration before each measurement
Automatic data logging and charting
Works in conjunction with a 4 pump GHL Doser 2.1
Can be used alongside GHL Standalone Doser (no aquarium controller required) or with a ProfiLux 3 or 4 controller
ION Director / Doser 2.1 Slave and Standalone packages will be available
Controllable through GHL Connect (app, webserver and cloud) and more
Delivery and prices
Scheduled deliveries begin March 31, 2020. Deliveries will be made in the same order as the binding (pre-)orders.
For ION Director (all sets and single devices) pre-orders until January 31, 2020 a 15% pre-order discount is available. After that the list prices apply. The pre-order discount is available directly at GHL and all participating dealers.
Scope of delivery: All ION Director single devices and sets include a Multi-ION probe and 2 bottles of reference fluids (500ml each)
Recommended retail prices for Germany (other regions may vary):
ION Director single device 499.90€ (424.92€ when pre-ordered before January 31, 2020)
ION Director Standalone Set 899.90€ (764.92€ when pre-ordered before January 31, 2020)
ION Director Slave Set 849.90€ (722.42€ when pre-ordered before January 31, 2020)
Replacement multi-ion probe 129.90€
(all prices for Germany incl. 19% German VAT and excl. shipping, the full conditions for the pre-order discount are available from GHL and participating dealers)