During our most recent monthly visit to Mr Su at the Bali Aquarich facility in North Bali, we were greeted by the cutest little juvenile tang we've ever seen. This single individual is a one of a kind fish, a surprise development from a captive bred group of Purple tangs.
While nearly all the purple tangs looked very similar, one fish was significantly smaller and colored quite differently as the rest of the fish were starting to become more purple and settle down. Luckily, Mr Su noticed it and moved it to another system before all the other evenly-sized, bigger purple tangs would have a chance to start beating him up.
The brood-stock tang was a soup of all the tangs kept together, yellows, purples & sailfins, so it's impossible to know for sure what the parents were exactly. We will have to wait some time until the fish matures and becomes old enough to develop new characters that could give a more conclusive answer.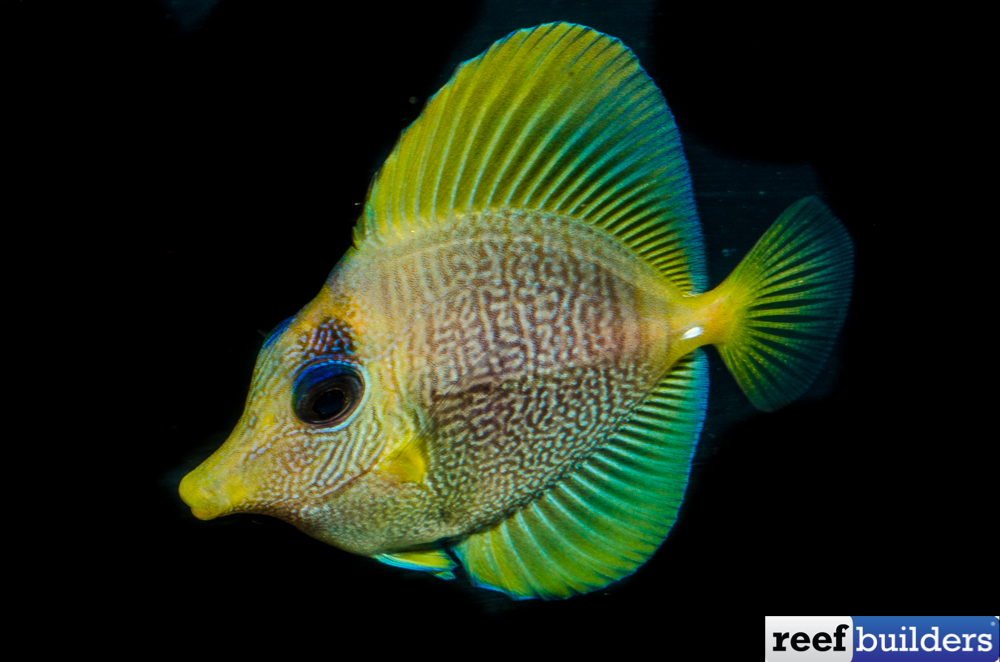 Our best bet, would probably be an hybrid of Purple tang (Z. xanthurum) and Sailfin tang (Zebrazoma veliferum) as there are reminiscent purple patch above the eyes from the purple tang, and the vertical stripes are very similar to the one of juvenile Sailfin tang. There's always the off-chance that this Zebrasoma var. could also be an aberrant Z. xanthurum but the breeding school of sailfin tangs have been spawning regularly now, and have since been moved to their own spawning system to produce their regular spawns.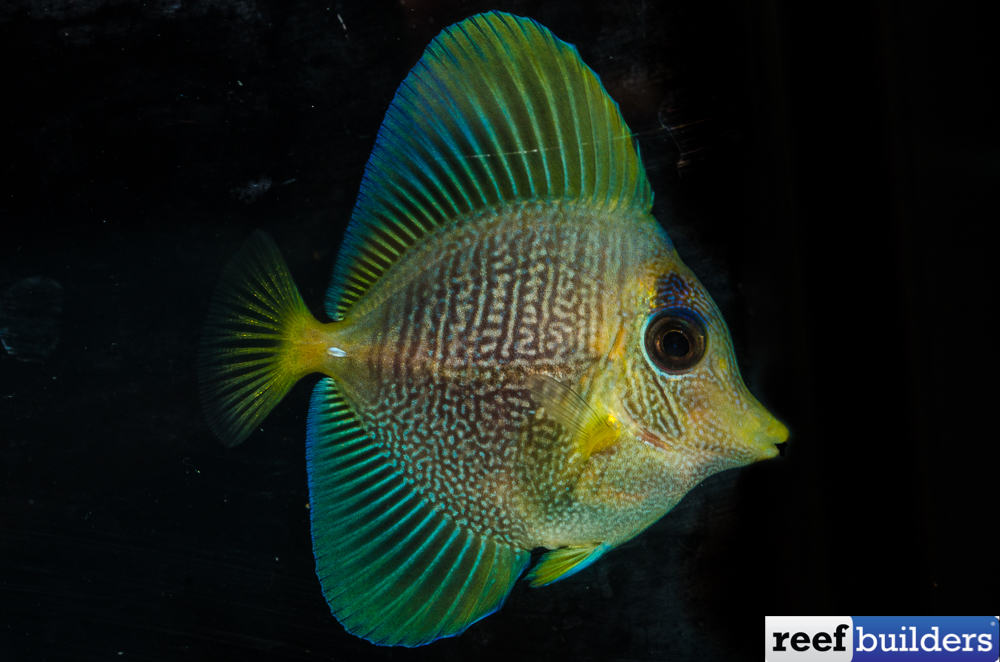 We can't be 100% sure what this fish will develop into, nor what it is exactly. But it has the potential of becoming the craziest tang ever, especially if it's the world's first purple x sailfin tang hybrid. So far it is not for sale, as Mr Su is patiently waiting to see what it will turn into.
We will visit Mr Su again in a few weeks, and will keep you updated on this fish metamorphosis as it matures up. Hopefully this will remove the question mark about its origin and with that we can't wait to visit him again in a few weeks!