We've seen all kinds of frag racks for holding and managing coral frags in our aquariums, but the vertical frag rack by Reefing Art is truly quite creative. Instead of using magnets or suction cups, this acrylic framed coral hotel hangs on the edge of your aquarium with several tiers or levels for coral frags to sit on.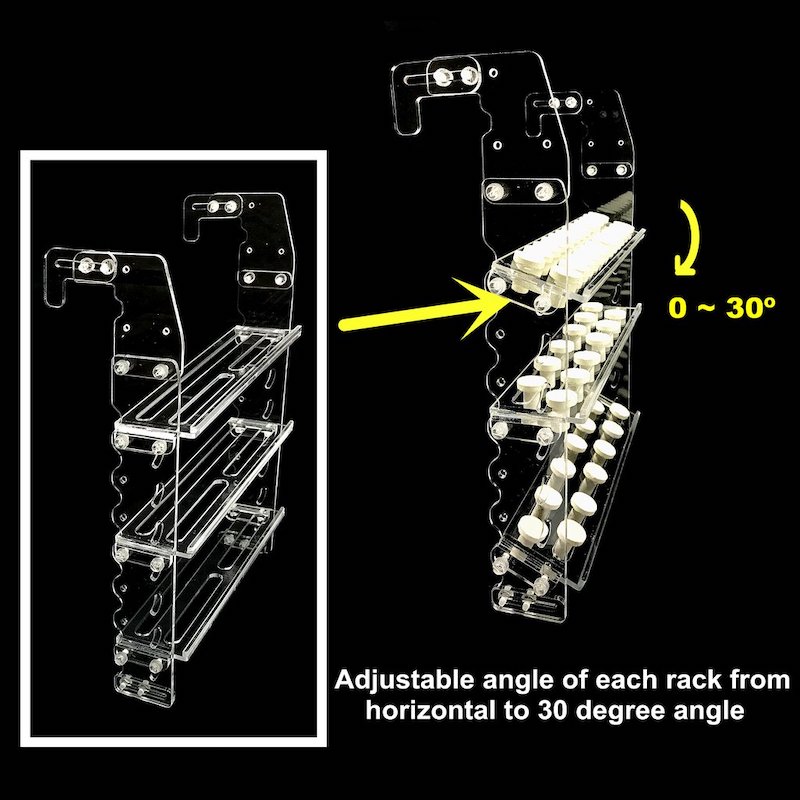 Having frag racks on top of each other is nothing new but how Reefing Art makes this work is by having everything adjustable, including the angle of each level of their vertical rack. The hanger part if adjustable both for typical and rimless aquarium designs, the placement of each level is user selectable so you can have short frags on one level and tall ones on another.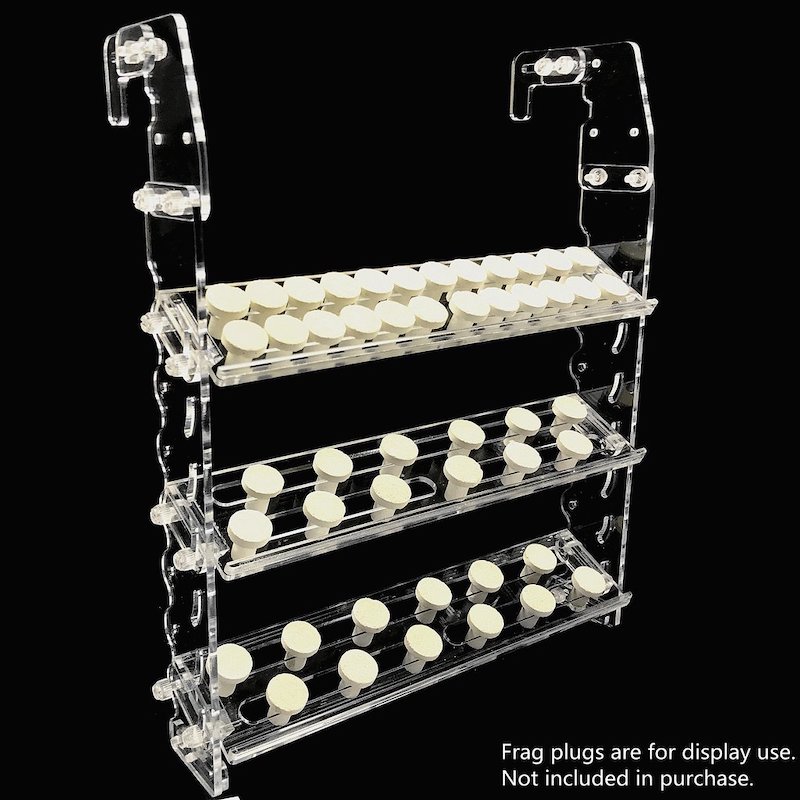 For frags that come on discs or bases without plugs or stems, each level of the frag rack has a ridge on the outward facing edge so they can't just slide right off. Priced at $39 for the kit, Reefing Art's vertical frag rack can comfortably hold up to 36 well-spaced corals or upwards of 60 for small or encrusting frags, that's around a buck per coral to keep frags organized and safe.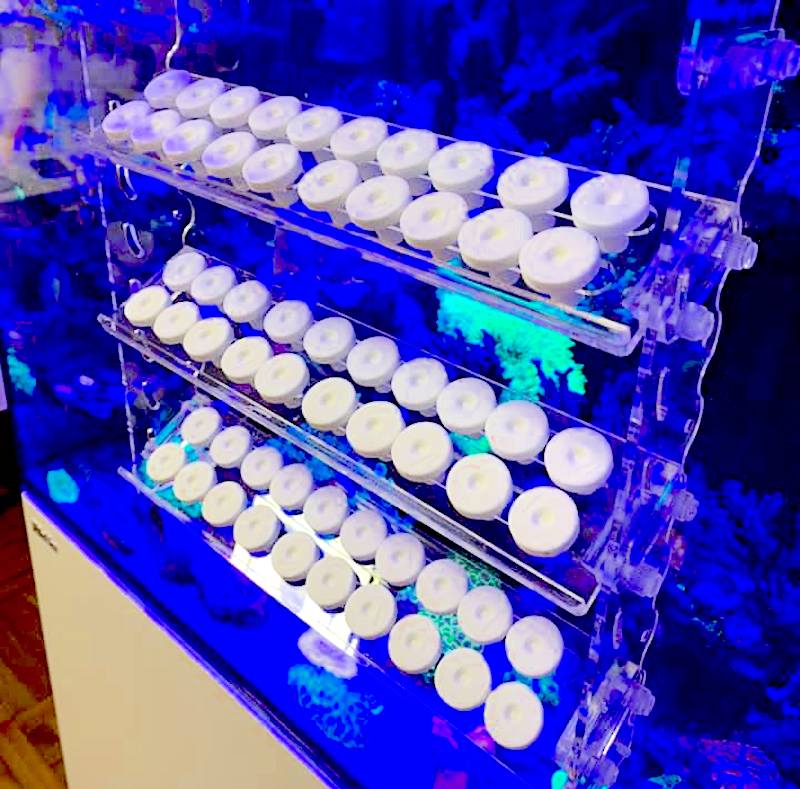 We're definitely smitten with being able to select at what height each level of the vertical frag rack is at, as well as the angle of each one up to 30 degrees inclined towards your tank lights. There's never been a better time to make some frags of our aquarium corals and perhaps the limiting factor is a place to put them on, and you can't get more coral frags per surface area as long as you've got a free tank wall to place it on.
Big thanks goes to Keith Tang for bringing this newer accessory to our attention and for more about it, check out Billy Pipes' video on the Vertical Frag Rack. [Reefing Art]