Deep Sea Biodiversity Ningaloo Canyons
Little is known about deep sea biodiversity, and very few deep sea areas both in and outside of Australia have been well-sampled. A large number of species still remain undiscovered and unnamed, and a recent expedition to Western Australia's Ningaloo Canyons has yielded some exciting finds.
Dr. Nerida Wilson, of the Western Australian Museum, and her team have recorded up to 30 new species including a specimen of Apolemia which the team estimates to be up to 47 m (154 ft) long. The expedition was conducted by scientists from the Western Australian Museum, Curtin University, Geoscience Australia, Scripps Institution of Oceanography and Schmidt Ocean Institute.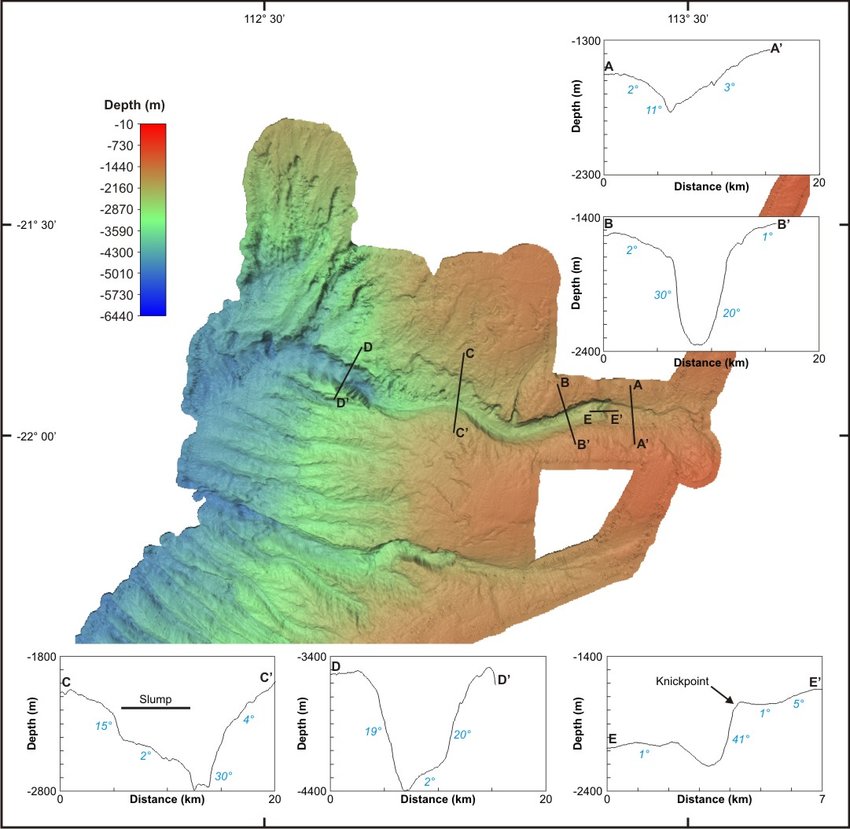 Over the course of 20 dives and 180 hours, the team explored the Ningaloo Canyons, including Cape Range Canyon and Cloates Canyon down to depths of 4,500 m (14,765 ft).
Using a 4K enabled ROV named SuBastian, the team documented a huge array of marine life. Some have never been seen in the area before, including glowing Taning's octopus squid, long-tailed sea cucumbers, and other molluscs, barnacles and squat lobsters.
In one section of video, the ROV spotted a bright red, giant hydroid that stood well over 1 m (3.3 ft) tall at 2497 m in Cape Range Canyon.
Biodiversity hotspots
The remote Western Australian coast (Eastern Indian Ocean) is known for its extensive karst system and network of subterranean water bodies, supporting an incredible diversity of evolutionarily significant fauna. In stark contrast, the deep sea environment adjacent to this celebrated area remains almost unexplored.
Major patterns of marine biodiversity appear to be strongly related to temperature, so exploring marine areas near known terrestrial hotspots offers an effective strategy for identifying undiscovered biodiversity. To counter the information deficit found in Western Australian coast, the interdisciplinary team on this expedition plans to actively survey a significant and biologically unexplored submarine canyon, Cape Range Canyon.
Many of the expedition's discoveries were recovered and will be displayed in the Western Australian Museum. All data collected on the observations are publicly available for scientists to study. [Schmidt Ocean Institute]
Some of the highlights can be seen in the video below.
#NingalooCanyons