My path in the larger reef aquarium world began with college studies of the interaction between light and water flow, culminating in a water movement pattern that I introduced as 'Gyre Flow'. Back then It sounded silly describing aquarium flow in comparison to the massive currents of the oceans, but now it's a well accepted standard for generating complete water movement in reef aquariums.
With this water flow pedigree, for my largest personal reef tank ever I naturally aimed to create the most intense water flow system possible. This is an attempt to try and recreate some of the highest flow reef areas, the reef crest, that stony corals naturally experience in the wild.
It would be tacky and unoriginal to simply add a battery of in-tank propeller pumps, not to mention the maintenance nightmare and unsightly tangle of wires it would create. So for this build the plan is to use two closed loops, both powered by programmable, controllable Vectra L2 water pumps, as well as another L2 for the return water flow.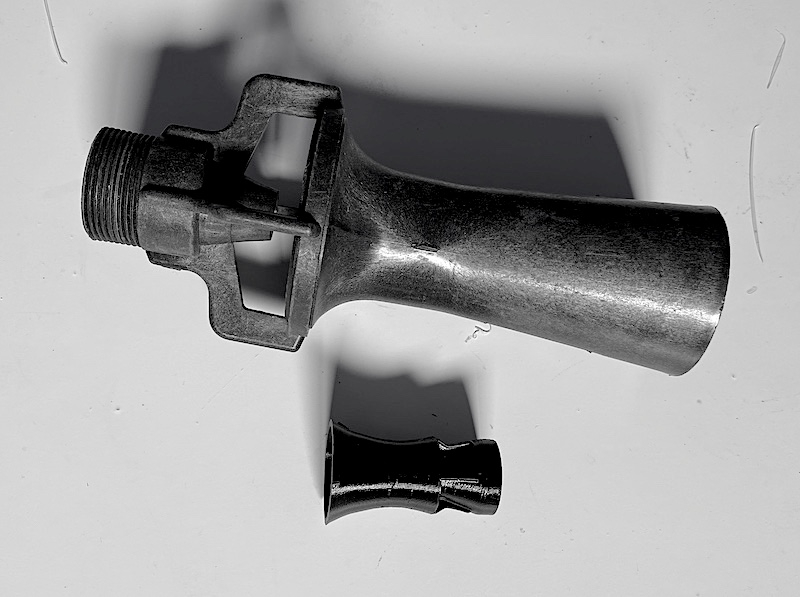 We could have stopped there but stepped it up a notch by outfitting the dual return outlets with 3/4″ eductors, and each of the closed loops with massive, trumpet sized 1.5″ eductors. Unlike the wide range of small toy nozzles that are sold in the aquarium hobby, real eductors are made for industrial mixing applications, and designed with commercial fluid dynamics software.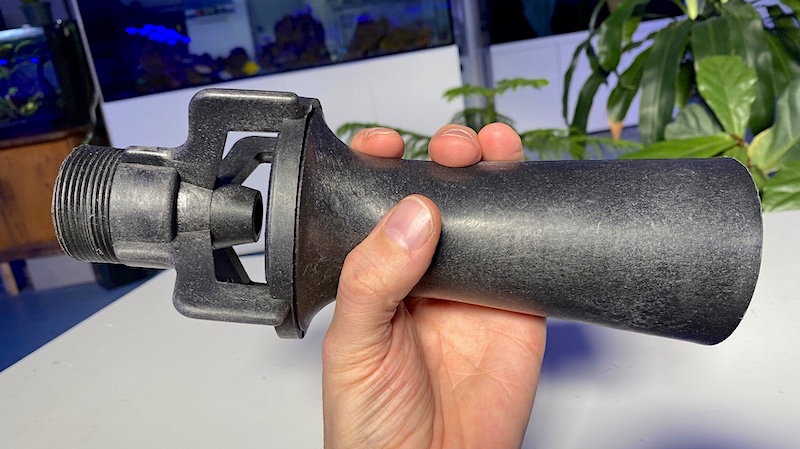 The nozzle restriction of the eductor reduces water flow by approximately 50%, but the trumpet shape entrails between three and five times more water flow, depending on the available pressure. So for each of our Vectra L2 water pumps, their nominal flowrate is around 3,000 gallons per hour, it's cut back to around half of that or 1,500 gallons per hour by the first nozzle, and then multiplied by an average of four times; this effectively turns our 3K GPH pumps into 6,000 gallons per hour of massive water movement through the whole tank – three times, for each of the pumps!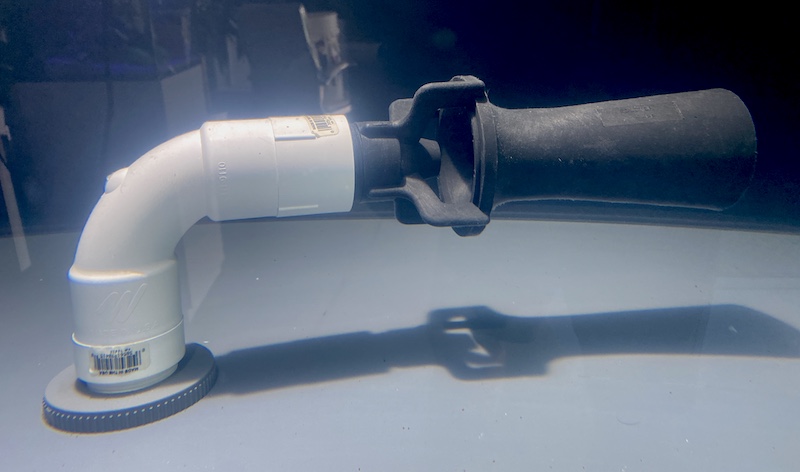 We're not one to really put much weight into total tank volume turnover, it means very little when you're using manufacturer ratings for objectively 'gentle' propeller pumps. But with this dual closed loop setup, using four eductors counting the returns, the water flow of this aquarium is 48 times turnover with forceful, powerful aquarium currents throughout the entire glass box.
Selecting the associated equipment like lights, skimmer, reactors etc. will be considerably easier than creating an aquascape in this tank without any rock, but still spotlighting and elevating the live corals into what we're calling a 'livescape' with almost nothing to see except SPS corals. Stay tuned to follow along as we figure out how this concept will look like now that we've put together a water flow system that mother nature would be proud of.