The Hanna Nitrate Checker is a long awaited addition to Hanna Instruments' catalog of trusted digital water testers. The Hanna Phosphate Checker has been the gold standard in accurate, low range measurement of this important nutrient and algae fuel so the new Hanna Checker for Nitrate is a very exciting announcement for the reef aquarium chemistry diehards.
We couldn't live without the Hanna Alkalinity and Calcium Checkers, and it's only recently that we've been paying a lot closer attention to our nitrate levels. The common importance of knowing nitrate level in any aquarium is to make sure it doesn't get too high and harm our precious corals and fish, or fuel algae growth.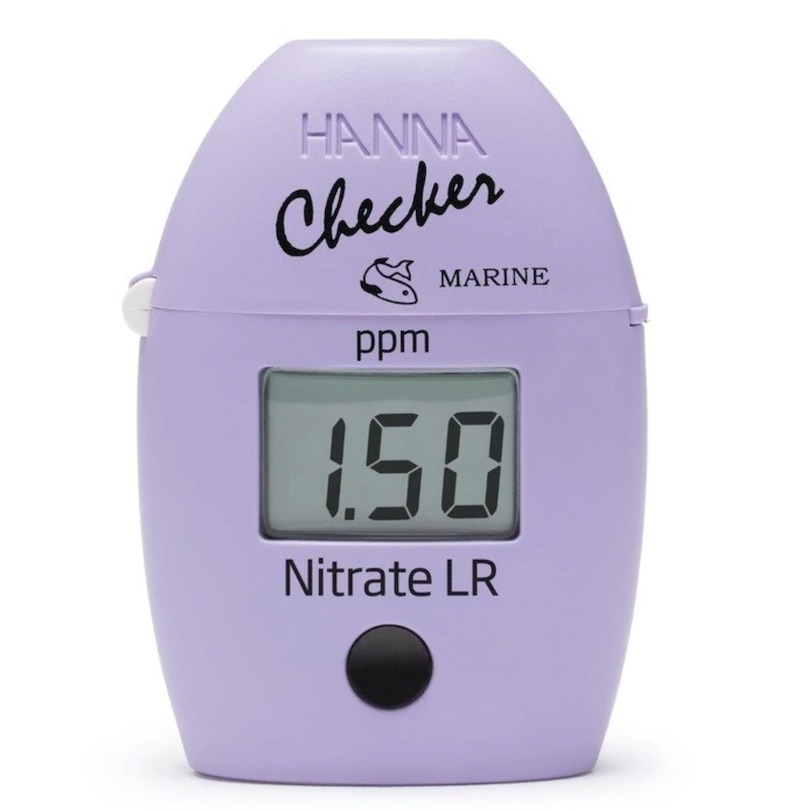 But many modern reef tanks have become so efficient at nutrient export that lots of our reef tanks are actually nitrate limited, slowing the growth of corals, clams, and pretty much any photosynthetic organisms. This includes our reef tanks wherein we've only started adding Brightwell NeoNitro to raise our nitrate levels, but we've been less than impressed with pretty much all the nitrate test kits on the market.
The need for an accurate low range nitrate test to maintain a reasonable nitrate level in nutrient limited reef tanks has never been higher. The specially designed low range hanna nitrate checker will be a very welcome addition to our arsenal of digital water testers, which should start becoming available in the coming weeks for $49.99 and we cannot wait to get our hands on it. [Hanna]