The powder blue tang is so named because of its sky blue body coloration, which is a different shade than other blue surgeonfish, most notably the regal blue tang, AKA Dory. Well apparently this is not the full evolution of the powdery blue-ness of Acanthurus leucosternon as a recently discovered individual from Sri Lanka can attest to.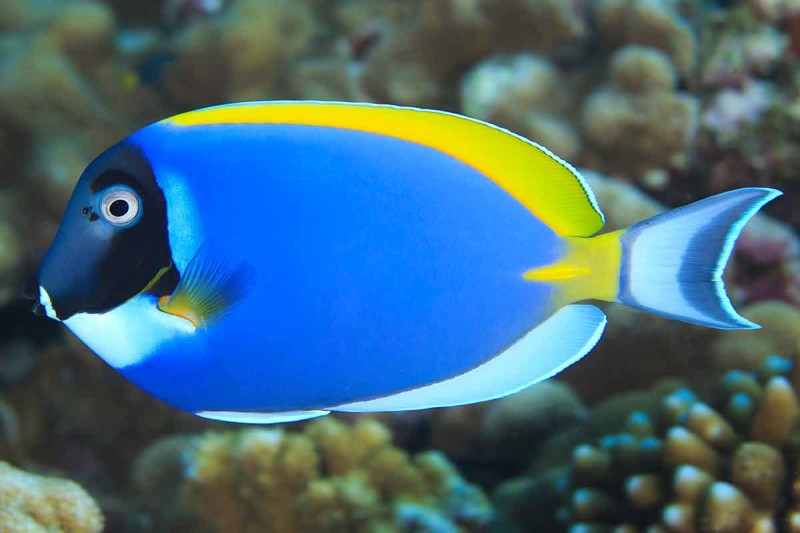 This fancy powder blue tang appears to be completely devoid of yellow coloration, most noticeable in the dorsal fin which is normally solid yellow in common powder blue tangs. We only have one photo for illustration of this interesting specimen but the yellow coloration also appears to be missing from the base of the pectoral fin, the caudal peduncle, and the normally bright yellow tail spine.
Some animals like parrots and frogs that are commonly and normally green sometimes exhibit clear axanthism where they appear blue instead of green. We're not sure if this lack of yellow coloration is an example of genetically derived axanthism in this powder blue tang, but it certainly makes a very eye catching specimen from a very common and popular saltwater aquarium fish. This very special individual of the powder blue tang has already been delivered to an Asian collector but in the meantime, we'll have to be satisfied with enjoying our powder blue tang hybrid.