The new Red Sea lights are designed for reef aquariums, with the certified Reef Spec light output to give you exceptional growth and coral coloration. The new 160S series offers even more penetration even in deeper and wider tanks. The ReefLED 160S comes with reef spec light intensity and color spectrum that is 100% utilized by the corals.
The ReefLED 160S joins the ReefLED series by Red Sea including the smaller 50 and 90 versions. The new 160S lights are powerful offering up to 140W of 23,000 Kelvin REEF-SPEC Blue, 20W of 9,000 Kelvin White, and a separate 3W channel for moonlight.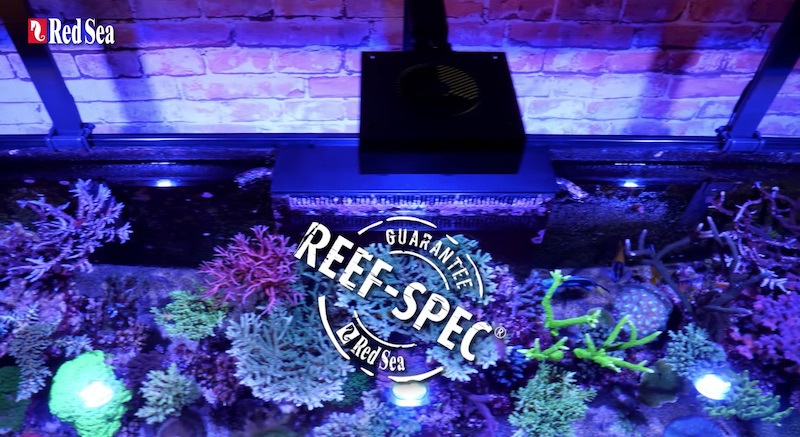 With years of coral lighting research behind them, the Red Sea lights provide vivid colors and an elegant gentle shimmer throughout the aquarium. The 160S offers a reef-safe spectrum with a dual-channel color setting plus dedicated moonlights and an anti-glare lens.
All ReefLED lights are equipped with a built-in Wi-Fi that allows total control via ReefBeat smart aquarium app (which controls all Red Sea devices). The app includes pre-set lighting programs, along with additional features such as sunrise/sunset effects, lunar cycle moon light, random clouds and even an acclimation program for new installations.
New features include:
Superior power: 160W of Reef-Safe LED light, including 140W of 23,000 Kelvin REEF-SPEC Blue, 20W of 9,000 Kelvin White, and a separate 3W channel for moonlight.
 
Superior coverage: Each unit creates a homogeneous light spread throughout an aquarium of 32'' in all three directions. Multiple units can be mounted 30″ apart with a guaranteed visual uniformity of light across the entire aquarium.
REEF-SPEC PAR levels: Uniform PAR readings of 200-350 micromoles almost everywhere, when using three ReefLED 160S units on our Reefer 3XL 900, as seen below: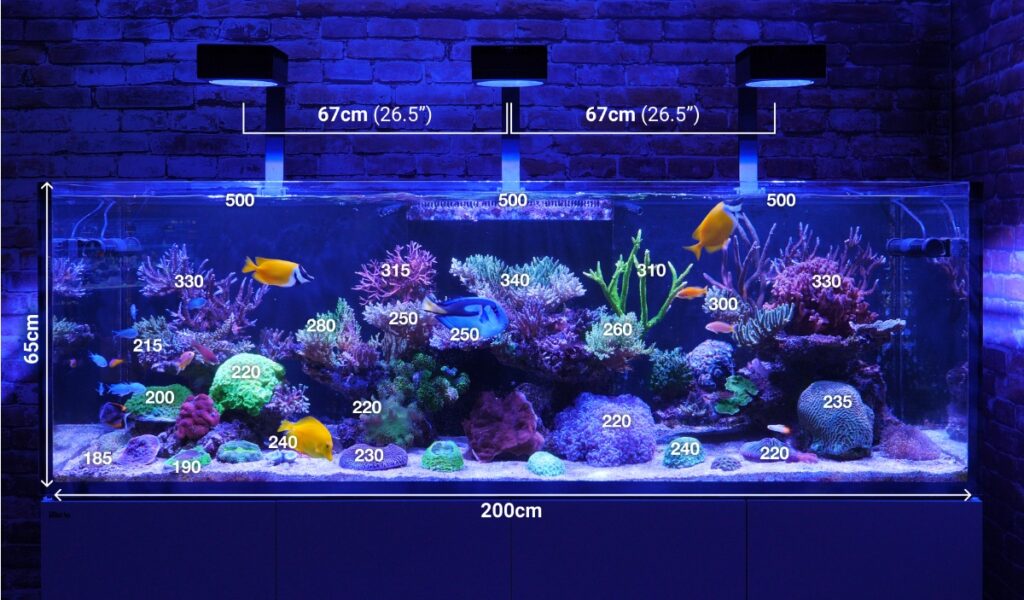 Patent-pending stadium-shaped lens: Smooths out the most intense part of the beam under the lens, and provides a more rectangular light spread with minimal spillage.

Glare reduction: Additional clip-on visor limits the direct line-of-sight to the light source, as well as an auto switch-off mechanism when tilting the unit.
Pricing & availability:
The recommended retail price for the USA will be $649.
The ReefLED 160S will be available as of early October.