Australian collectors are increasingly joining the charge to conserve coral reefs. While the Queensland based coral collector Inter-Fish Pty Ltd (australiancorals.com.au) is a quiet achiever of the Australian coral collection industry, they just could not help but share their good news.
Inter-Fish are pleased to announce that this year they were fortunate to witness multiple coral species, including pieces held long term, spontaneously spawning in their holding systems on a large scale early this November. Inter-Fish's scientists say "We have been working hard all year to fine-tune our water quality, stability and develop coral diets based on scientific and in-house research. It has been so satisfying to see our corals show a clear and positive response to our livestock health and spawning practices."

But it doesn't end there; Capitalizing on the spontaneous spawning show, Inter-Fish were able to collect gametes and fertilize eggs from five different large polyp stony (LPS) coral varieties that are popular in our trade. This includes Micromussa (commonly referred to as Acanthastrea) lordhowensis, Euphyllia ancora, Trachyphyllia geoffroyi, Heliofungia actiniformis and a species of Favia. So far they have seen successful settlement in three of the species collected and are anticipating the other two species to settle soon, with motile planula showing clear pre-settlement behaviours.
According to the coral husbandry and spawning team, Inter-Fish have jumped a big hurdle, however, the next big hurdle is yet to come – growout. In the wild this period presents a huge battle for newly settled corals, being faced with many daily risks and pressures, not least of them predation and competition. While captive conditions are more controlled and many risks normally faced in the wild are eliminated, settled larvae will be at their most sensitive in the next 6 months. So, the team will have to work extra hard to care for them through this phase.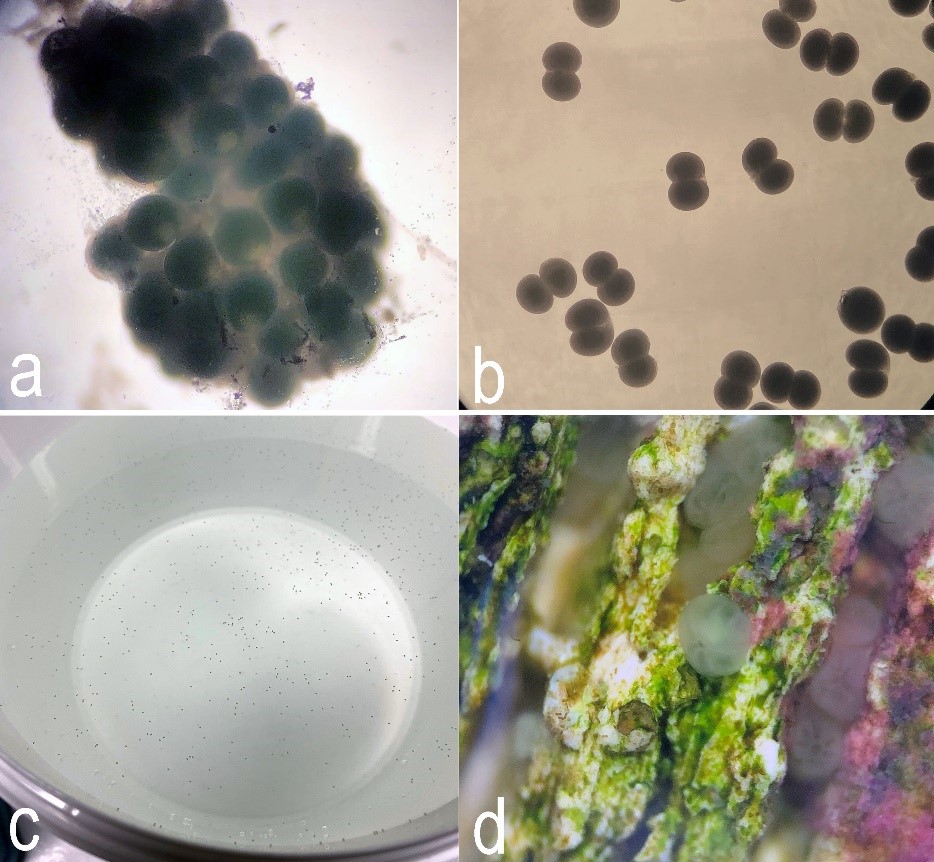 The remaining two species are being cared for by experienced spawning and husbandry team with strong scientific background as we speak. Hopefully further development report will arrive soon and stay tuned for future update. Whatever happens, this is another great and exciting achievement towards reef conservation by Australian coral collectors.