Aquarium Technik Burian, better known as ATB, is a company that made its mark on the aquarium world by introducing protein skimmers with a cone shaped body. This conical shape used to be a differentiating feature of ATB skimmers but now the vast majority of protein skimmers have a conical mixing chamber, and this design has become so ubiquitous as to not even be worth mentioning.
However ATB skimmers were praised not only for their shape but also for their customized pump the Airstar which added a large, machined volute to eek out more performance from quality motor blocks. ATB first updated their skimmer line with DC pumps way back in 2012 but they've once again given their catalog a facelift with newer DC pump motors including the Sicce SDC models.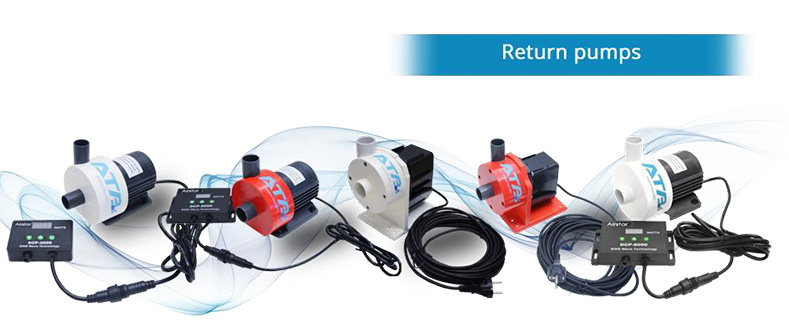 The new controllable Airstar pump appear to be based on the Jebao DCP line of water pumps using the same motor block and controller but they are modified with a much larger custom made volute and ATB's own needle wheel selection. The old school AC Airstar with a Askoll motor block is also still available for reefers who prefer on/off operation of their protein skimmers and the higher quality of a European made component. If you already have some ATB or other large protein skimmers that you want to upgrade the ATB Airstar pumps are also available separately.
Not only did ATB popularize the cone shaped skimmer body but they also prioritized the reduction of turbulence within the mixing chamber by doubling up on the bubble diffuser plate in all of their protein skimmer models. ATB's largest protein skimmer models are all equipped with Sicce's PSK SDC 4000 which are both controllable and programmable via a wifi connected app fully bringing the ATB cone skimmer into the modern age, and one of the few companies to offer foam fractionators with Sicce's biggest needle wheel pump. [ATB]