The NicoBAR LED Striplight is a newer aquarium light that we've cautiously been keeping an eye on over the last several months. These strong supplemental lights have been making some appearances around our local scene and retail stores and while we initially pegged them as an off-brand relabeled striplight, we've seen enough examples of these lights over tanks in real life that we've come around to appreciating what they can do to bring out extra coral colors.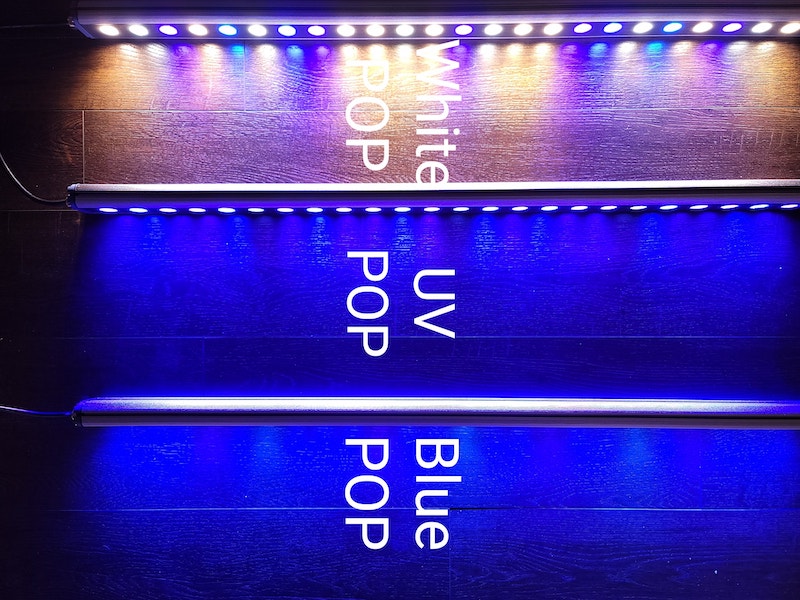 LED striplights are predominantly one of the least engineered of aquarium light form factors, most of these being of a very low quality design with mediocre color rendition, low power intensity, and a paucity of mounting options and controllability features. There's certainly a kind of 'race to the bottom' when it comes to LED striplights but the NicoBAR is definitely not participating in this trend with a refreshing amount of features and options.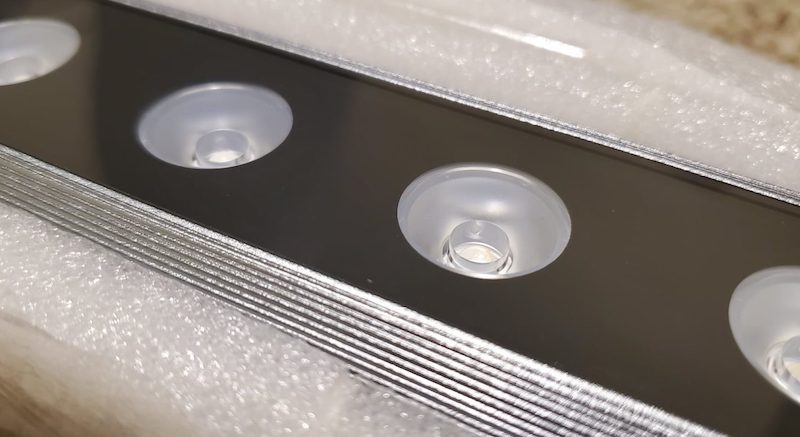 The first big differentiator between the NicoBAR and other LED striplights is that these striplights are much higher power, with a dedicated lens for each LED and a substantial extruded aluminum heatsink to passively manage the heat output. To our surprise we couldn't find any mention of the actual power/wattage of these lights but after some digging we discovered that they are roughly 15 watts per foot, so pretty high up in efficiency since they are not powered more than around 1.5 watts per LED.
Reef Delight offers the NicoBAR in four sizes ranging from two, three, four and five feet long to suit a wide range of tanks, and three different color spectrums including a WhitePOP with a range of colors in the usual proportions, a blue pop for a combination of color and PAR stimulation, and a UV Pop which provides a slice of the lower wavelength spectrum for maximum fluorescence and coral coloration.
In addition to the varying sizes and colors the NicoBAR is also available in dimmable and non-dimmable options but it's unclear whether these are different power supplies with the dimmable functions, different strip lights altogether, or a combination of both. The NicoBAR and all its bells and whistles won't come at the prices you're used to with cheap-O LED sticks but they won't break the bank either, starting at $160 for a non-dimmable 24″ strip, all the way up to $925 for four 4 foot dimmable strips, or $1200 for a 4-pack of the five footers with a dimmable driver – this is actually not too bad for reasonably powered LED striplights with a balance of power, efficiency and spread.