The Red Sea ReefDose is an exciting new aquarium dosing tool that we first learned about way back in 2018 but it's finally here. Red Sea is offering their dedicated dosing machine in two models, the two channel ReefDose 2 and the four channel ReefDose 4 which are both controllable with the ReefBeat smartphone app for maximum programmability to dose a wide range of additives the way that you want for your reef tank.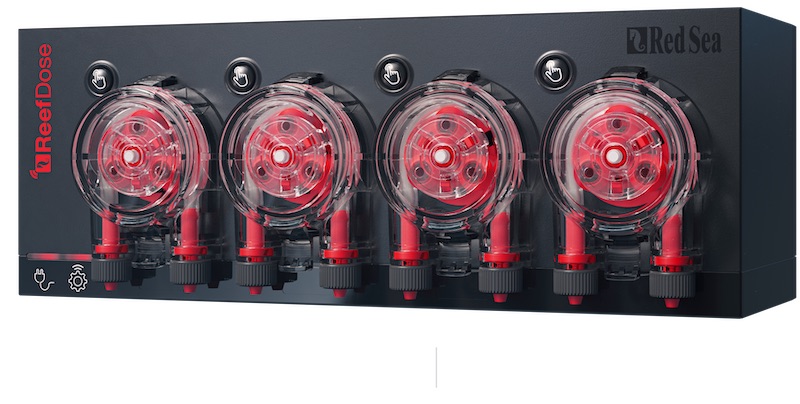 One of the delays in bringing the ReefDose to market is that Red Sea took great care in engineering the ReefDose 2 & 4 to be a new level of accuracy by building every part of the machine from the ground up. The ReefDose achieves drop-wise accuracy by using a direct-drive planetary gear-motor which provides an accuracy of ± 0.05ml or an average deviation of 0.5% (over 10ml). This high level of precision if useful for accurate dosing on a wide range of reef aquarium systems but being able to inject very small amounts of liquid is even more critical for automatic dosing on the smallest of aquariums, especially the nano reefs with very small volumes.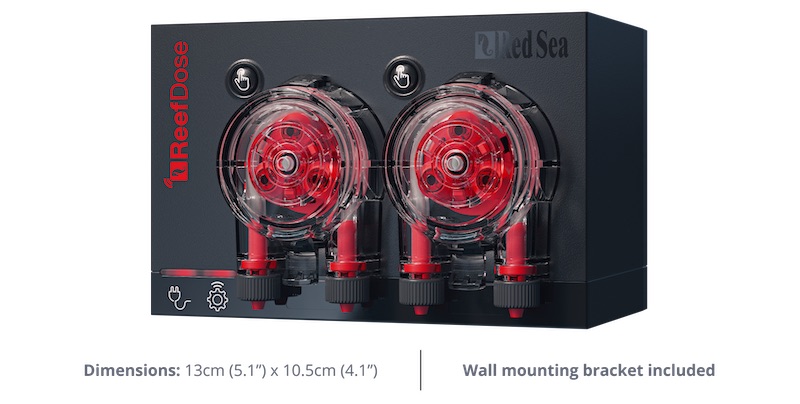 As impressive as the hardware may be, perhapds one of the most important features of the ReefDose is its smart dosing options for each dosing channel, that are automatically combined into one coordinated schedule for the entire machine. Red Sea has been developing their special formula for major and minor trace elements that are proportional to how much calcium is consumed by the aquarium corals and this will be easier than ever to implement with the smart programming features of the ReefDose.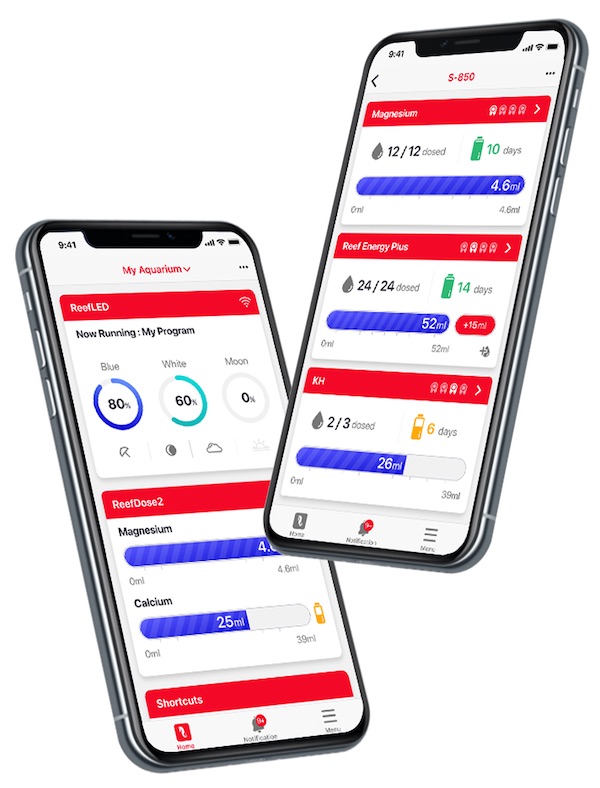 Some of the ReefDose's most important features are more subtle such as the use of easily replaceable dosing pump heads which all use a very high quality peristaltic tubing for maximum durability and precision over a long period of operation. Of equal importance is that the ReefDose has very quiet operation so that you won't be able to hear any spinning or grinding of noisy stepper motors that are par for the course for some other dosing units.
At a time when many companies are offloading nearly all of the controls of a dosing machine to their accompanying app, it's refreshing to see some built-in hardware buttons on the Red Sea ReefDose for priming and advancing the pump heads. Other amenities including an easy to install mounting bracket should make it very easy to install in your aquarium stand above your dosing bottles or reservoirs, but there's nothing stopping users from running the ReefDose laying flat in any horizontal or vertical orientation.
As if all of this attention to detail wasn't enough, Red Sea is also offering a tube holder and tube organizer as separate accessories to keep all those dosing lines in check. Better yet, there's not one but two different 4-color tube kits, one with purple, blue, green & lime, and another with pink, red, orange and yellow tubing, all of this to help users keep track of their different dosing additives and channels.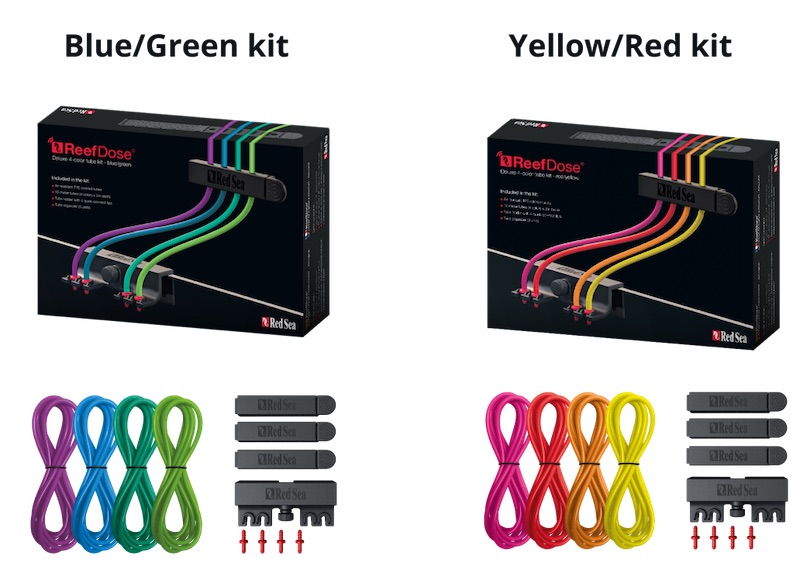 One very important detail that should make Red Sea's new dosing machines incredibly popular is they will be some of the most aggressively priced on the market with the ReefDose 2 retailing for $229 and the ReefDose 4 for $349. However for a limited time Red Sea is offering the ReefDose 2 & 4 at an introductory price of $209 and $315, a screaming deal that should help many reefers flesh out their ecosystem of Red Sea connected reef aquarium devices.
The ReefDose 2 and ReefDose 4 will be available starting May 20th so just a few short weeks away but in the meantime you can learn even more about this exciting new reef aquarium machine on the official Red Sea ReefDose product page.