Red Sea has just announced the newest addition to the ReefMat Series of Smart roller filters, the ReefMat 250.
Aimed at sump-based reef aquariums up to 250 liters or 65 gallons in volume, the ReefMat 250 is the latest, smaller brother to the ReefMat 500 and ReefMat 1200. It is just 16x20x40cm/6.3"x7.9"x15.7" high, but brings with it all the features of the larger models including coming preassembled, featuring the same ease of changing the roll, and app control via the ReefBeat app.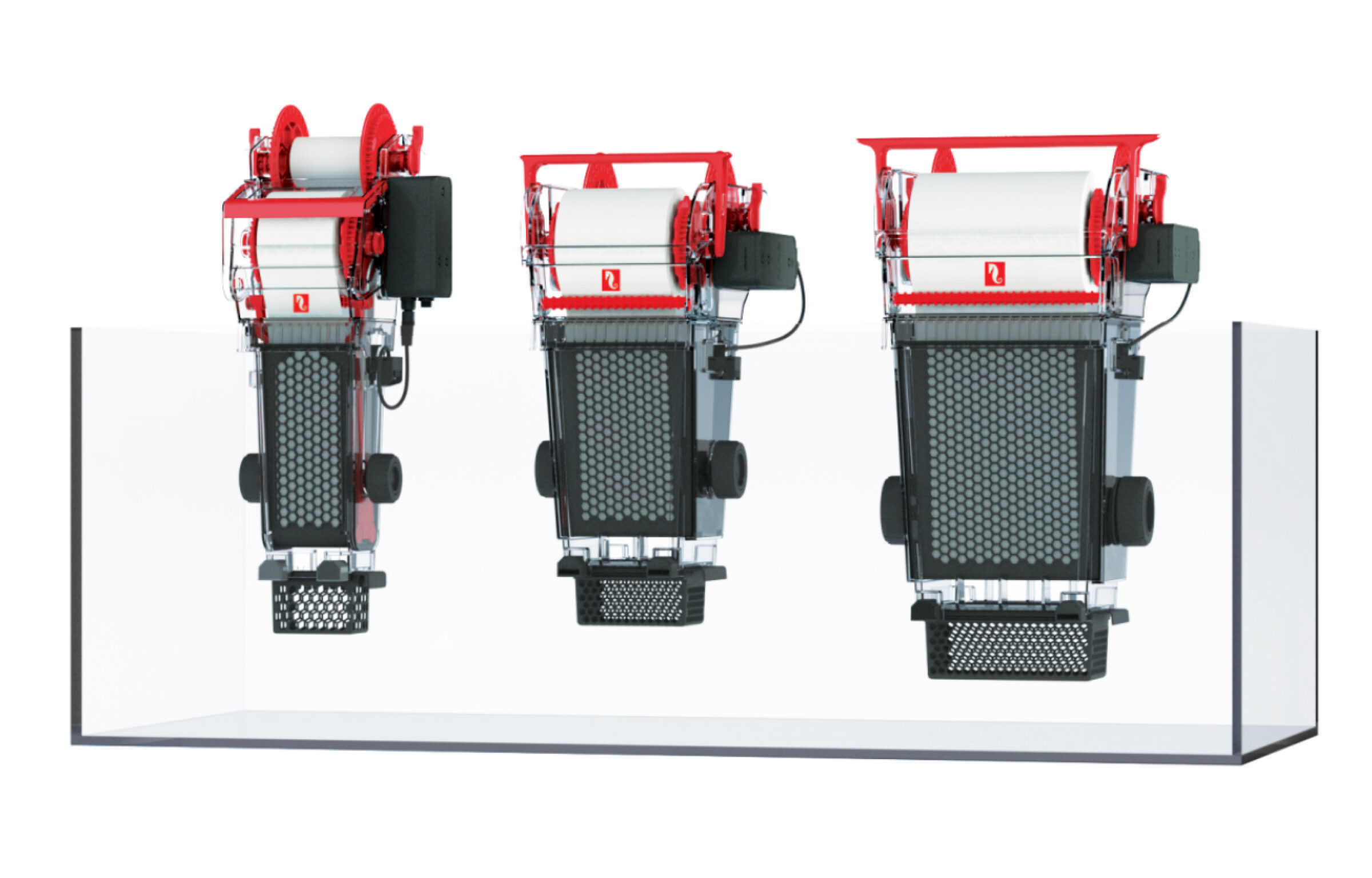 It can handle a flow-through of up to 3500lph or 900 gallons per hour, and Red Sea is pointing it to existing users of the Reefer Nano, 170, 200XL, and 250, as well as non-red sea tanks whose owners want to buy into a compact roller with all the ReefMat goodness included.
Side by side, the new ReefMat 250 has a much narrower filter roll than we're used to from Red Sea, at just 8cm/3.15" width, but the fleece mat is still a lengthy 32 meters (105′) and you'll get those usage and replacement notifications via the app. The narrow roll and vertical mount of the motor have enabled them to bring the footprint right down, tapering towards the bottom to take up the minimum sump space.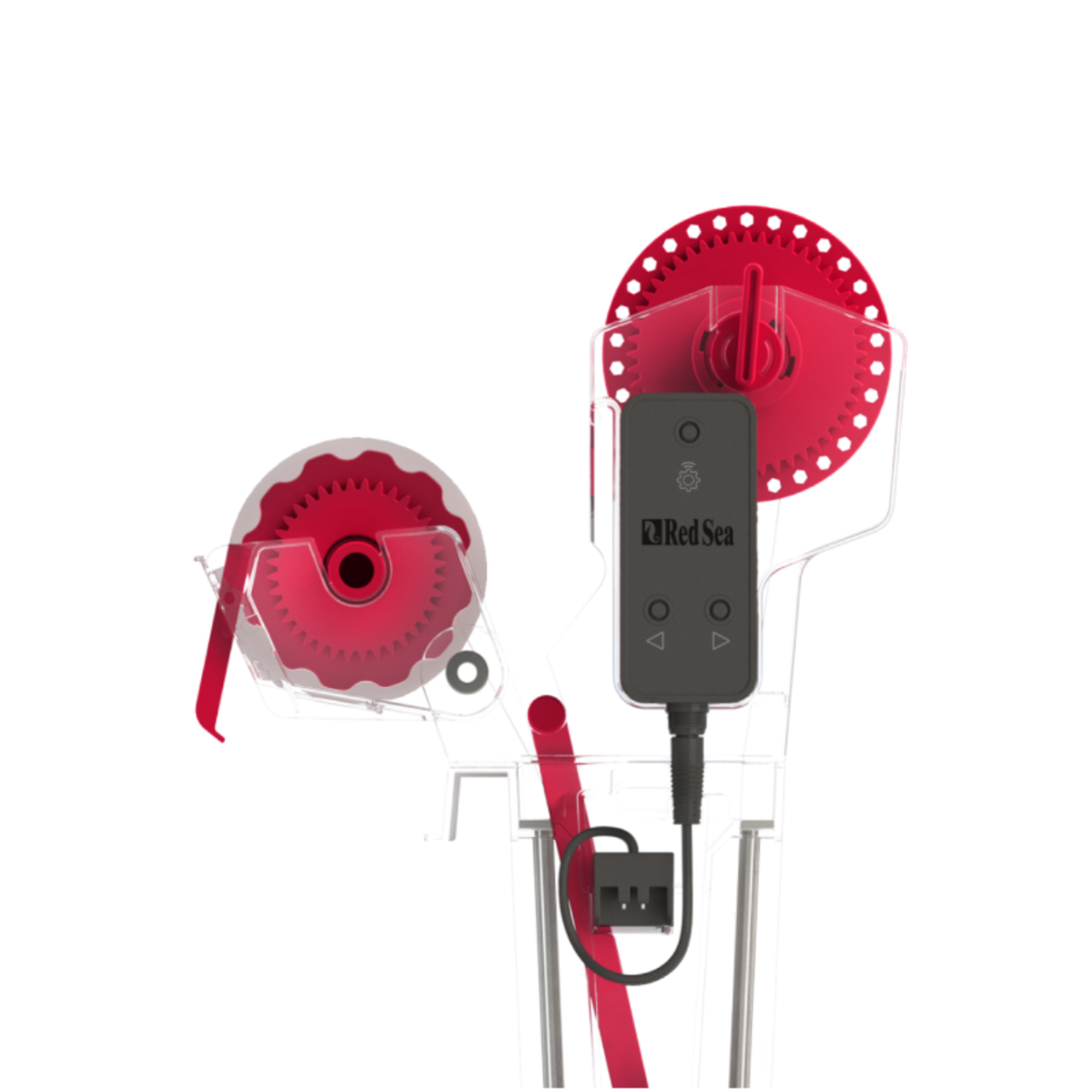 The ReefMat 250 can be hung on the sump rim or freestanding comes with a flexible hose for ease of fitting, and still combines that media basket underneath. Small, compact size plus that winning combination of smart features will no doubt put the ReefMat 250 on the shopping lists of many small and medium-sized reef tank owners.
Availability
The global network of Red Sea dealers will be receiving the pricing and all relevant details on the ReefMat 250 today. The first stock is expected to arrive in October 2023.