The GHL Doser 2.2 Maxi is a new successor to one of the hobby's first dosing pumps designed specifically for transporting larger volumes of fluid. The original Doser Maxi was first released nearly four years ago in late 2017 and was a beloved device by reefers who really loved being able to accurately remove and replace water from their aquarium, mostly for the purpose of automatic water changes.
GHL's newest MAXI Doser 2.2 has been teased solely through the release of a few images of the new dosing pump without any specifications but there's a lot of information we can glean from the pictures alone. The built-in suite of ports and sensors appears to be unchanged from the original model with USB/LAN connection, stirrer outputs, level sensor and digital temperature ports so the core functionality is likely to remain the same.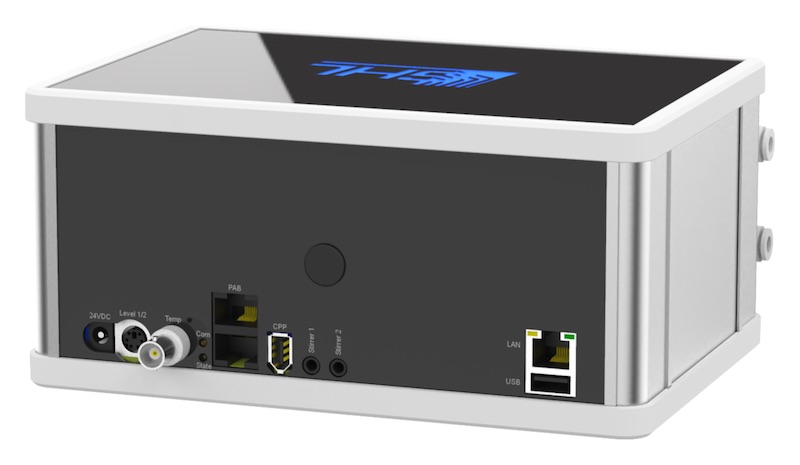 The real visible changes are all on the front of the GHL Doser 2.2 MAXI with brand new peristaltic dosing pump heads that are unlike any we've ever seen on a GHL product. There is now double the number of manual buttons on the front of the Doser MAXI 2.2 and since the original had one buttons for priming each of the dosing pumps, we can surmise that the extra buttons might be for manual engagement of the pumps in the forward and reverse directions.
The new pumping heads have a few visible differences from their predecessor with quick disconnect fittings for hose connections, a sliding panel door for accessing the moving parts of the pump head, and it's inside these heads that the real upgrade can be observed. The old Doser MAXI used pump heads with two rollers to advance the peristaltic motion but the Doser 2.2 MAXI has dosing pump heads with three rollers which is a much more secure and accurate way to meter small amounts of fluid.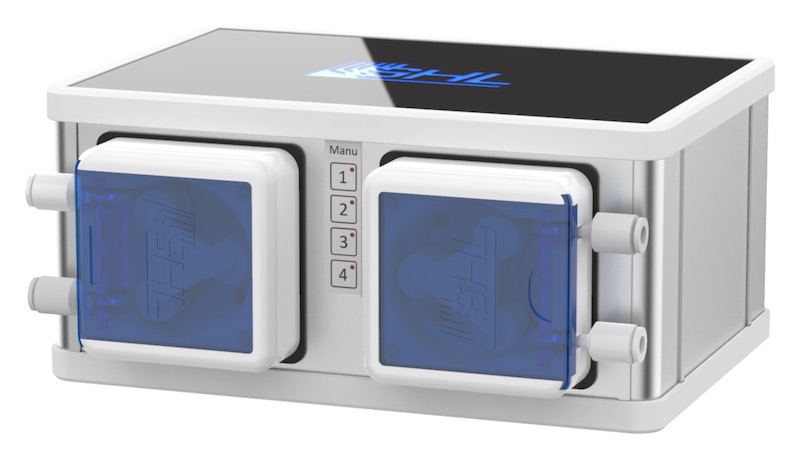 What remains to be seen, other than price and release date is whether the previous stepper motor has been improved although the original motors were more than adequate for this application. Perhaps a newer motor could be quieter and might be able to spin faster thanks in part to the triple roller pump heads to allow for greater volumes to be dosed and moved around. The original Doser MAXI had a maximum dosing volume of 5.5 gallons per hour so we wouldn't be surprised if the new Doser 2.2 Maxi could see an increase to 10 gallons per hour but this is pure speculation on our part.
The original Doser MAXI came in a standalone and Slave versions for $369 and $319 respectively and while we do expect to GHL to stick with one model that will work without the Profilux controller, it remains to be seen whether a secondary unit will be available for the Doser 2.2 MAXI as well.