We don't know what reefers would do if somehow cyanoacrylate super glue was toxic to our reef life and saltwater aquariums. Thankfully it's not because this wonder material is one of the single most important tools we use to build our reef aquariums but most of all, super glue is critical to our culture of fragging and mounting corals for personal and commercial uses.
Gluing corals to new bases, discs, plugs or your reef tank can be pretty straightforward – in the best of circumstances – but despite its apparent simplicity there is some nuance that we've developed to our techniques of fastening corals and frags to new substrates or within an established reef aquascape. Many different prodigious coral fraggers have developed some techniques of their own, one popular method is to use and epoxy sandwich with super glue on both sides.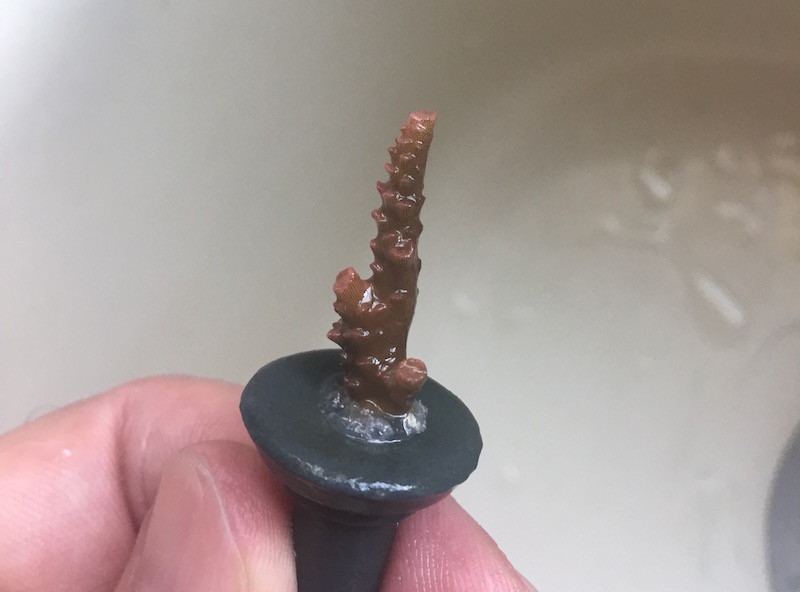 We never really had a coral gluing tutorial on our video roadmap but following some questions we received about fixing corals in an established reef tank, we thought that we could share some of the best practices for maximum success of keeping corals secured in one place. Some of the basics of successful frag gluing include having a clean surface to glue on, having fresh super glue gel which is much better than the runny stuff due to its thicker viscosity and quick set times.
One of the techniques that we like to use at the Reef Builders Studio include dabbing the glue onto the coral repeatedly to ensure proper contact and adhesion, and repeating this process when the coral is placed onto the reef rock and aquascape. Placing the glue-covered surface of the coral onto the rock and gently lifting and reapplying the coral further helps to activate the super glue to set and to ensure proper contact with the aquarium rock.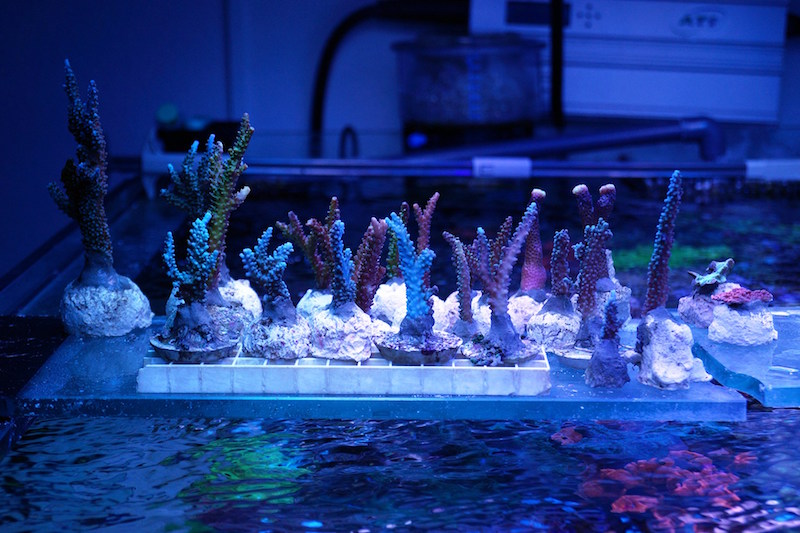 Another 'trick' we like to use when making frags is to apply the glue to the frag plugs or tiles before we even start cutting, giving the glue five to ten minutes to begin curing so once we actually place the coral or frag it sets even faster and stronger. Our final tip for all reefers is to practice gluing corals in your reef tank with bits of rubble or even dead coral branches so that you have the experience and muscle memory when it comes time to glue a real coral or frag into your reef scape.
We know that many seasoned reefers might find some of this information on how to glue corals on the more rudimentary side, but the long tail of mastering the basics is part of what makes the the reef aquarium hobby challenging and interesting. For the rest of the hobby reefers we hope this primer on coral frag gluing will reduce the occurrence of coral frags falling from where they've been mounted because this is one of the biggest causes of avoidable coral harm or death.