The marine conversion market is considerable and few freshwater aquarium sets scream out for some saltwater fun like this one from Polish manufacturer AquaEl. The Opti Set is a tank, hood, light, and cabinet combination which is available in three sizes from 125-240 liters – and in two colors – black and white.
It sports a modern, contemporary look with minimalist cabinet design, clear silicone, and low-iron glass and will no doubt suit everything from cichlids to planted aquascapes. But its the flexibility of the lighting that has us wanting to make one marine and revisit growing corals with strip lights, and under a closed hood.
Out of the box the Opti Set is supplied with two LED Leddy Tube Day & Night, enabling a daylight mode, blue mode, or both spectrums on together. But at a maximum of 17 watts each, those two LED tubes would struggle to supply any corals with what they need, as good as they may be for most freshwater situations.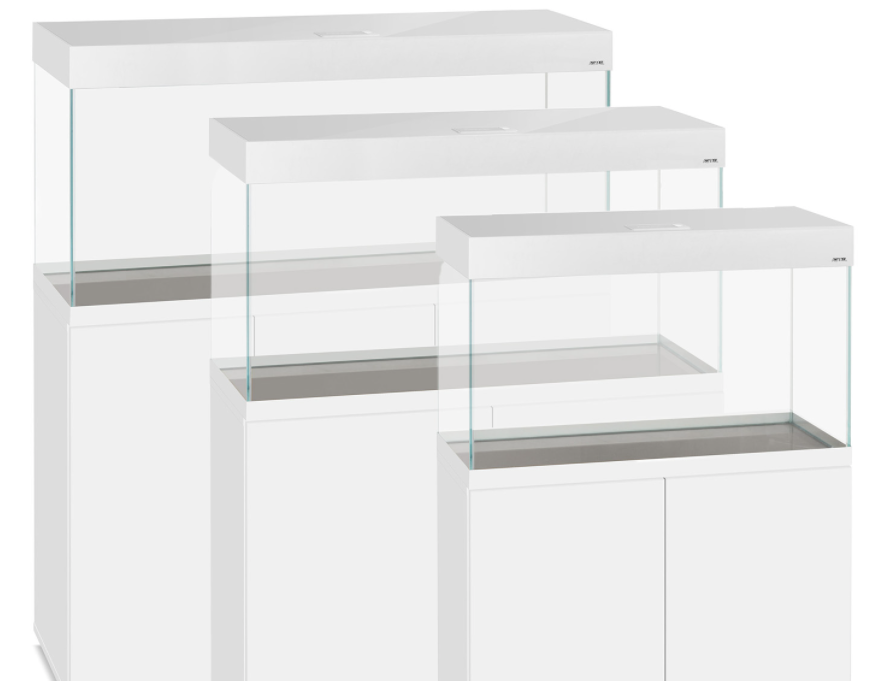 The exciting bit however is that even the 125-liter model can comfortably upgrade to an additional five tubes, with the 41cm wide 200 and 240 liter models capable of a total of nine Leddy light tubes, according to the manufacturer. So fit three Leddy Actinic, two 10000K Leddy Marine, and perhaps a 6500K Leddy Sunny lamp in a six lamp combination and you could have a suitable, even light spread for corals. And all under a closed lid.
Or go to town on the 200 and 240 models with eight or nine Leddy Tubes in combination and you could be looking at over 150 watts of lighting with no noise, inside a closed hood. And none of the hassle of programming other than a few plug-in timers to allow for separate timing intervals of blue and white channels.
Without trying it, we would advise potential users to monitor water temperatures one extra tube at a time, just to make sure the massive upgrade in light, albeit LED and passively cooled, doesn't equal at least a small increase in the tank's running temperature.

Neat access solution
Back in the days of T5, T8, and even T12 fluorescent lighting, that many light tubes would not only represent substantial heat and cabling, but access would also be a nightmare, hence multiple strip lights migrating to over tank luminaires which could be hinged back out of the way for maintenance, or even suspended over an open-topped tank for better access.
But AquaEl has reimagined this scenario and engineered internal light brackets which not only allow for ease of fitting and front to back positional adjustment of the lights, they also hinge back as a single unit, enabling all nine-light tubes to be hinged back completely out of the way for full tank access below.
We must stress that AquaEl isn't marketing the Opti Set for marine conversion but the fanatic in us sees any new aquarium as a potential marine aquarium and those lighting options have us wondering what could be achieved if such a tank were converted to grow corals. HOB skimmers, overflow boxes, and retrofit sumps could all be employed and that flimsy-looking plastic tank cover over the lights looks like it could be easy to cut and modify or remove completely.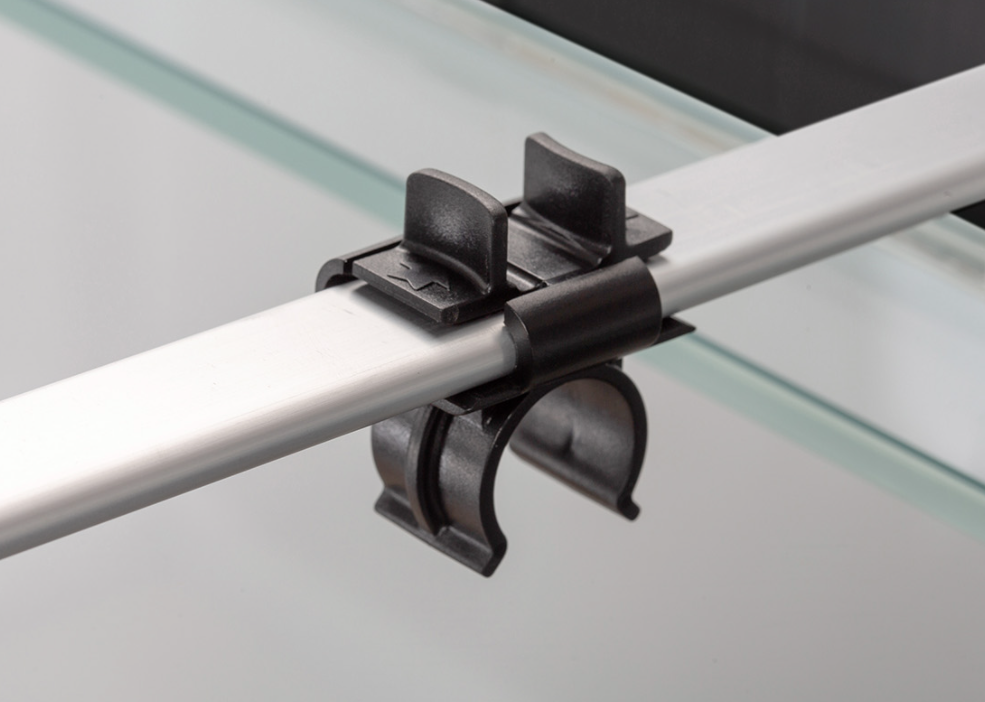 Grow the tank with your corals and you could perhaps have two Leddy lights mounted front and back, remove the lid and mount some higher power reef spec lights to use in combination. We are seeing a surge in new LED light bars designed to work in combination with separate spotlight fixtures, so can see the potential for some interesting DIY lighting combinations with the Opti Set's existing framework.
AquaEl isn't known for its marine products despite its wide range of aquatic equipment and virtually 100% in-house manufacturing capabilities. They've dabbled in marine aquaria before with the Reef Master nano offering and later the very promising Glossy Marine in 2018, although we haven't seen Glossy Marine outside of any trade shows since and fear it didn't get past the concept stage. Leddy Tube remains a very popular LED strip light across Europe however due to its relatively low price point and its retrofit capabilities.
Line the Opti Set in black silicone instead of clear with the obligatory black internal weir and sump and it could tap into a ready market for those craving a jump-proof marine tank with less evaporation and no need for an aftermarket mesh lid solution.