We love to photograph Mycedium under water – Mycedium elephantotus is probably one of the most photogenic corals because it always exhibit a variety of bright colors on the same colony with contrasting mouths. During a diving trip in central Indonesia, we came across a hot spot for Mycedium, with many crazy coloration such as this half green/half red specimen that was just crazy.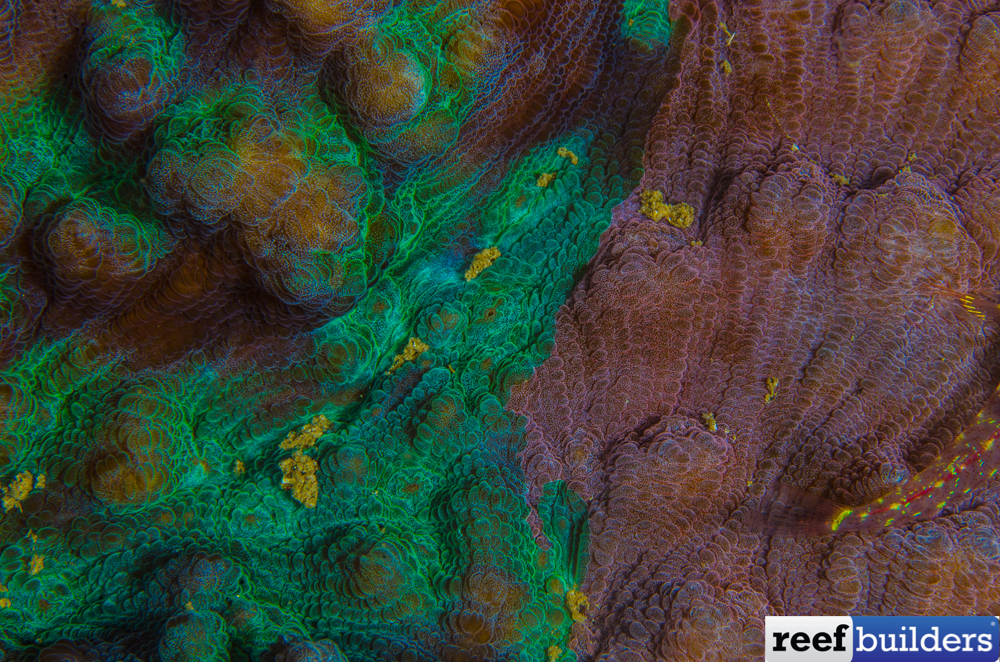 We thought we had already seen our fair share of insanely beautiful Mycedium, but when we spotted that one, we knew we had probably sighted the nicest Mycedium elephantotum we've ever seen and we couldn't help but to share this with you: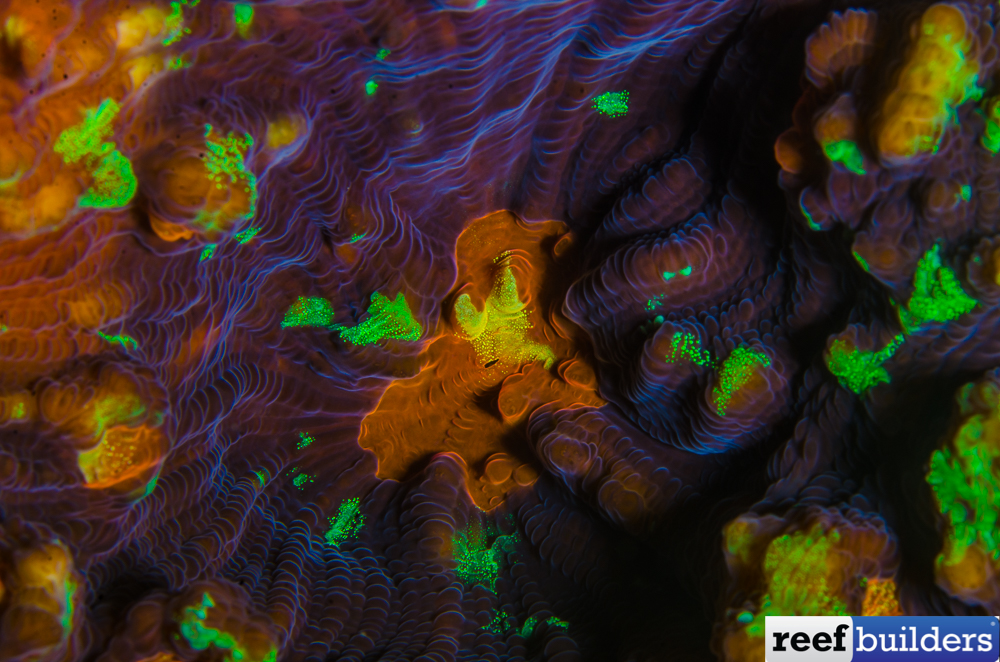 The main base coloration of that colony was metallic green but the center becomes black, and most of the nose-shaped corallites harbour a combination of red, yellow and green with the primary central corallite capping them all with a bright red base and green and yellow center.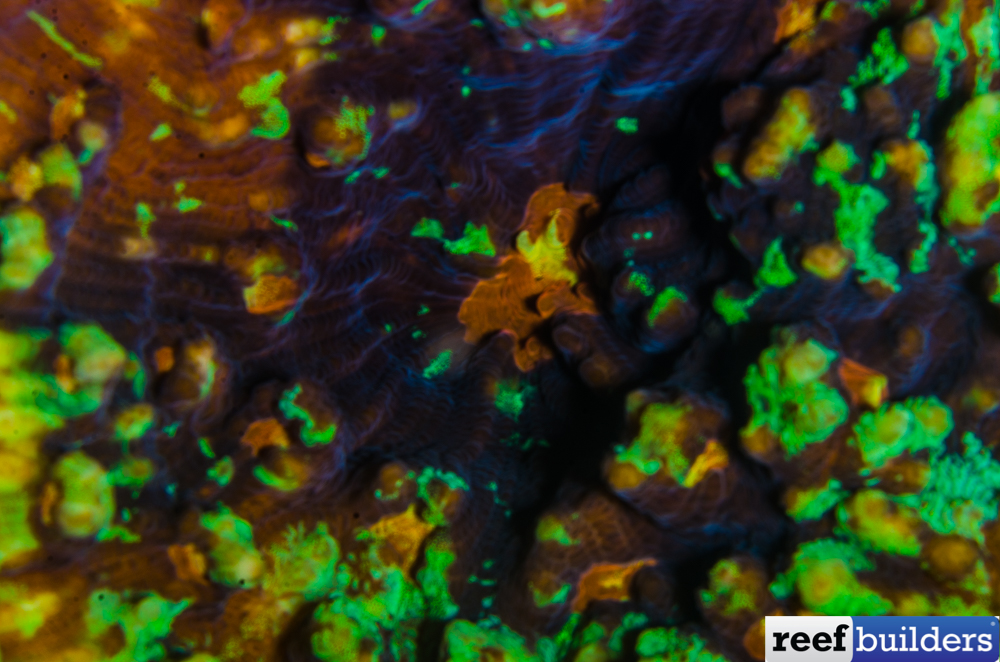 We kind of love the dark Mycedium forms, these are very special, like this particular specimen we also found in the same area. The dark base combination with bright fluorescent corallite is magnificent.
Mycedium elephantotus will always bear a particular spot in our heart, but these corals are some of the most colorful of them all. All these corals were found in indirect light, often below 90 ft or under overhang, receiving a minimum of lighting exposure that we would hardly dare to use in an aquarium.