The Giesemann Vervve G3 is the German company's newest flagship LED which is sporting all the features and specifications of a modern reef aquarium fixture. While the housing of the Vervve G3 has been unchanged from prior generations the nuts and bolts have been completely updated to bring the third generation Giesemann light fully up to date.
The built in display has been removed and the cooling system has been revamped to increase the heat management while reducing the audibility of the cooling fan. Naturally you can control the Vervve G3 wirelessly but the fixture is now using wifi to connect to the Giesemann Lynk app for complete access to the six independent color control channels.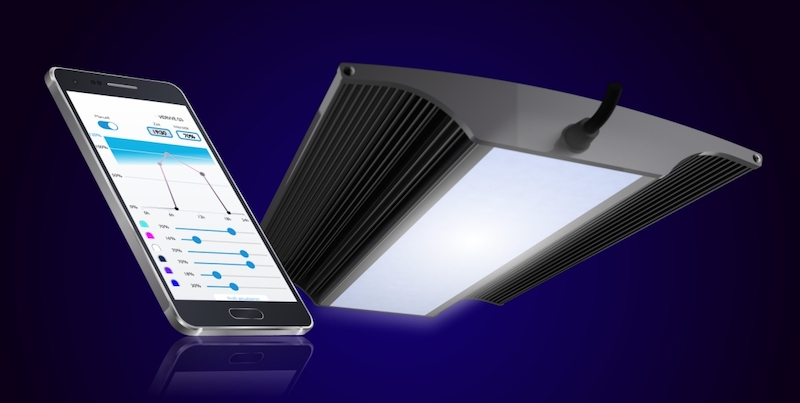 The 6 control channels are populated with 10 different LED colors including 12 x 6500K white, 2 x 8000K white, 2 x 3500K warm white, 4 x cyan, 4 x light blues, 8 x blues, 14 royal blues, 4 x 420nm purples, 4 x 410nm UVs, 2 x 400nm UVs. Needless to say there is a very wide swatch of the blue spectrum very well represented which is complimented by three different shades of white, and curiously there's no inclusion of accessory amber, red, cyan, limes or greens so this light is laser focused on providing blue heavy lighting.
Giesemann has kept the 170 watt maximum power with a peak PAR of 1,210 micromols/m2/s but the Vervve G3 now has a greater spread suitable for a 70 x 80cm footprint, no doubt aided in part by the new light diffusing screen. We don't have an official price for the third generation Vervve but we suspect it will be the same as its predecessors but we'll know for sure once the light is officially released in a couple weeks on January 24th.