Another year, another ban, and this time its LPS corals from Australia. As of the 11th of January 2022 the import of wild-collected Duncanopsammia axifuga, Catalaphyllia jardini, Euphyllia ancora, E. paraancora and E. glabrescens is banned across the whole of the European Union and its 27 member countries. So that's no more Duncans, Elegance, walling Hammers, branching Hammers, or Torch (including Aussie Gold Torch,) to be shipped into Europe from Australia, in the future.
The trade in Australia's hard corals has been under scrutiny by the scientific review group (SRG,) since late 2020, following a noticeable upsurge in exports in 2018. To allow trade in wild animals CITES needs data to prove that collection is non-detrimental to a species' numbers. Hard corals around the world are reviewed every few years and while sufficient data is sought they are deemed "in consultation". Coral importers in Europe have recently learned that the decision by the SRG to allow continued trade in the above five species came back as "negative," meaning that the import into Europe must cease and is effectively banned.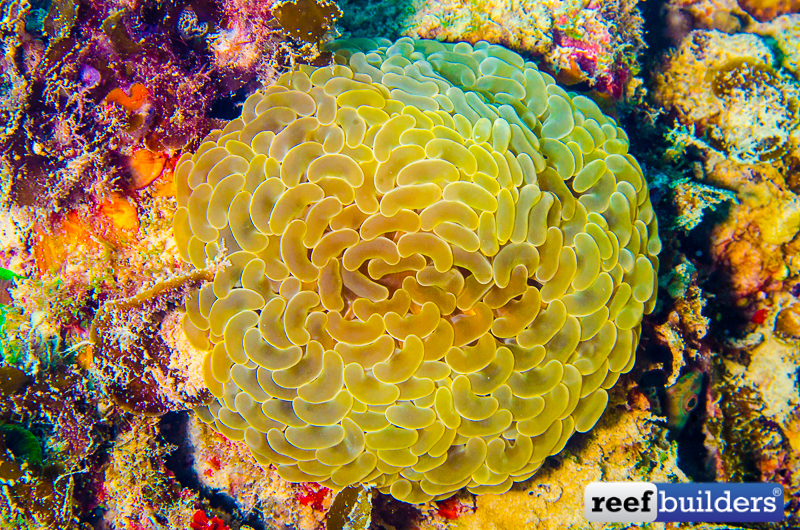 Non-detriment
Work in the coral trade and the two words that keep coming up in regard to Australian hard corals is "non-detriment." Last November we warned that the SRG was reviewing the above five LPS coral species from three genera and that they were "concerned," by the lack of a proper non-detriment finding on those species from the Australian authorities. Fast forward to mid-January and the continued lack of visibility has resulted in the dreaded negative opinion being formed.
CITES are quite backward in coming forwards so it took some Reef Builders team investigations and a message to two European coral importers to confirm this news, with one telling Reef Builders that the corals are banned but that they had not yet seen it in writing outside of the website Species+.
"I asked them why they chose those species and the reason was that they saw a spike in imports in 2018," he told Reef Builders.
"The issue is that the Australian government has not sent any export numbers to the EU since 2017. That is why they are doing this. It has nothing to do with the wild population."
The spike in imports also coincided with the Indonesian coral ban in 2018…
Other species
Visit Species + and it looks like many other Aussie LPS species have also been reviewed but given a reprieve on January 19 and can continue to be sent to the EU as before. Genera include Scolymia (Homophyllia,)Trachyphyllia, Lobophyllia, Caulastrea, Plerogyra, Goniastrea, Fungia, Acanthophyllia, Mycedium, Echinophyllia, Acanthastrea, and Micromussa to name but a few.
So pretty much all other Australian LPS species have escaped the EU import ban, as well as SPS and soft corals. Two very popular Aussie corals – Scolies and Lords, remain unaffected. Other Euphyllia escape the ban too including cristata, divisa and fimbriata. Note also that CITES doesn't keep up to date with coral species revisions so species like Homophyllia australis still travel on 'Scolymia australis' paperwork, while Hom0phyllia bowerbanki is still known as Acanthastrea bowerbanki, a name assigned in 1857. It's the same with Euphyllia and Fimbriaphyllia.
Australia's coral regions are usually divided into East (Queensland and the Great Barrier Reef,) North, and West, with Euphyllia glabrescens being found off both East and West Australia, 2500 miles apart. It was the Queensland fishery, in particular, that was under scrutiny last year but it seems the SRG does not recognize the subdivided regions, and regardless of if a Torch or an Elegance coral have been wild-collected from East or West Australia, the European Union is a no-go.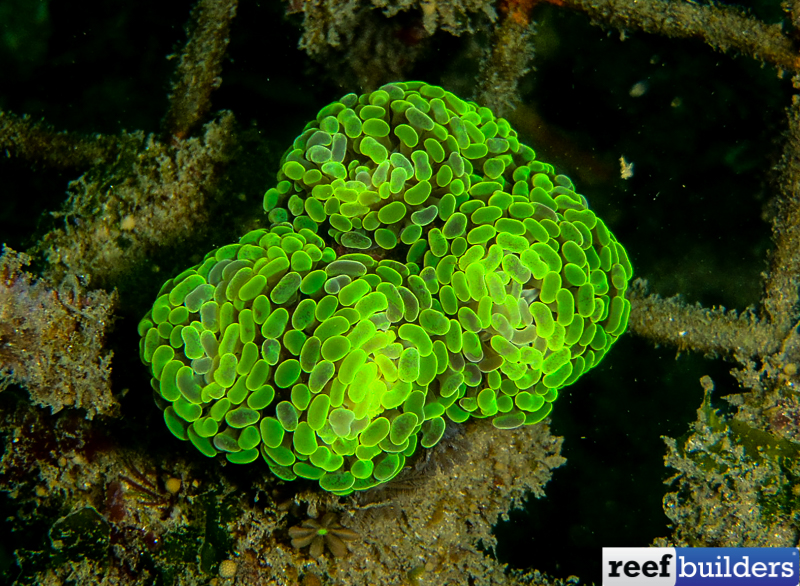 UK Queensland coral ban
The UK is no longer part of the EU and since late last year has been subject to its own Aussie coral import ban, but this time only on hard corals coming from the Queensland fishery. The UK's own CITES department, the JNCC, aired on the side of caution while a non-detriment finding was being sought on the Great Barrier Reef. To them, no recent data to provide a positive opinion or no data at all means an effective negative opinion is formed until evidence is provided to prove otherwise. Imports from Western Australia have been allowed to remain, however.
A British CITES Licensing Manager, who has been in discussion with the Management Authority, issued the following: "Data and reports on the management of coral fisheries in Queensland, Australia, was provided by their CITES Management Authority in November. These documents have been reviewed extensively but unfortunately, we still have concerns regarding sustainability and we are not able to make a Non-Detrimental Finding (NDF) for this source of corals at this time. This does not apply to other Australian coral fisheries."
We are continuing to engage with the authorities in Australia and hope to be able to revise our opinion in the future. So, for the foreseeable, imports from the Queensland fishery (into the UK,) will not be allowed." So two different Australian coral import bans are currently in place in the continent of Europe, despite there not being an actual export ban from the country of origin…Australia. Aussie coral exports to America and the rest of the world will remain unrestricted. The corals will just go elsewhere.
The bigger picture
The threat to the reefkeeping hobby is real. In four years we've seen a total Indonesian coral export ban, (now lifted,) a total ban on the export of Hawaiian fish for the ornamental fish trade, and now two partial bans on Australian hard corals affecting nearly 30 countries. But it's important to state that Indonesia and Australia are two very different situations. Indonesia had an established mariculture industry (farming corals in the sea,) before and after their ban, and their ban was on export out of Indonesia, not into other countries around the world. Their quotas are also based on the number of pieces of each species of hard coral exported each year.
Up until last year, Australia's quotas were based on the collective weight of any coral species for export and all were wild-collected, not maricultured. The simple answer should therefore be that Australia should invest heavily in sustainable mariculture (or inland aquaculture,) of popular hard corals to protect wild stocks, protect the industry if a total ban happens, while also maintaining an export revenue stream for the government and continuing employment for the affected stakeholders.
How long that could take is anyone's guess, and Australian wages will no doubt be higher than Indonesian ones, which would need to be factored into cultured coral pricing. This would also rely on if there's an appetite for coral farming both at government level and with the current coral collectors who would be giving up their oceangoing vessels for enterprises much closer to shore. There has already been captive coral spawning success so the technology and the will for culture is definitely there.
Or could Australia provide the data that the SRG needs in order to form a positive opinion? But that's no mean feat with a reef the size of Japan. And there is the possibility that they themselves find that wild collection is indeed unsustainable for those five species, and then we're back to the spawning and mariculture options.
But in the meantime it's no more Aussie Gold Torch entering Europe, making captive Torch stocks much more valuable on the continent. And no more of any corals from the Great Barrier Reef for the UK, so no more Scolies, Gold Torch or Acan Lords. The European reefing scene just got a whole lot less colorful.