Innoqua is a start-up company in Japan established in 2019 to accelerate aquatic organism research. Right now, we do not know when coral exporting countries might stop shipping corals based on any reasons such as political, environmental concerns and others. It is very critical for the marine aquarium industry to sustainably provide corals for hobbyists which will require a number of different solutions. 
Aquarists can occasionally see the coral spawning in their closed system, but it is not controlled by the system, it's more of happenstance but Innoqua has researched how they can manipulate coral spawning in the aquarium. In Japan, corals are spawning once year around June but what Innoqua achieved is to make Montipora digitata spawn in winter by controlling the water temperature.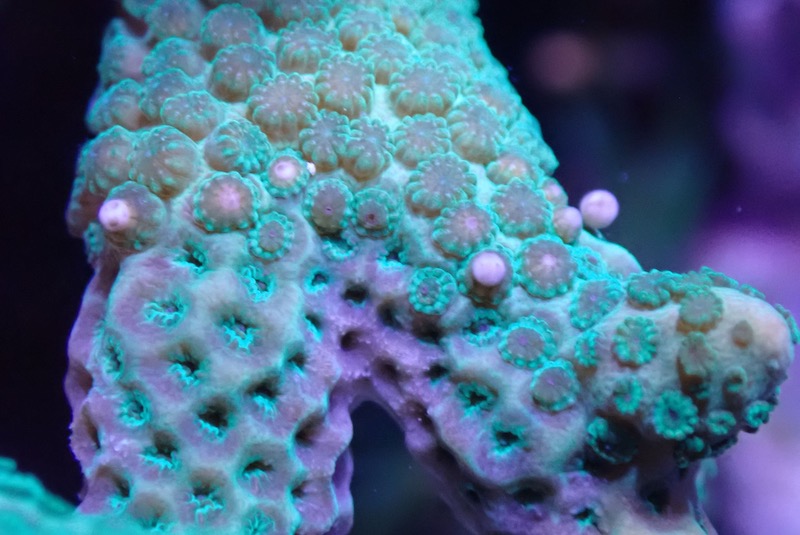 The Montipora coral they used in this experiment has been in their tank more than three years in which time it was become well adjusted to their tank environment and seasons.  You can see below how they executed this experiment.
Using the environmental transfer technology, we have created an artificial ecosystem that allows for long-term and healthy coral growing environment. Started controlling the water temperature of the aquarium, which was kept at 24 °C, from 2021/8/23 and synchronized with the December seawater temperature of Sesoko Island, Okinawa.

Continued breeding and succeeded in confirming the spawning of Montipora digitata on 2022/2/16.
The pictures below are the coral eggs Innoqua collected from the spawning.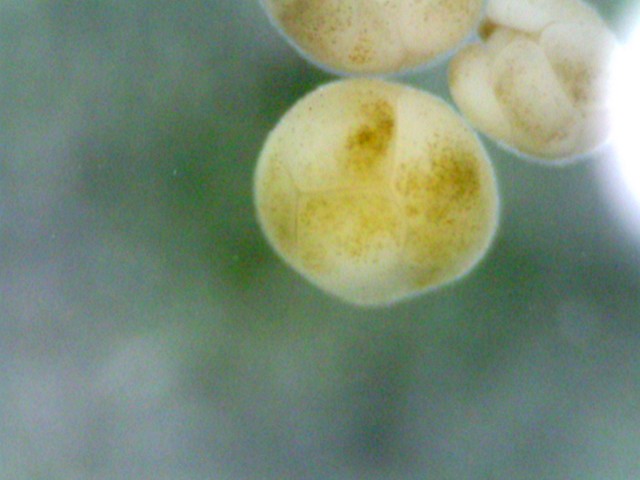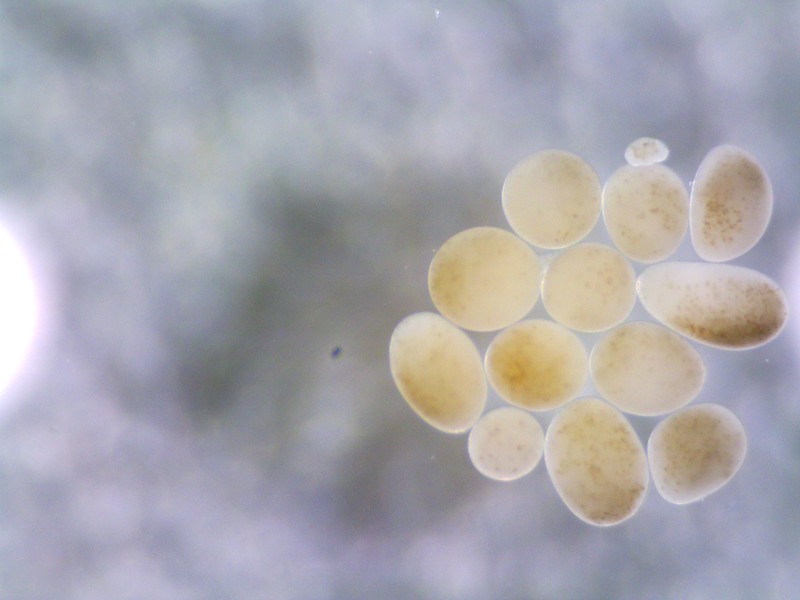 If the expert can only control this spawning, it may not become successful in the future because all researchers are not expert to keep the coral healthy. Therefore, Innoqua invented their own IoT system to monitor and control the aquarium and water parameters like an aquarium controller. This system make it easier for researchers to easily keep corals. I personally used Neptune Apex system to monitor/control my aquarium and it decreases the coral mortality because it can avoid many problems.
I believe this is remarkable achievement in marine aquarium industry because this success will help to accelerate coral research and eventually to protect the precious coral reef in the nature. Innoqua said they respect all aquarists because they keep corals healthy and make them grow big and one of the key employee in Innoqua is an aquarist who keeps his coral tank very healthy.
Without his knowledge, Innoqua cannot achieve this experiment so they are seeking the knowledge and skills from aquarists because they believe it is the important aspect to full control of the coral spawning. You can read more detail about their story here.