Eshopps has launched a new desktop aquarium called Deskmate. Best known for their acrylic sumps, skimmers, and overflows, the twenty-year-old company has now produced an All-In-One acrylic pico tank, and we gotta say it looks like fun!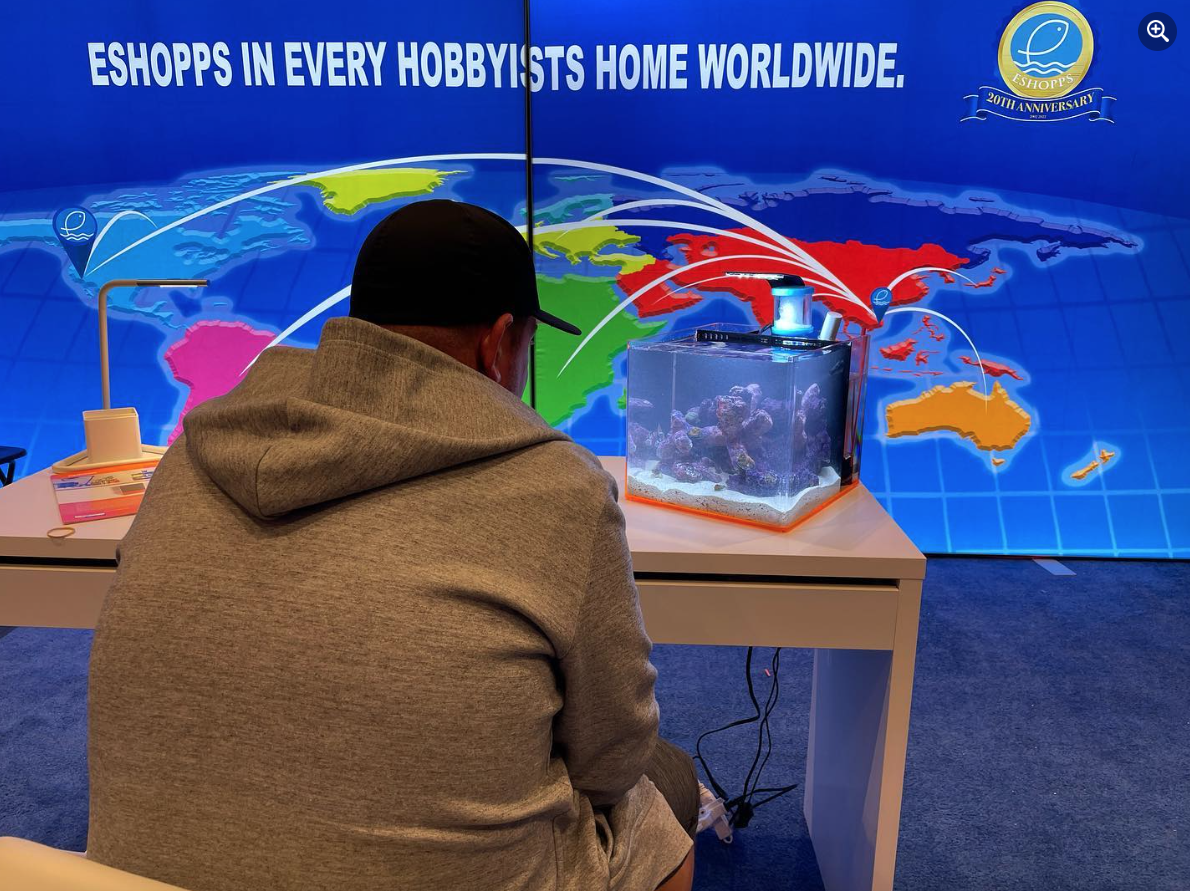 Deskmate is just 11x12x10"/28x30x25cm in dimensions and holds a diminutive 3.8gal/14 liters, but what it lacks in size it more than makes up for in presence with its orange-glowing base and walls, and suitably sized LED light. Its makers say it can be either fresh or saltwater, and comes supplied with a filter sock for mechanical filtration and a return pump. In the back, a single baffle offers maximum space for biological or chemical media, (not supplied,) but crucially, can still fit a tiny skimmer like the Eshopps Nano Skimmer for those who would want to add one.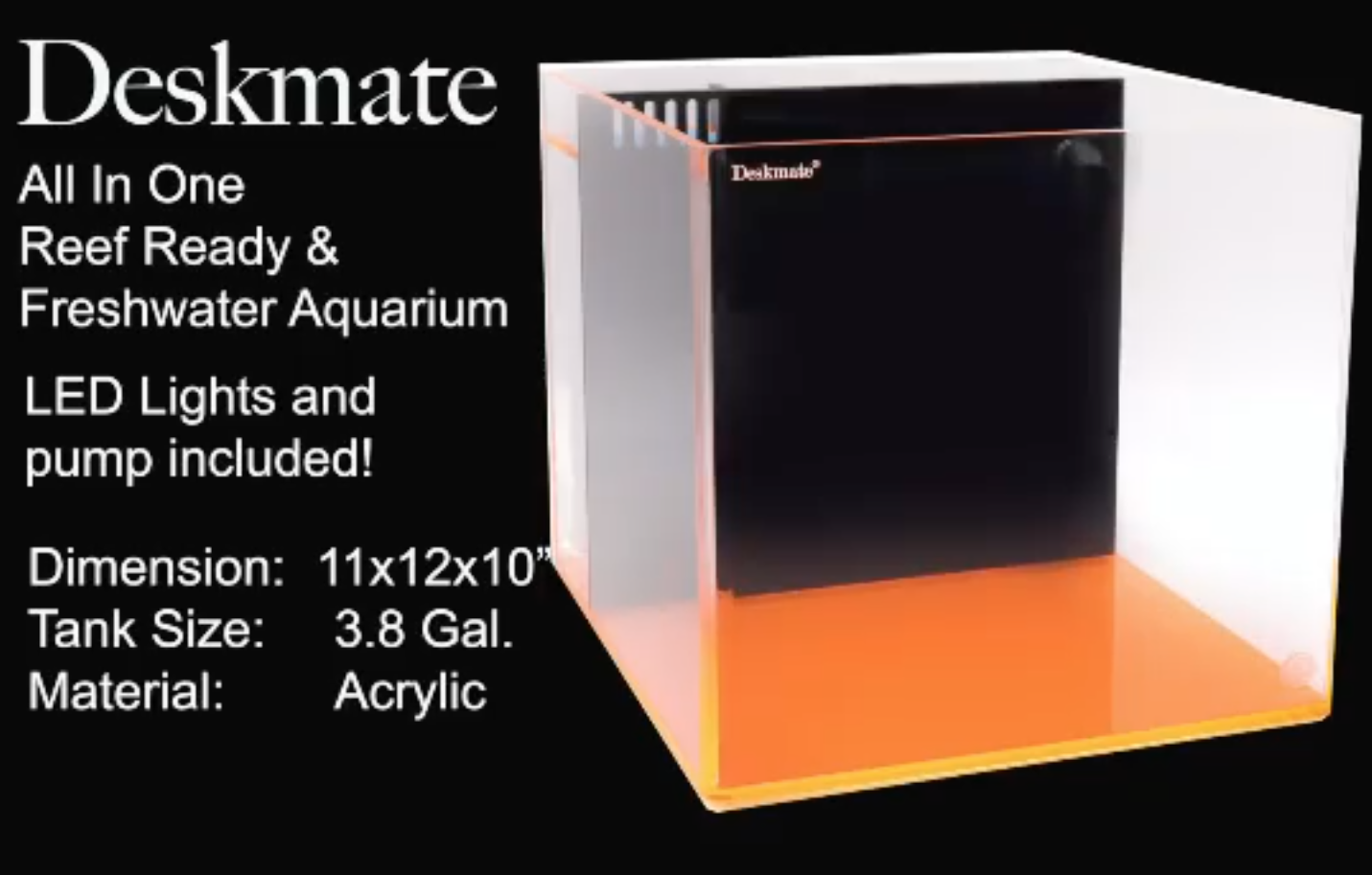 There's no ATO chamber but at that small size, even a kitchen jug would represent a sizeable water change. In the front are industry-standard weir slots cut into a black back panel and a tiny flare nozzle for the return. We don't have details on the LED itself however it looks like a cool white, single-channel nano fixture.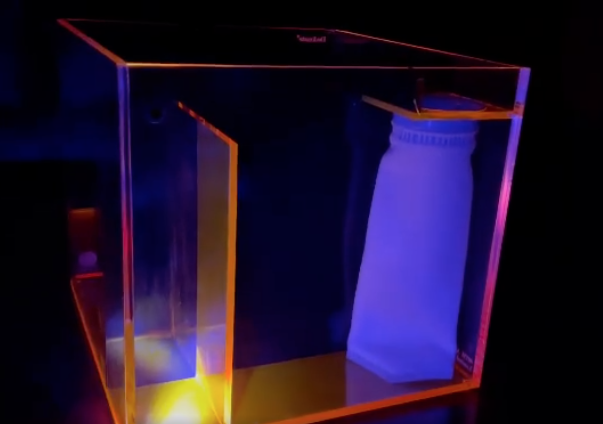 Our hobby is experiencing a pico tank revolution at the moment, and although its polished neon orange edging stands out, Deskmate is neither the only acrylic pico we've featured nor even the smallest. There will be calls for different colors, a net cover, and all sorts of other sizes and customizations. It looks cool however, we want to touch one and use one, and it is a welcome break from rebadged Chinese imports. The Eshopps badge goes a long way to giving this newborn aquarium the best possible start in life.