Foam fractionators have come a long way through the ages and reacquainting ourselves with this diminutive one admittedly brought a smile. It's a Sander Piccolo by Erwin Sander GmbH in Germany and goes back as far as the last century. Erwin Sander founded the company in 1961 with a vision of cleaning aquarium water using Ozone. Skimmers and trickle filters accompanied that vision and 60 years later Sander products are still available today. Sander Ozonators are still go-to sterilizers for trade and hobbyists alike and a couple of ranges of air-powered protein skimmers, even six feet tall models powered by wooden airstones, are still available.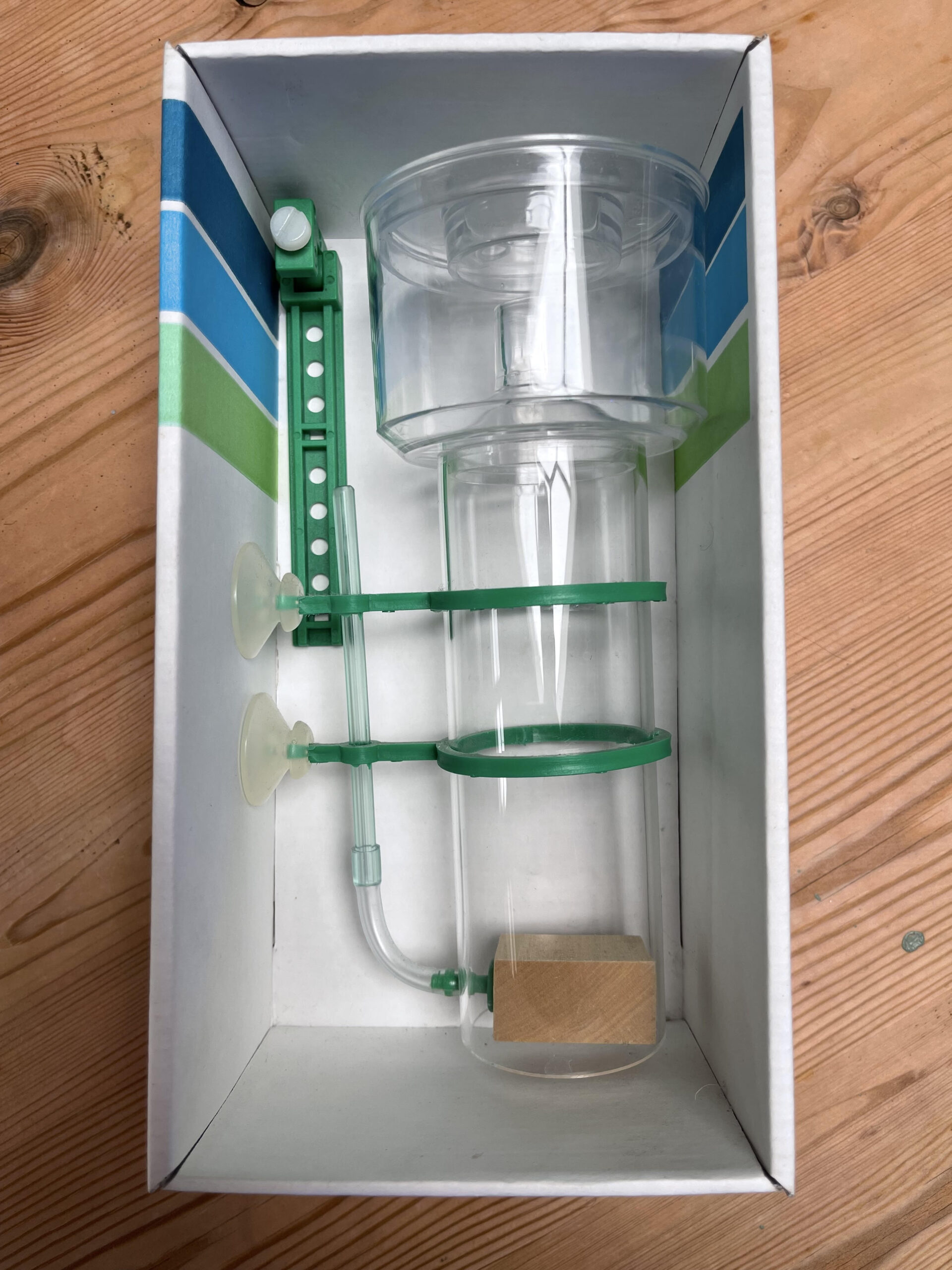 In the past, small reef aquaria were frowned upon for their instability, and before the LED revolution, suitable equipment and lighting were very hard to come by. Except for this one. At eight inches total height and with a five and a half by two-inch wide reaction chamber, it is the original nano protein skimmer, aimed at saltwater aquaria from 13-26 gallons total volume. An internal skimmer, it sits inside the main display tank via rubber sucks or a mounting bracket and can be physically height-adjusted or have its flow controlled via an airline clamp. The diffuser, a Sander 1 limewood airstone, was capable of producing uncomparably small air bubbles at the time, and being Sander, it's fully ozone proof and capable to be used as an ozone reactor to boot. No needle wheel pump, no cone body shape, no con-current, counter current, just bubbles rising up a tube and their viscous coating collecting in a cup in the top. It's protein skimming 101.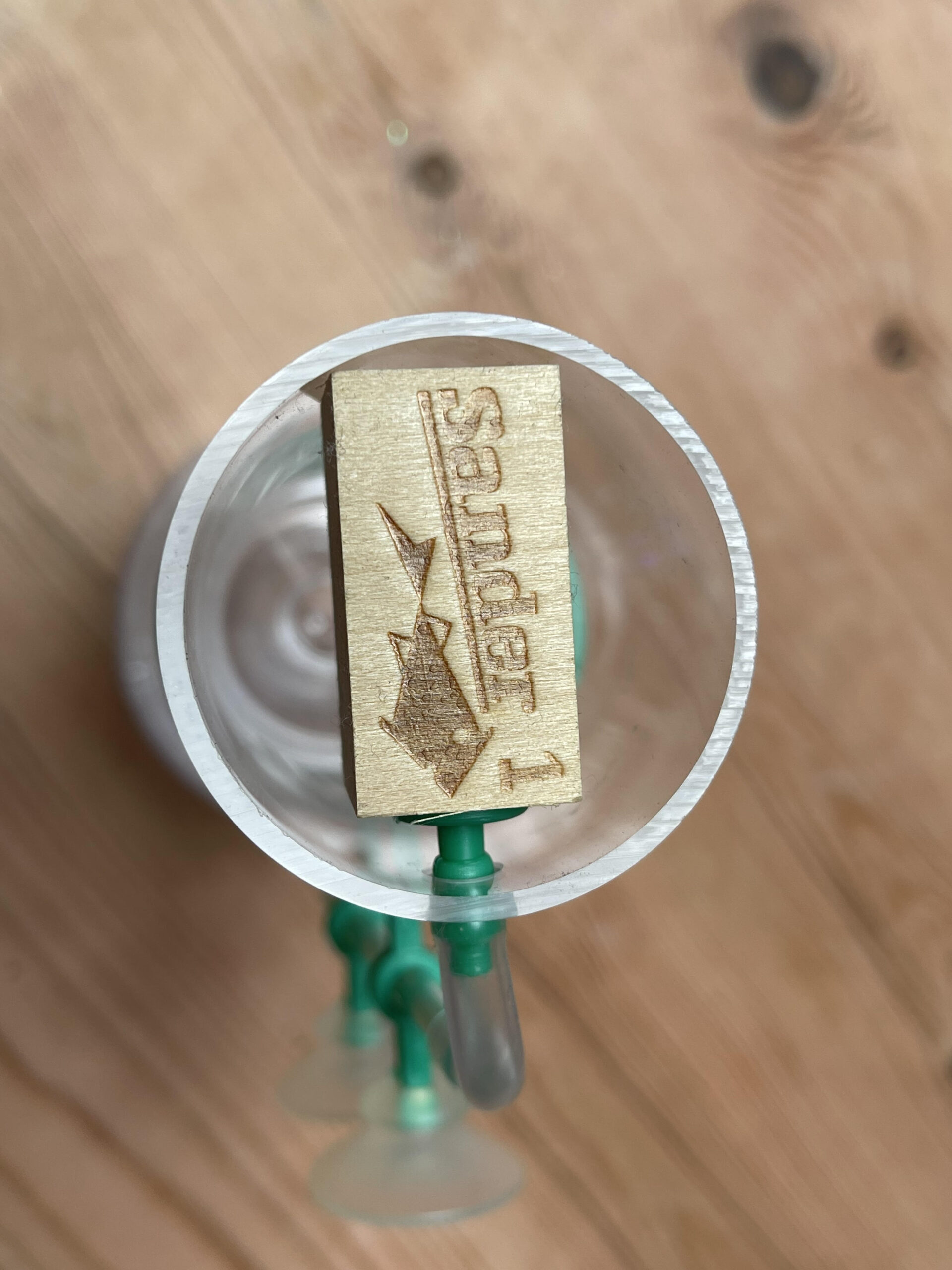 The burning question is when are we going to set up and run this little gem of a super simple skimmer? Well, you may have seen the Reef Builders team's growing collection of fishkeeping artifacts and as this one is in mint condition and still boxed, it's probably going to remain coveted and on a shelf somewhere. The Piccolo is still available in Europe for around 30 euros though. We picked this one up in a clearance sale for just five…
We have actually run several Piccolo skimmers in our youth, however. From memory, the skimmate was always pretty watery and the amount of air produced by the limewood airstone would drop off over time, but we'll put that down to our lack of experience back then and would love to recreate a throwback to the 1990s and power it with one of these little pieces of reefing history.