Red Sea has included a peninsula version of its popular nano tank in its latest literature. Called simply Max Nano Peninsula, the new additional model has the same 18" length and height as the original Max, only it extended to 23" front to back, meaning it's good for viewing either front or side-on.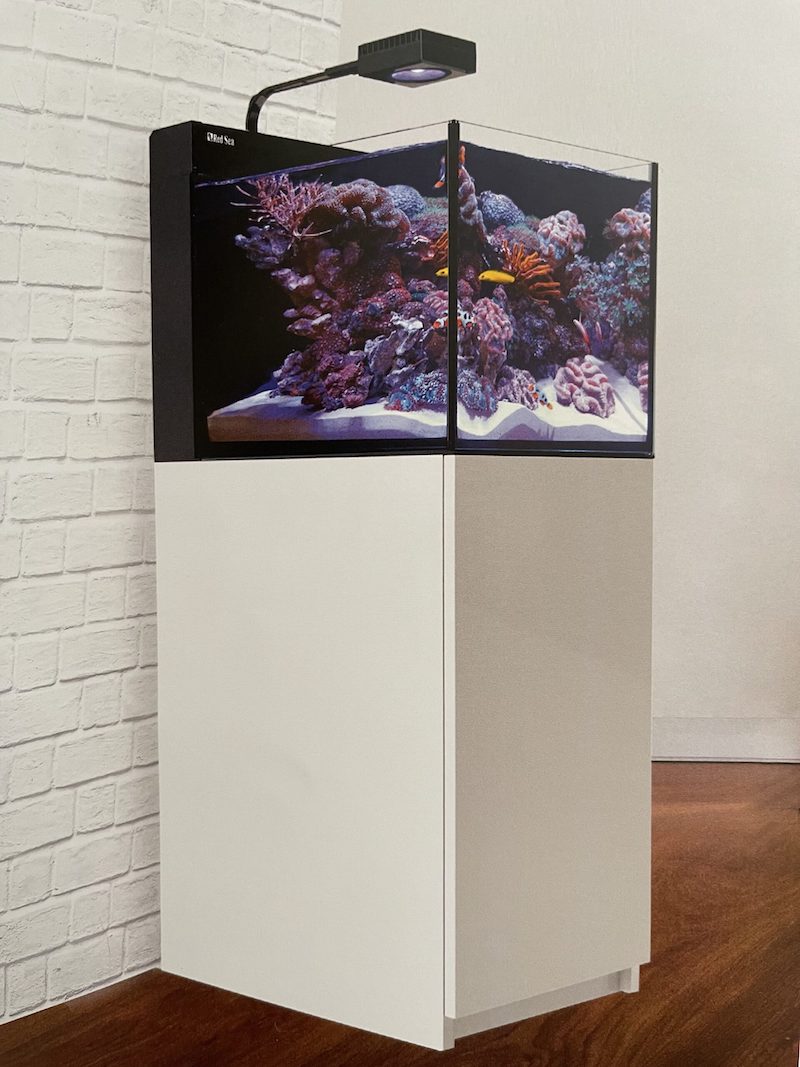 Max Nano Peninsula features the same lighting and filtration as the Max Nano Cube, including a 950lph/250gph return pump, mini filter sock, protein skimmer, carbon, and ReefLED 50 light. Its extra width takes its total volume to 100 liters/26.4 gals versus the Max Nano's 75l/19.8 gals, and cabinets come in either black or white.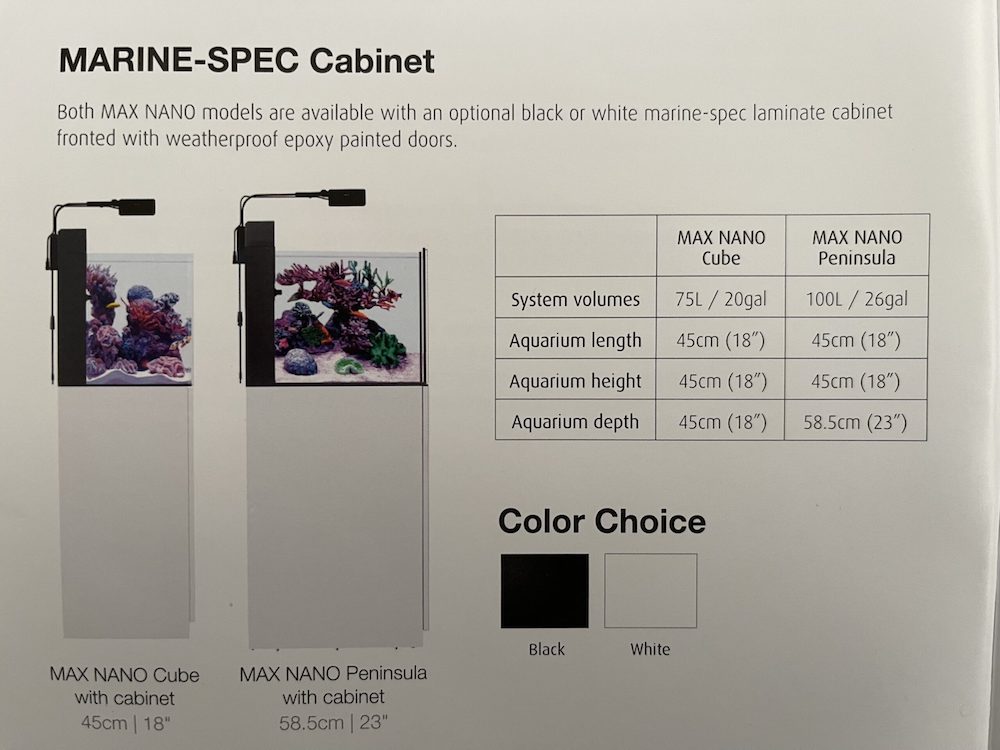 We spied (and took some quick phone snaps,) of this new tank before receiving any official word on the product from Red Sea, but it's featured in a new catalog that has been distributed throughout reefing stores in the UK so we are guessing its release is imminent. Peninsula style AIO nano reefs are growing in popularity and this latest release from the Red Sea stable surely reflects that. Apart from a new 5W quieter pump running the skimmer the original Max Nano Cube will continue to be available alongside the Max Nano Peninsula and remains unchanged.