It was ten years ago that we had the pleasure of celebrating the 30th anniversary of a world famous mollusk, the Waikiki Aquarium's very large and very old Tridacna gigas giant clam. Alas, here we are a decade later and while the bivalve did tick over a solid forty years of life it is with sadness that we learned today that the giant clam has finally passed away.
This humongous Tridacna was first featured on local news coverage way back in 1990 when it was only 13 years old and has been an ambassador of the Waikiki Aquarium ever since, welcoming countless thousands of visitors ever since. It's wild to think that this specific clam is probably the most famous bivalve in the world and it was the most widely viewed member of its species that has ever existed, introducing many generations of visitors to what a 'giant clam' actually is!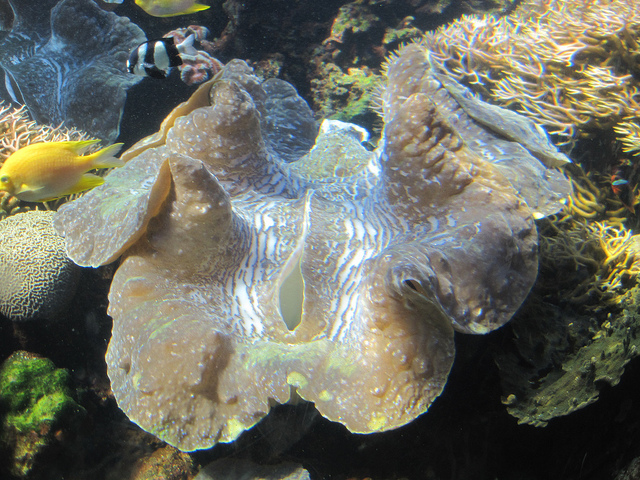 Before its passing the Waikiki giant was by far the oldest Gigas on display in captivity where it grew to a massive 200 pounds in weight. Another important detail of the Gigas from Waikiki is that it was one of the earliest giant clams spawned in captivity, coming from a clam farm in Palau way back in 1982. We'd love to learn more about the size of the shells and how big they became over the forty years it grew in a captive reef environment but we're almost certain that some kind of memorial featuring these shells will eventually be installed at the Waikiki Aquarium.