Australian equipment brand Dalua has released packaging pictures of a new DC flow pump called the Great White Wavemaker. Launching at Reefstock Australia this August, information on the new wavemaker is scant, but based on pictures of the box alone, here's what we know.
The Great White wavemaker says it's fully controllable with multiple modes and flow, so we assume it's a DC pump with controllable flow (and energy consumption,) with several modes including pulse. It will come in 6000, 10000, 15000, 20000, and 25000lph (1585, 2642, 3963, 5283, 6604gph,) models which, at the upper end places them as some of the highest output, compact wave-making devices available.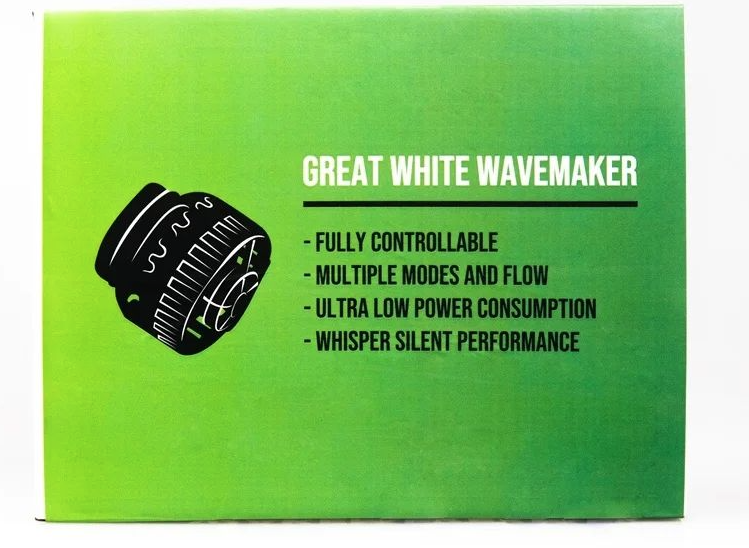 Based on just one rendered image of the powerhead itself on the box the wetside looks superficially similar to Tropical Marine Centre's Reef Tide and Reef Flow 2.0 wavemakers – very small, compact, quiet, popular, and well priced, although we guess the controller form factor and styling will come in line with that on the existing Great White DC protein skimmer and return pump. Our friends down under are busy creating the Dalua All In One Ecosystem, an Aussie super group combining Cade aquarium, Dalua skimmer and pumps, Illumagic lights, and Coral Essentials supplements to name just a few well-known brands. 
We'll bring you all the information first on this new release at Reefstock Australia, August 6-7 2022.