The Chihiros Cooling Fan is a new aquarium cooling accessory with a very different form factor from the typical blowers available in the hobby. There are a lot of ways to keep the temperatures of your aquarium water down including various chillers but by far the most effective method, especially in drier climates, is to encourage more evaporation by increasing ventilation.
While most aquarium coolers are little more than miniature box fans powered by computer parts the Chihiros takes a higher pressure approach with a centrifugal design. Centrifugal cooling fans are nothing new, they've been around since at least 2014 but these employ a ducted approach to redirect pressurized air over the rim of the aquarium so that you don't end up with a big box sitting on the edge of your nano aquarium.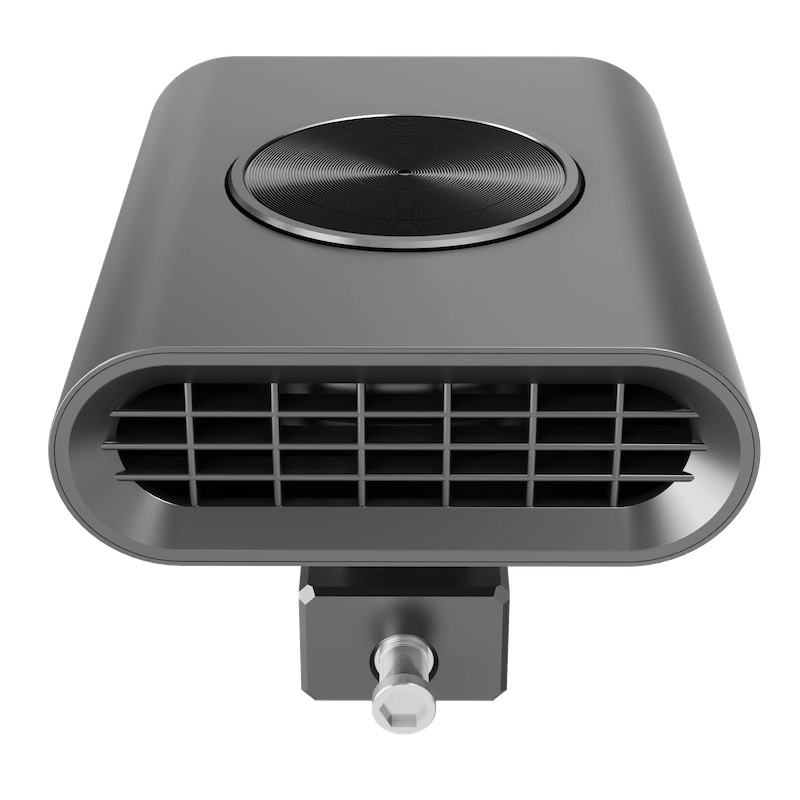 We hope that the Chihiros Cooling Fan looks as good as the renders suggest because this small and svelte design would be very welcome, especially where space constraints would preclude the use of typical computer-style fans. The lustrous metal finish looks very modern and the side mounted bracket can accomodate more than a half inch or 14mm tank walls or braces and it can articulate to point downwards across the aquarium water.
You know this is a newer cooling fan because it is powered through a USB type C port to spin at 3,800 RPM while drawing just half a watt to cool your aquarium by a few degrees depending on the volume of your aquarium. The Chihiros Cooling Fan has three fan speeds so you can dial in the level of cooling and is available to buy for a very reasonable $39.[Chihiros]