The Holiest Grail Torch Coral is one of the most sensational strains of Euphyllia glabrescens collected in Australia by Corals Down Under. The 'Holy Grail' torch coral name has been so over used as a marketing term to describe any torch coral with a preponderance of yellow and green coloration, even though that was the original name of the orange Euphyllia glabrescens that is now called the Dragon Soul.
The term 'Holy Grail' should apply to a singular thing, item or relic to denote something that is truly unique and incredibly hard to find but virtually every coral vendor across the world is probably stocked with several polyps going by the Holy Grail moniker. Even a range of wild maricultured gold torch corals are being sold as 'Holy Grail' which is great for the aquarium hobby, but not great for actually knowing what strain of torch coral you actually have.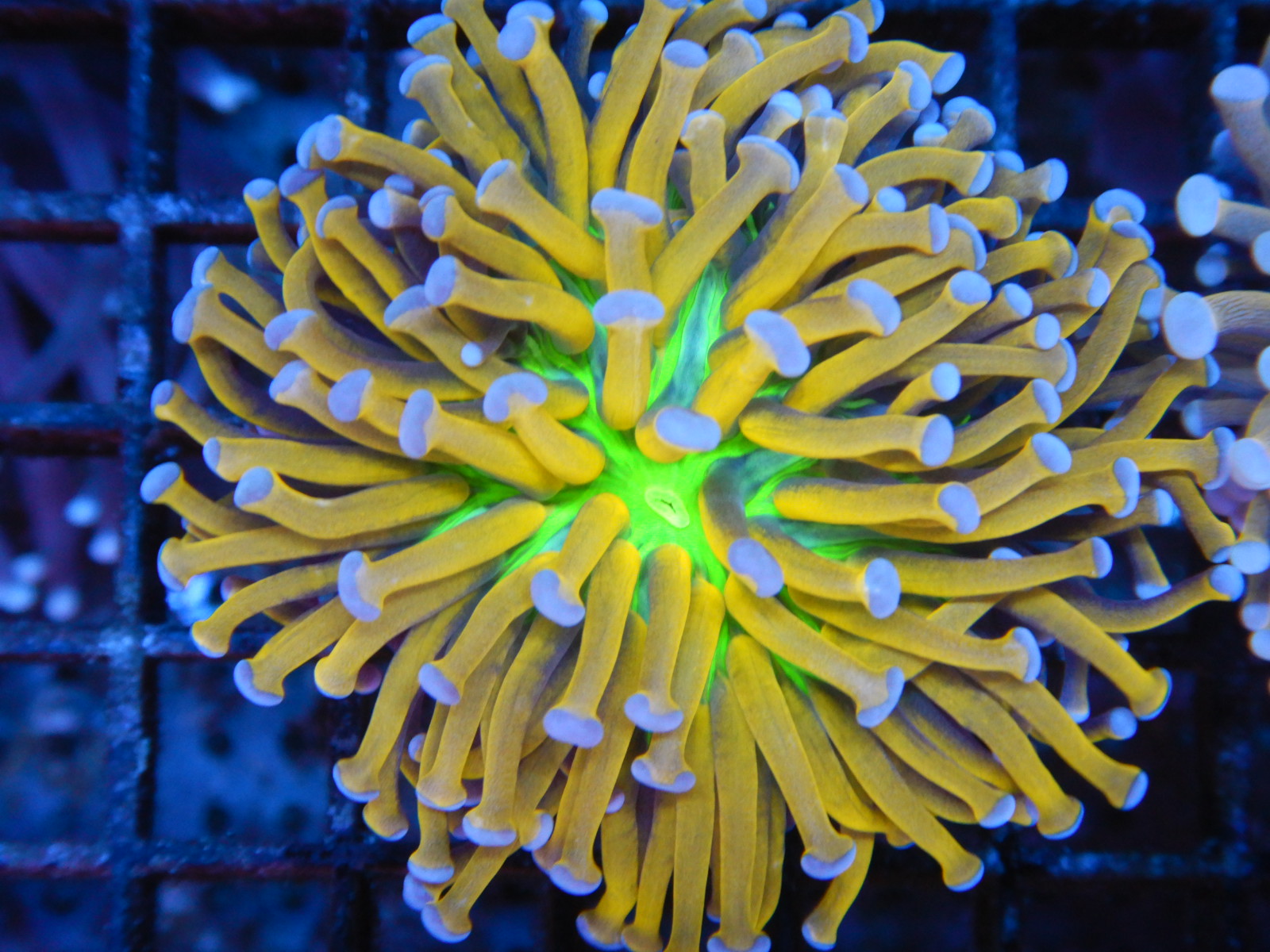 The quality of holy grail torches varies quite a lot but we think you can agree that the Holiest Grail torch coral is certainly amongst the most premium grade of E. glabrescens ever discovered. Sure there's been some strains of 'Glabs' with a green oral disc and yellow tentacles but we've never seen a torch coral with such a clear definition between the neon of the green and the saturation of the yellow which is totally next level in the Holiest Grail variety.
Australia's reefs have given the reefing aquarium hobby some of the best corals ever and it was the opening of Australian coral exports in 2007 that single handedly raised the bar for Euphyllia, encouraging their Indonesian counterparts to seek out better more colorful strains as well. Australian aquarium stores have some of the best and freshest corals found in any retail setting but the best of the best will be at ReefStock Australia and we can't wait to see the Holiest Grail at the Corals Down Under booth in just a few weeks! And if we're lucky we might even get to finally see the gold-torch-anemone in person.