The Aqua Knight V3 and Pico V2 from Spectra are two new small and wallet-friendly 'pragmatic' LED lights for aquariums which are ideally suited to lighting small tanks and lower budget setups. We were never really fond of the Aqua Knight V2 as it used a very dated LED layout and design that is going on ten years old but with the third iteration of the Aqua Knight V3 we think that Spectra will continue their success in the niche market for affordable nano reef lights.
Spectra is an original equipment manufacturer from China which may not have raised the bar for aquarium LED lighting, but lowered the barrier to entry for many reefers over the last five years. The Aqua Knight V3 is a 60 watt LED light which has shrunk down its previous design of spread out clusters into one master grouping of 15 LEDs in four well balanced colors.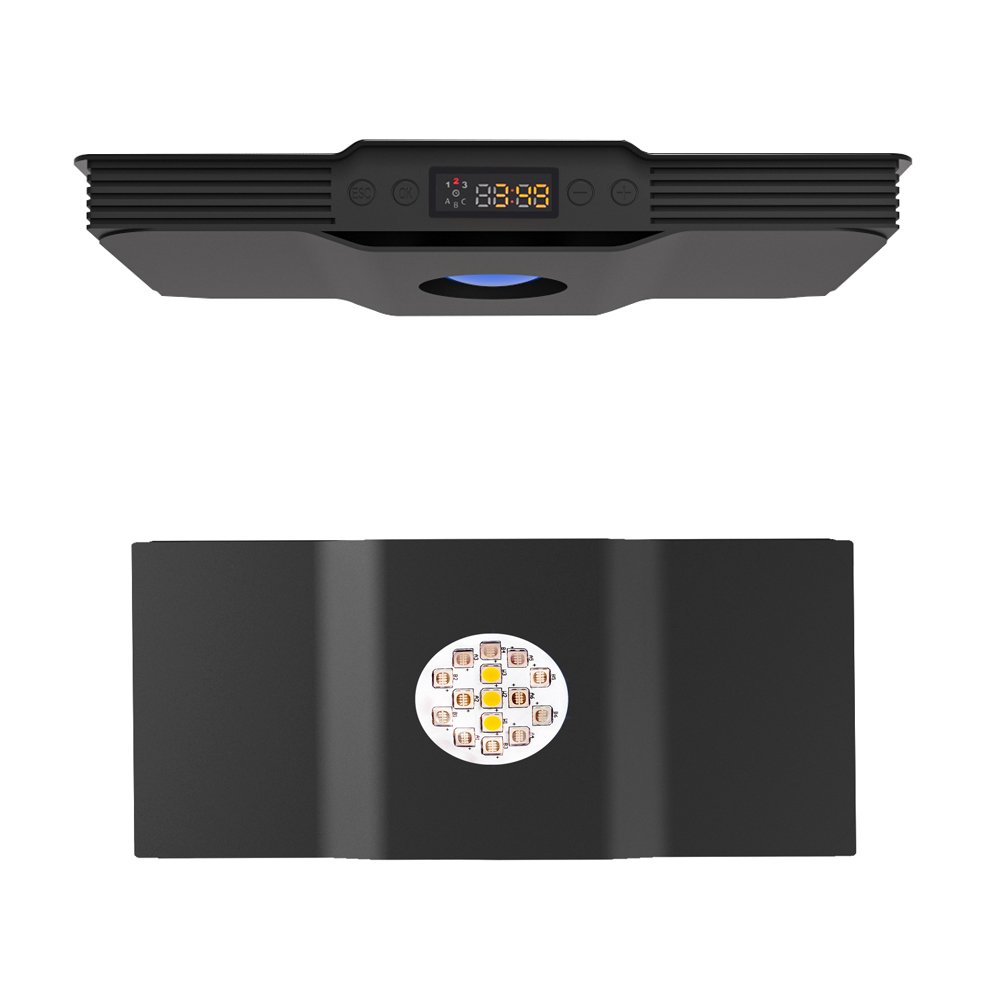 Sixty watts is a lot to ask from only 15 light emitting diodes but hopefully the Spectra Aqua Knight V3 will have more than a couple channels of color control so you can fine tune the color and intensity for maximum efficiency and your desired color output over a smaller tank. Keep in mind that with its more concentrated LED cluster design the Spectra Aqua Knight V3 is going to produce a clear spotlight with strong shimmer lines and hard shadows which we actually prefer for displaying some species of corals.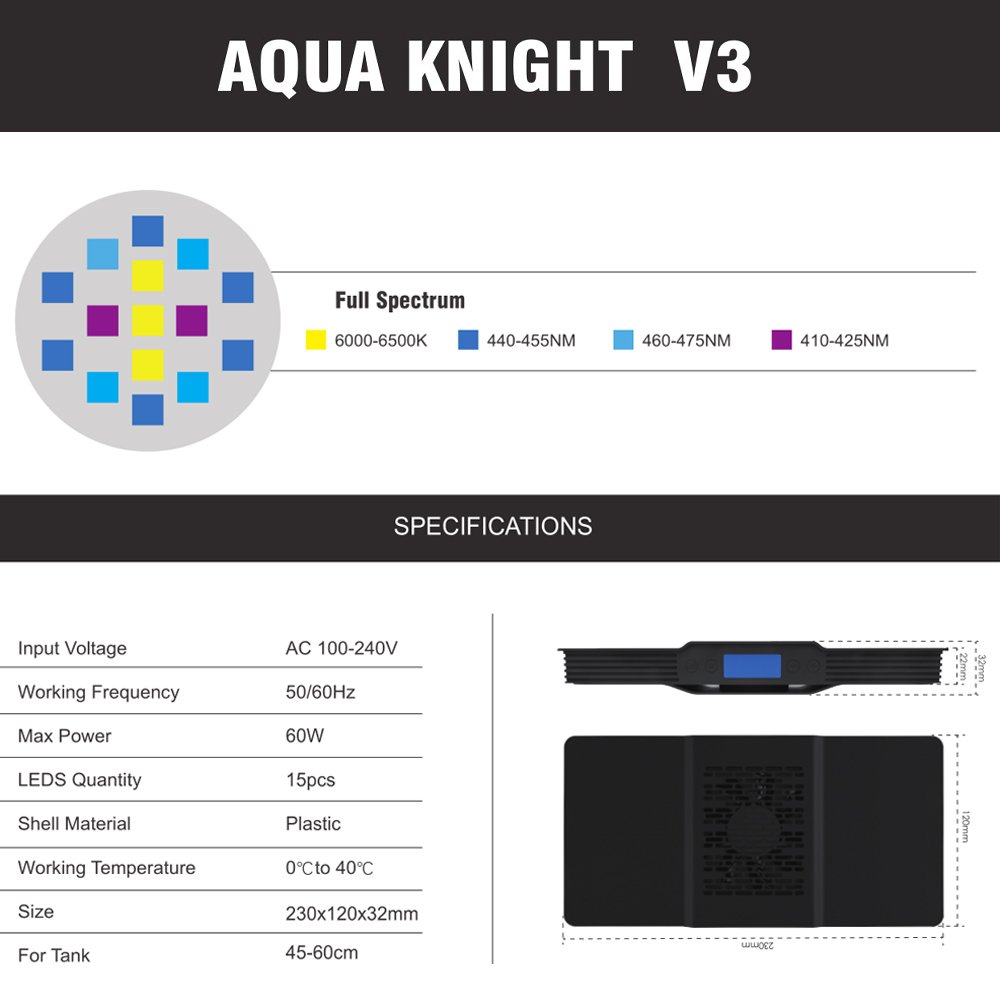 The built in display on the front of the Spectra Aqua Knight V3 will make quick work of programming the spectrum and programming without a pesky smartphone app just like the most expensive German LED lights. Alongside the Aqua Knight V3 Spectra has also started teasing the Pico V2 which is a small, passively cooled, gooseneck-mounted LED light with an inline controller for setting spectrum, intensity and lighting schedule.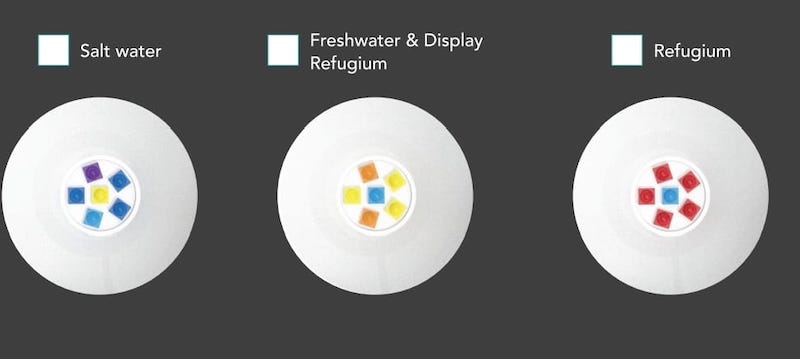 Spectra will be offering the Pico V2 in three different colors including a refugium, a daylight, and a balanced reef light spectrum and should really fall in line with the form factor, size and budgets of the smallest itty bitty reef and aquarium displays. We don't know how much either of these new lights will cost – the 30 watt Aqua Knight V2 typically sells for around $79 so we can assume that the 60 watt Aqua Knight V3 will cost a little more and the Pico V2 will cost a little less.