Red Sea has released a new line of nano aquariums called the Desktop Series. They are in effect the Max Nano Cube and Peninsula All-In-One tanks we know and love, only they've been stripped of all their equipment and are being offered as bare tanks, suitable for fresh or saltwater, under the Desktop banner. And that's what makes things interesting!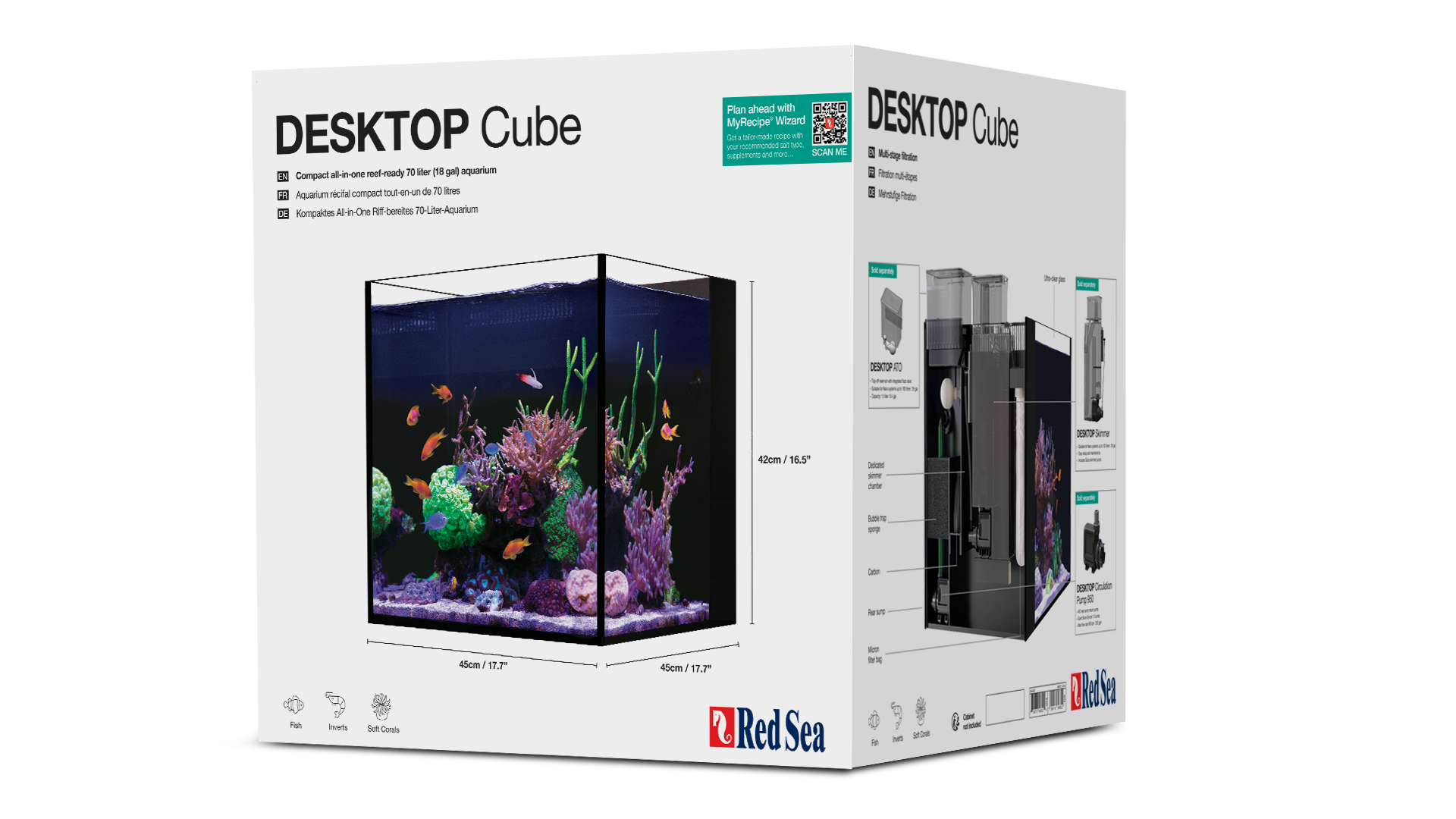 The tanks are made from low-iron glass and feature the same rear baffle/filter chamber to house a heater, filter media, skimmer, and return pump as the Max Nano. They come in two sizes – 45x45x42cm/17.7×17.7×16.5″ high, and 45×58.5x42cm/17.7x23x16.5″ high, and hold 70l/18 gals and 90l/24 gals respectively, but being stripped of all their marine equipment, they are perfectly suitable to house freshwater livestock too.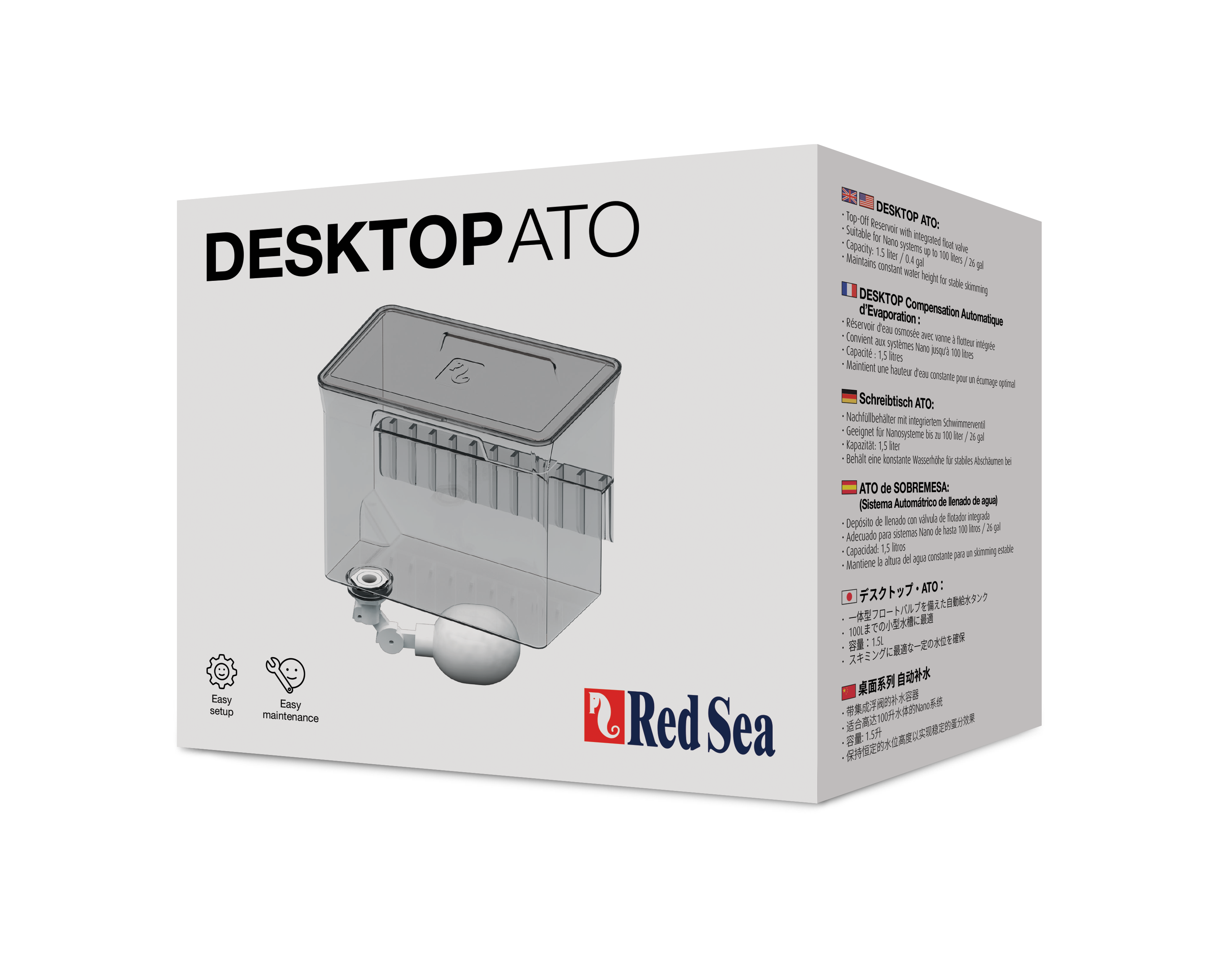 The light, skimmer, ATO, and even the return pump are omitted from the Desktop Series tanks. A mini filter sock, some carbon, and a sponge are included, but you'll need to add your choice of equipment and biological filter media, not supplied, to power it, along with a heater and a light for most fresh or saltwater fish.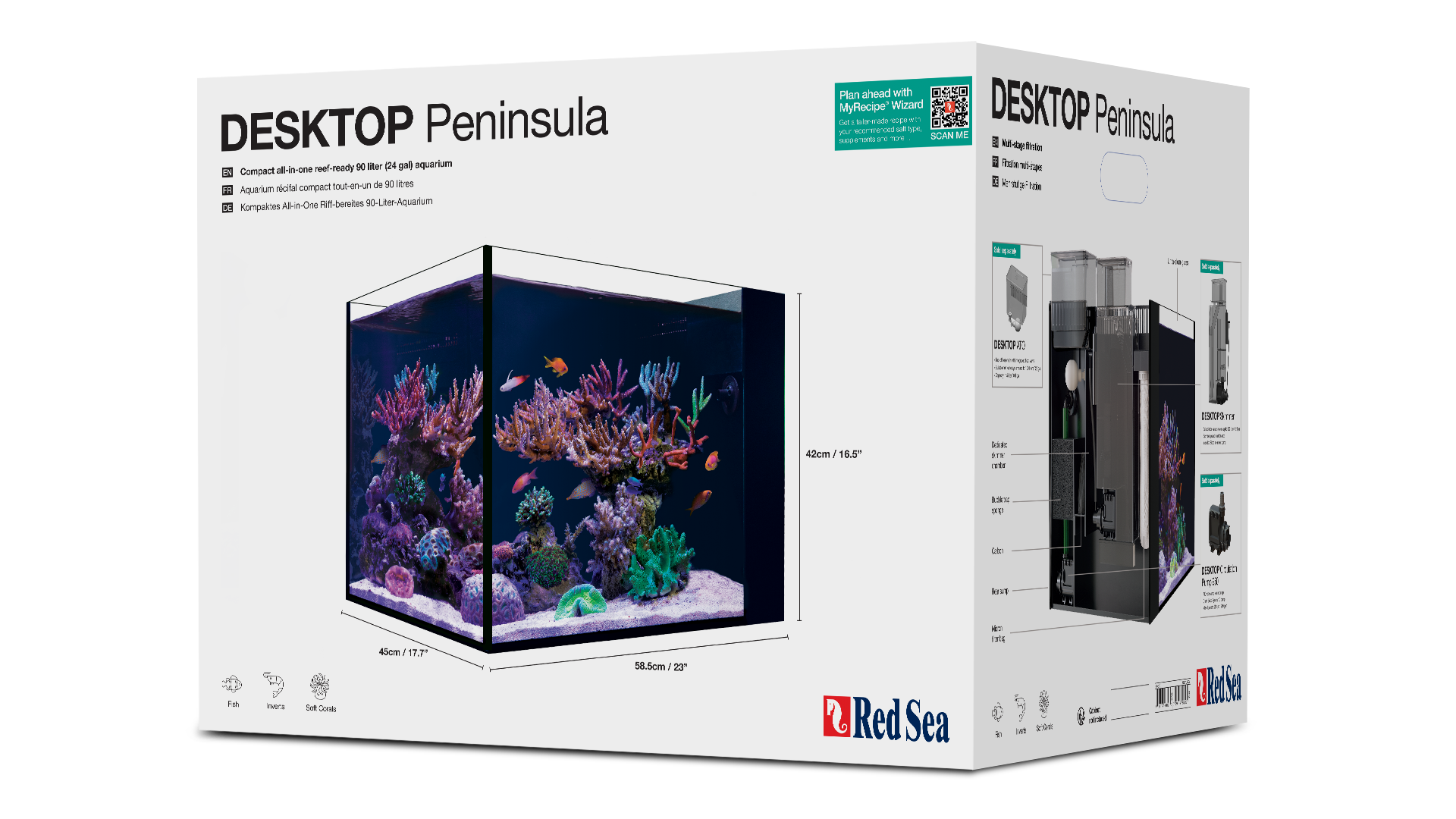 Accessories are then offered in the form of the Max's 950lph Sicce return pump, protein skimmer, and ATO, along with an extra clip-on screen to stop tiny fish like tetras from swimming through into the weir. This bare-bones setup then opens up a world of opportunities for freshies or reefers who like to spec their own equipment to power their own specific needs, from planted aquaria to hard corals, and everything in between.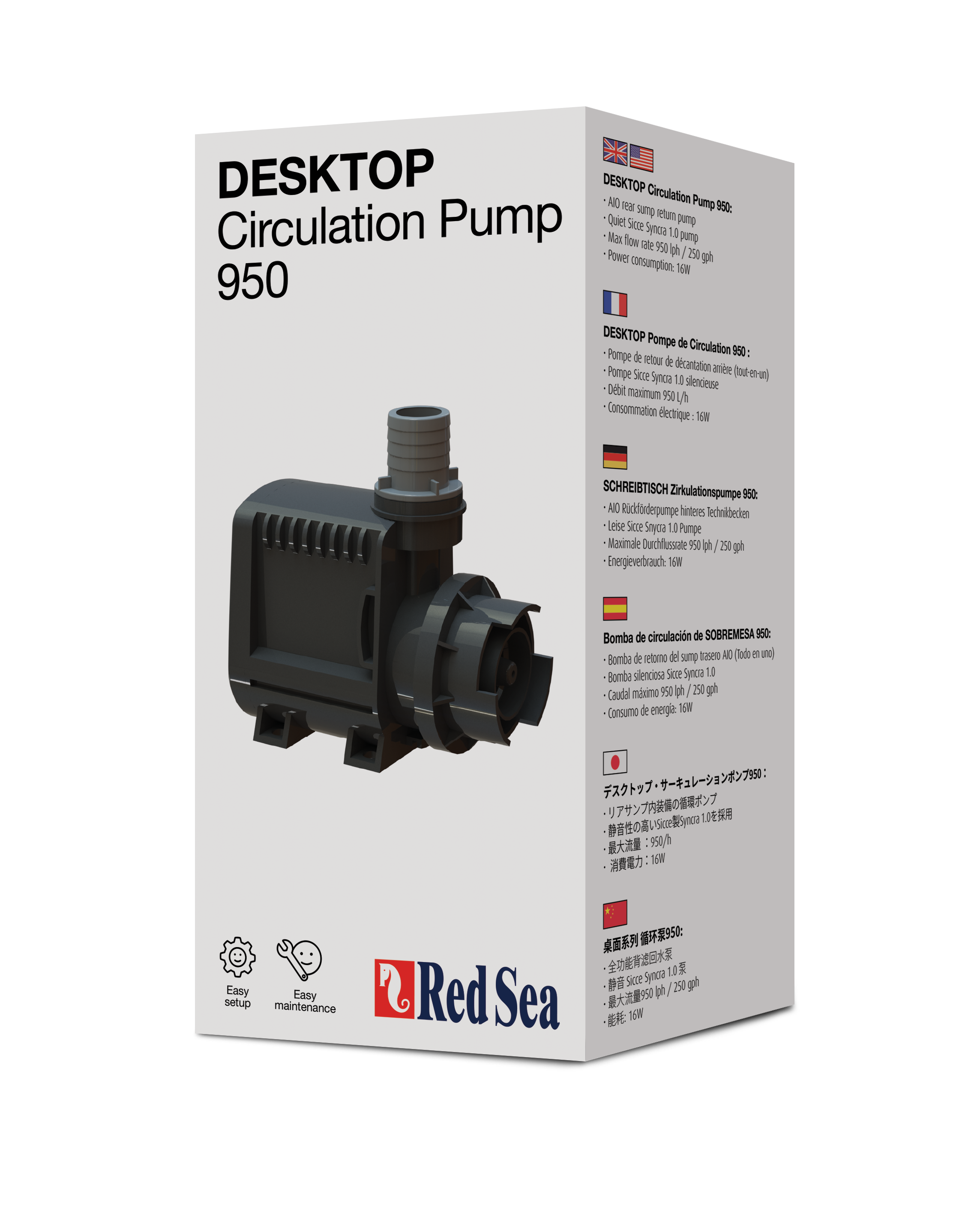 If you want the Red Sea gear and even a Red Sea light, you just opt-in and add it on when you buy the tank, but if you want your own equipment you can fill your boots and opt for your choice of DC return pump, skimmer, ATO and LED light, and that's going to appeal a lot of people who want a Max because of its dimensions, but want to go all out on bespoke equipment or simplify and just run it as a basic freshwater tank.

The stripped-down approach certainly worked when Red Sea first launched the Reefer, and that freedom of equipment choice made it probably the world's best-selling marine aquarium. Now that they have the choice between an equipped Max Nano or a kit-free Desktop, it will be interesting to see which way people go. Let the pimping begin!