Aquabee Aquarientechnik has revealed images of its smallest DC return pump to date, the UP4000e. Like the larger UP8000e, 11000e, and 12000e models, this new model will be 24V DC and is named after its maximum flow rate of 4000lph. Looking at the controller, its output is adjustable in steps while also displaying energy consumption in watts, something that more pump manufacturers should do in an ever more energy-conscious world. 
We have used Aquabee pumps over the decades and the company started as far back as 1977. The earlier AC models that we used to use as skimmer and return pumps were reminiscent of the old Eheim pumps in shape, and although reliable and powerful workhorses, they did produce quite a hum through vibration.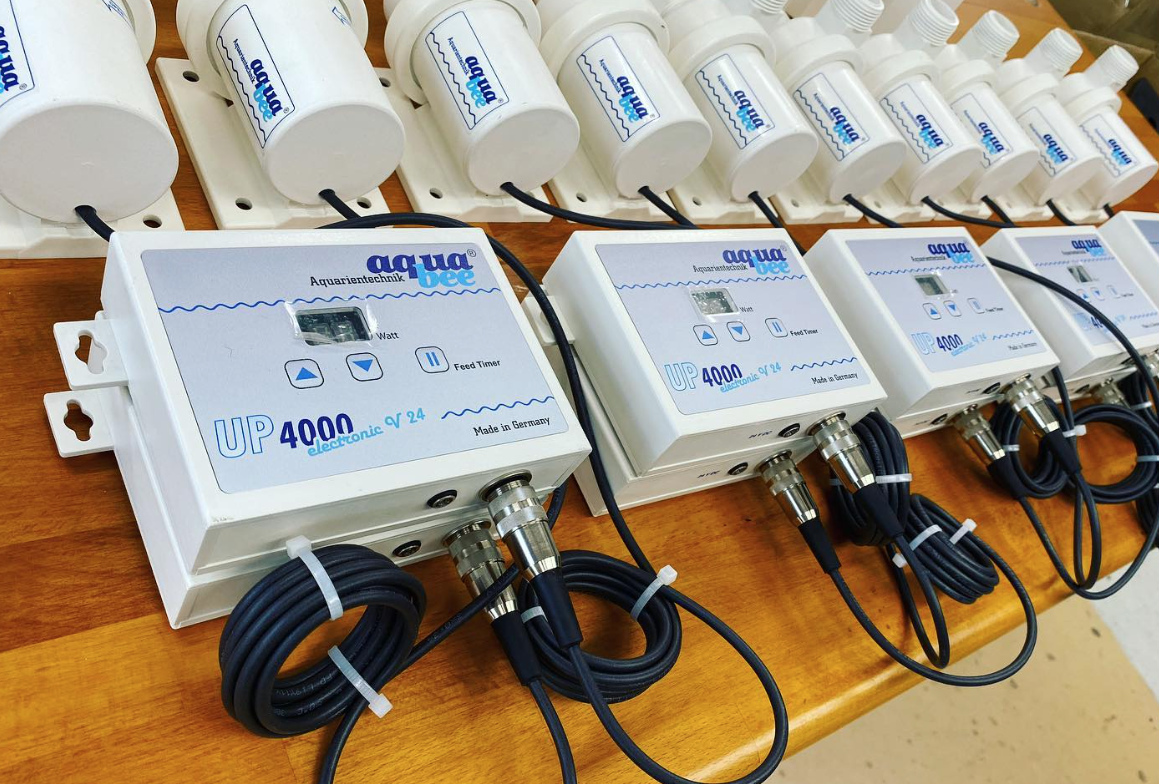 The latest Aquabee pumps are a million miles away from that, however, being much more energy efficient and quieter via brushless motors, DC powered, controllable, and with a modern look, yet still being manufactured in Germany. By the look of the first images though they have lost the 0-10v port on the underside of the UP4000e and unlike rivals in its price and quality bracket, there is no wireless app control announced as yet.
There was a time when German-made aquarium equipment was the best in the world for both fresh and saltwater. German-made pumps were synonymous with quality and although many brands went to China to manufacture, or just bought Chinese pumps wholesale, omitting any of their own R&D, Aquabee has stuck to its core design and manufacturing principles. We expect the same German-made quality and reliability from this latest model.