Distributor Xodis and 3D printer Aqua Print have teamed up to produce an aftermarket nozzle for the EcoTech VorTech MP40 propellor pump. The unique design of the VorTech pumps provides some of the broadest flow patterns available, although a small percentage of reefers would prefer to have the option of a directional nozzle to prevent their VorTech from sucking in air when positioned too close to the surface, or from sand shifting when placed too near to the base of the tank.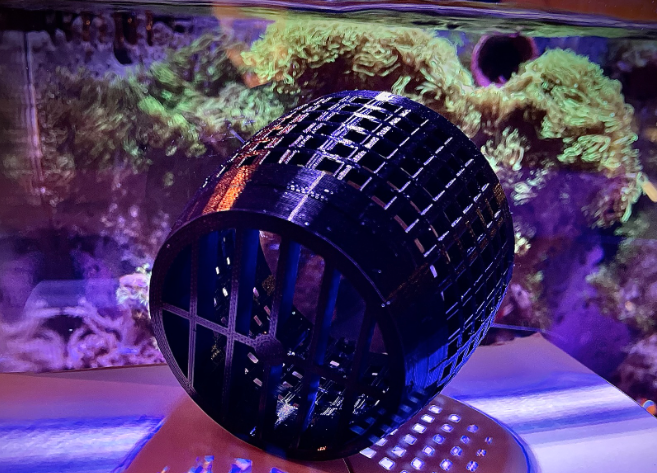 The Flow Director addresses this exact issue with the clever use of angled fins inside the nozzle's outlet. Run the normal nozzle and the MP40 flow is wide and forward facing, but swap it out for a Flow Director nozzle and those angled fins send the water out on a slight downward trajectory. Rotate the Flow Director left or right and those fins then face left or right or rotate it 180 degrees on the pump's wet side and the fins then face upwards to agitate the water surface.
Note the Flow Director is not a random flow generator and it doesn't rotate flow on its own. You just set it to the angle you want it to push water and it will do that forever more. You can of course still control flow patterns via the pump's controller or on the Mobius app. The Flow Director further adapts the stock nozzle inlet too, making the void spaces on the inlet smaller with the intention of doubling up as an anemone guard.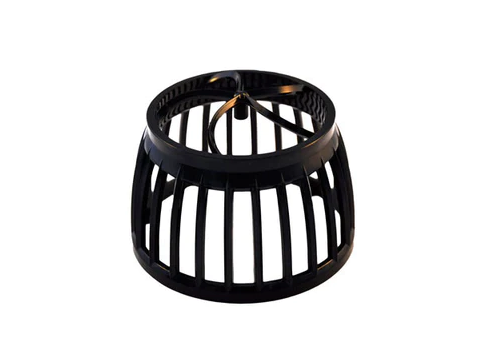 Does the Flow Director restrict flow? Without complex testing equipment, we don't know if there is even a tiny restriction compared to the stock EcoTech nozzle, but a small part of us does wonder what the guys at ETM think of the tons of aftermarket 'nem guards that have gone before it and if they're that good, why they haven't made their own. A more focused nozzle should push water further across the tank, but is it actually moving exactly the same volume of water as before? We don't know. Will the smaller inlets block more quickly and need more frequent cleaning?
If the Flow Director does start to sell in number we'd also like to see some investment in tooling to get the nozzle made with a better finish. The EcoTech VorTech is a premium wave pump, but the visible grooves and rougher finish of that 3D-printed plastic could be better refined through molding to improve both looks and possibly the hydrodynamics of what is otherwise a practical, clever, and cost-effective design.