The 3D printing revolution is really just beginning in the reef aquarium hobby and a new product has emerged which really makes the technology shine. The new anemone protection guard is an ingenious use 3D printing technology and it helps to prevent our water pumps, namely vortech pumps, from becoming unwitting blenders.
As our in-tank powerheads and pumps have become more efficient and powerful, this has been great for corals but it's created new hazards for certain creatures. Sea cucumbers, sea hares, small fish and some soft corals sometimes have unscheduled, and undesired, encounters with modern 'powerheads', with anemones being the worst case scenario.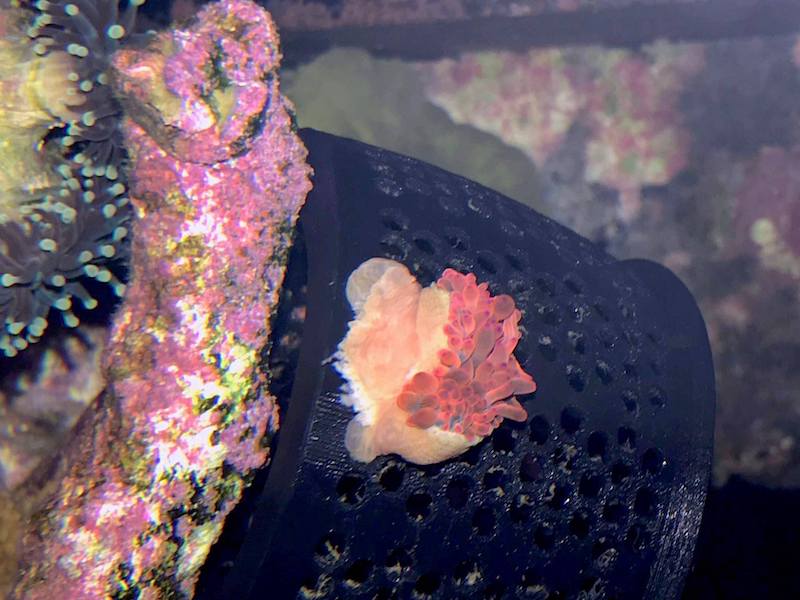 As too many of us have experienced, having an anemone pass through a strong propeller pump is very bad for the anemone, and can be even worse for your tank, sometimes leading to complete meltdowns. The anemone protection guard adds an extra layer of security to Vortech MP10 and MP40 water pumps – sure you could use Ecotech's own foam guards but these can clog up quickly.
With the use of anemone protection guards your vortech pumps will take a hit on overall flow, but more importantly, it'll keep even very small anemones from going through the blender. These simple reef-safe plastic devices simply fit around the existing filter guard or shroud of Vortech pumps and they cost £25 for the MP10 version and £30 for the MP40 version.
The great thing about 3D printing is that it is distributed manufacturing and this technology will do nothing but grow in the reef aquarium hobby. These might be the first, but it won't be the last of the customized Vortech accessories using 3D printers and we'd love to see what 3D Printed Reefing Solutions, TT Gadgets, and VCA can come up with in this category. [facebook]