The TT Gadgets Brsitleworm Trap is a very handy 3D printed device intended to reduce populations of these much maligned invertebrates. Bristleworms are a fact of life on the reef, and in reef aquariums, but it's important to keep their populations in check.
At low levels these segmented worms can be an important part of a reef tank's cleanup crew but when their populations grow, or when big specimens grow larger, they can develop a taste for some of our beloved corals and other invertebrates.
There are countless ways to trap and remove bristleworms from an aquarium, some fish and larger shrimp seem to do a good job and there are many ways to DIY a trap of your own. But the 3D Printed design from TT Gadgets looks like one of the best reusable contraptions for controlling bristleworms in a reef tank.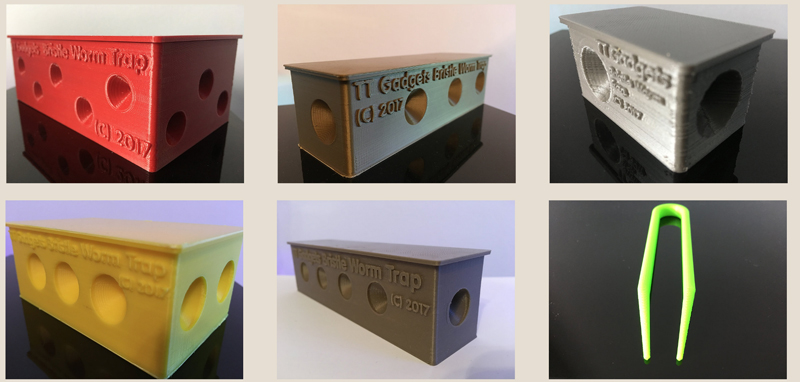 TT Gadgets makes their traps in a many different sizes for catching tiny ones from a nano reef, all the way to big traps with big holes for getting at the 'Big Berthas' that are gobbling up prized zoanthids and mushroom anemones. The TT Gadgets Bristleworm Traps range in price from £10.50 to £25 and ship from the UK to anywhere in the world. [TT Gadgets]