Mobius is a new software control platform that Ecotech Marine has been working on literally for years. The development of Mobius has been in beta testing for a very long time, only recently releasing to the wider public with the launch of the Versa dosing pump and Radion Gen 5 LEDs, and now will begin to ship with Ecotech's flagship Vortech and Vectra pumps.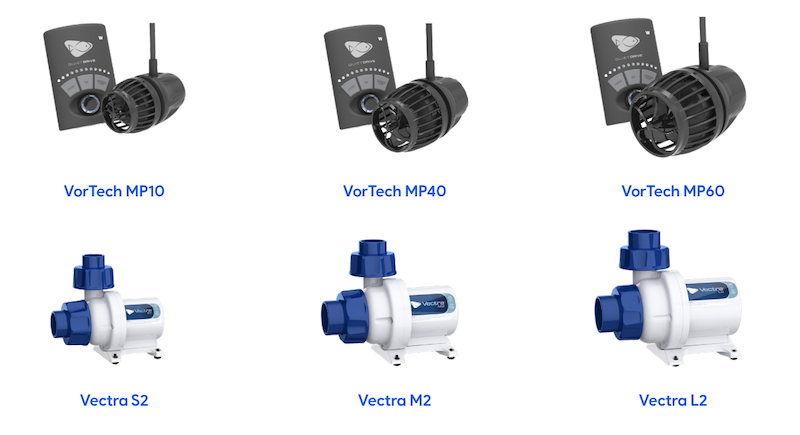 Beginning today June 1st, all new models of the Vortech and Vectra pumps will ship with Mobius software and will be natively capable of working with this ambitious and much more versatile control platform. You will be able to downgrade to the legacy Ecosmart Live software within the Mobius app for users who prefer to use the cloud based control using the Reeflink wireless hub.
Nothing will change about the actual hardware of the Vectras and Vortechs, the price will stay the same as well, and only a sticker on the packaging will indicate which pumps have been preloaded with the new software. One of the more interesting changes to the Vortechs and Vectras is that they will have new flow ratings listed for Vortechs and Vectras – the actual performance won't change but since Ecotech has traditionally been very conservative with their numbers, the new ratings will simply reflect numbers closer to what these pumps are actually capable of.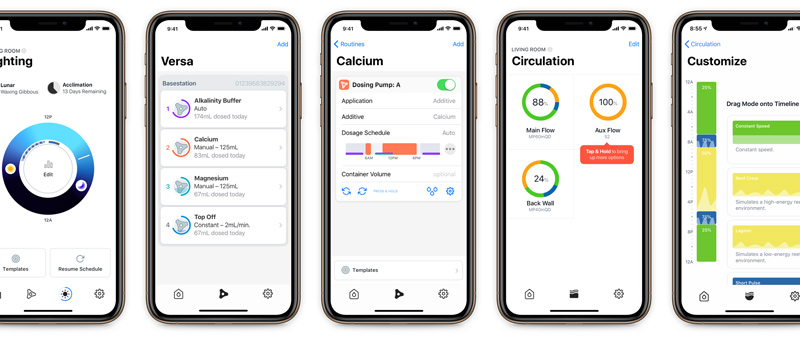 Depending on when they were manufactured, a good number of existing Vortechs and Vectra pumps will be upgradable to Mobius in the near future. Compatibility can be identified under the devices tab in EcoSmart Live. If you have an older pump model you may simply have to switch out the RF module found in their respective controllers in order to take advantage of the new features found in Mobius.
The option of updating existing Ecotech pumps will not be available to everyone immediately so in order to best serve their user base at invitations will be sent out randomly. Per Ecotech Marine: " the ability to do a firmware upgrade will become available to users at different times. The rollout will be done randomly and increase in number until all Mobius users have this ability. "
Currenly Mobius will be able to do everything that you can do with Ecosmart Live except for cloud/web based access although this will also be coming to Mobius in the future. The wider launch of Mobius control and programing beyond the Versa and fifth generation Radion is a new chapter in industry-leading smart devices and how we interact with them and we're greatly looking forward to having one universal app for the Ecotech Marine aquarium ecosystem.