It's the spawning season, and like every year, we spend many nights for months, doing night dives, and observing different spawning species. With coral spawning, there are many missed nights, where nothing is happening. Going from coral to coral, checking for inflated mouths, we noticed in a couple of Acropora anthocercis, that a few of their yellow tips, were split with red and yellow color. A characteristic we noticed for the first time in that species in the wild.
Acropora anthocercis is a classic of the aquarium industry, and many different types make it into the hobby, from Indonesia or from Australia. Pikachu is one of the most popular.
Habitat
This shallow water plating species is quite common on some Indonesian reefs, usually between 3 and 12 m deep (10 to 35 ft). They like reefs that are mildly exposed, and receive large quantities of food.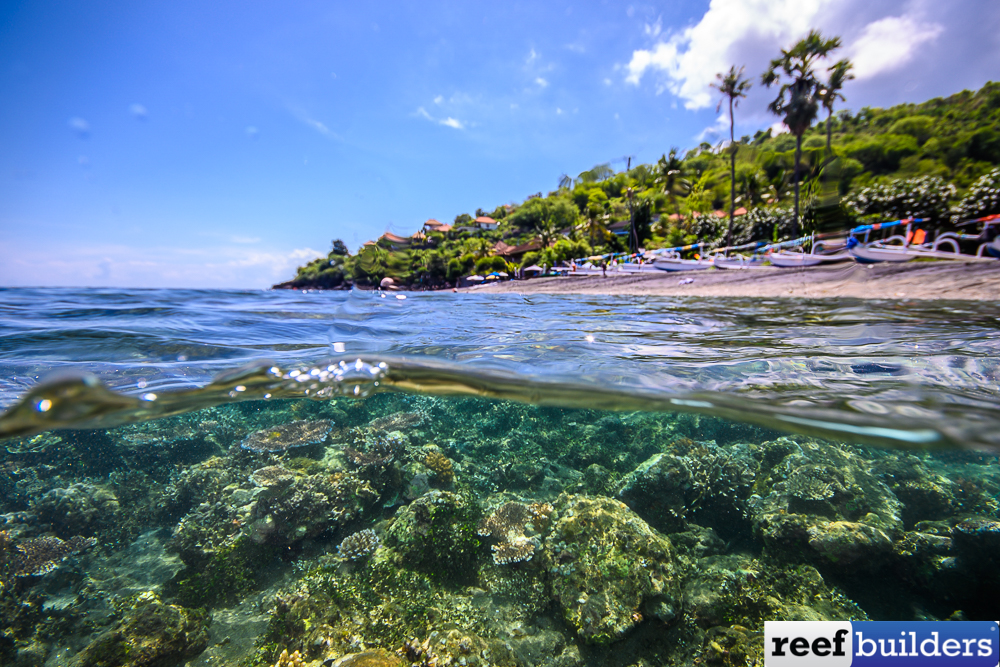 Colony shape
Colonies are thick plating to corymbose, sometimes encrusting in very shallow, swell-exposed waters.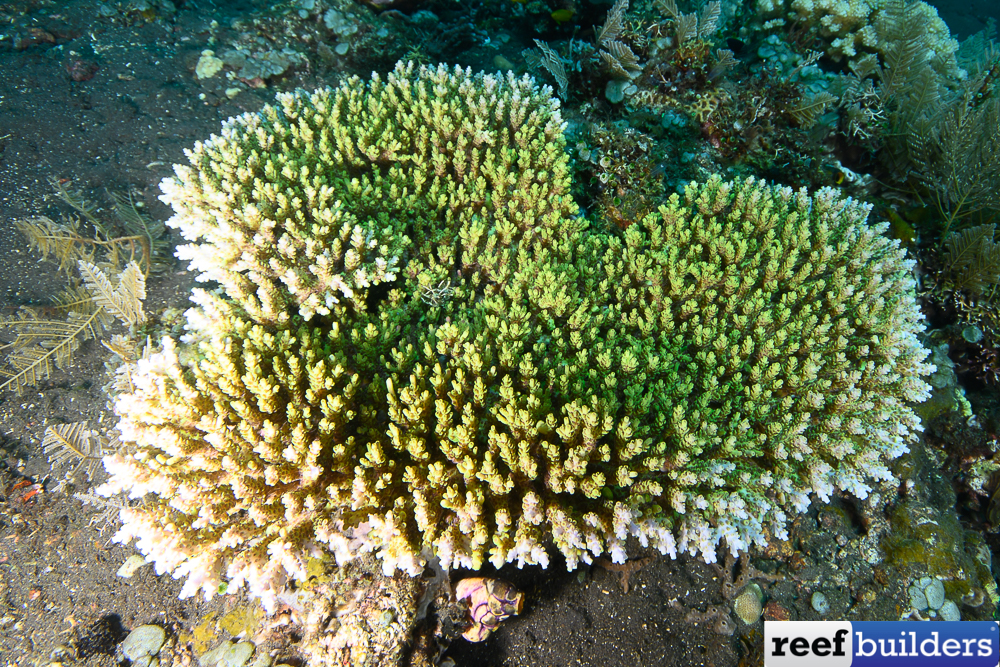 Description
There are usually several axial or incipient axial corallites per branchlet. Their shape is tubular, and their size is quite large.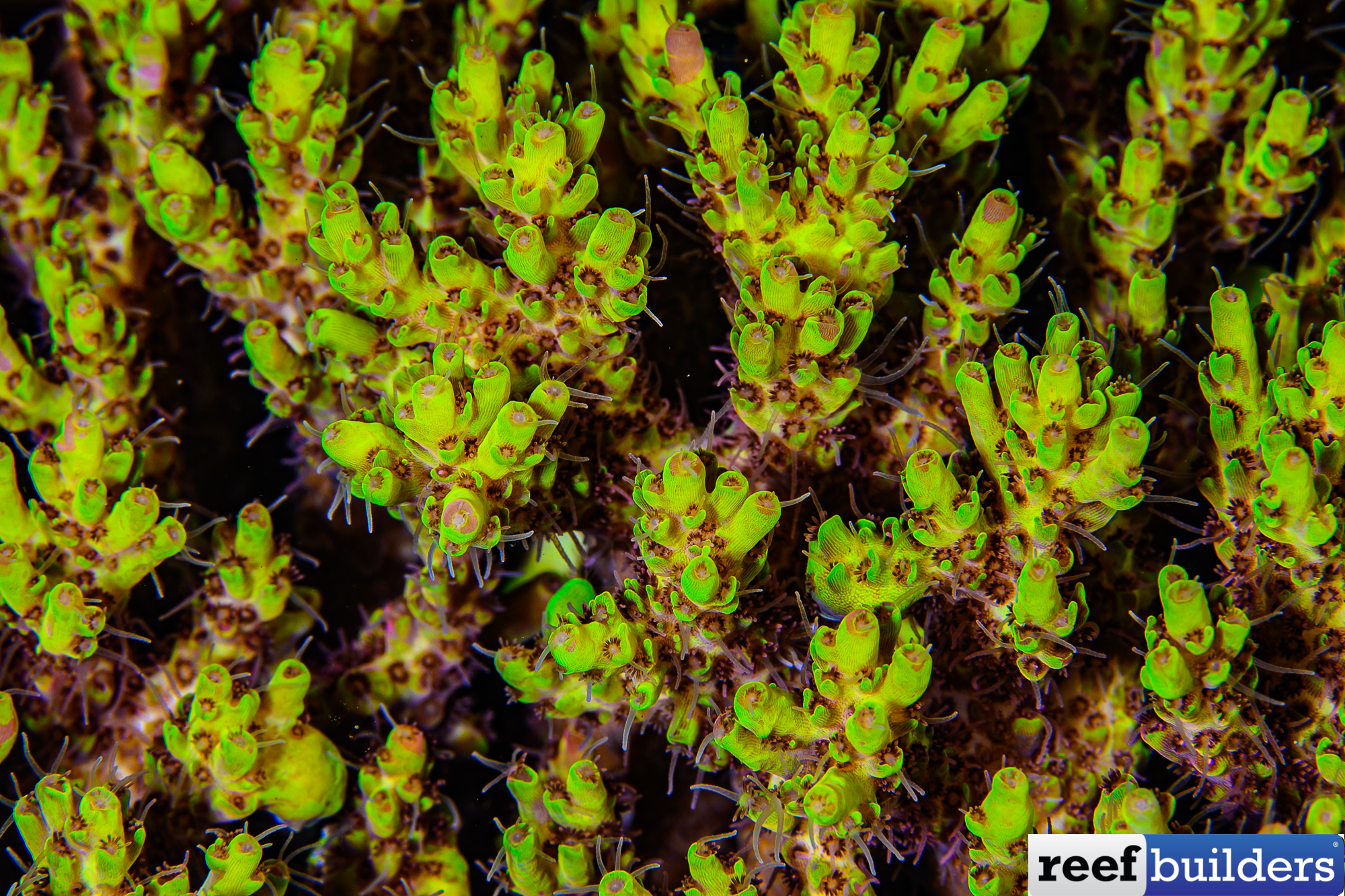 Radial corallites are one size or graded, their shape is appressed, lipped with thick flaring walls, and are arranged in a rosette around the axial corallite.
Grafted tips
The inside of the Pikachu Acropora anthocercis is pinkish/red, while all branchlets and tips are fluorescent yellow/green. But on this particular colony, a few axial corallites and branchlets were split with both colorations.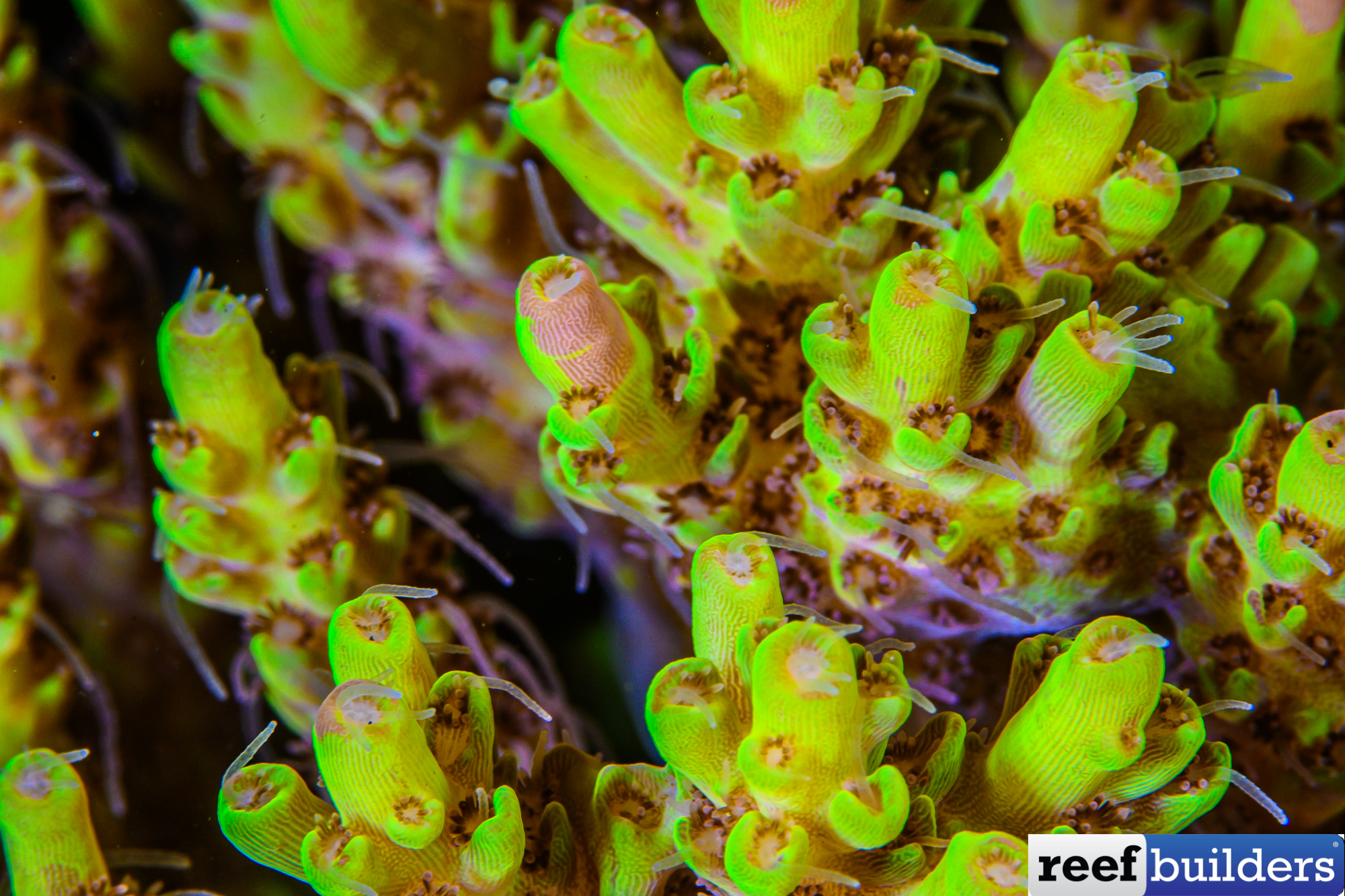 Of course, it's just small branch tips, and these would need to be fragged and propagated to get a fully split colony. This could take years of micro-fragging and selection to get a pleasant colony result.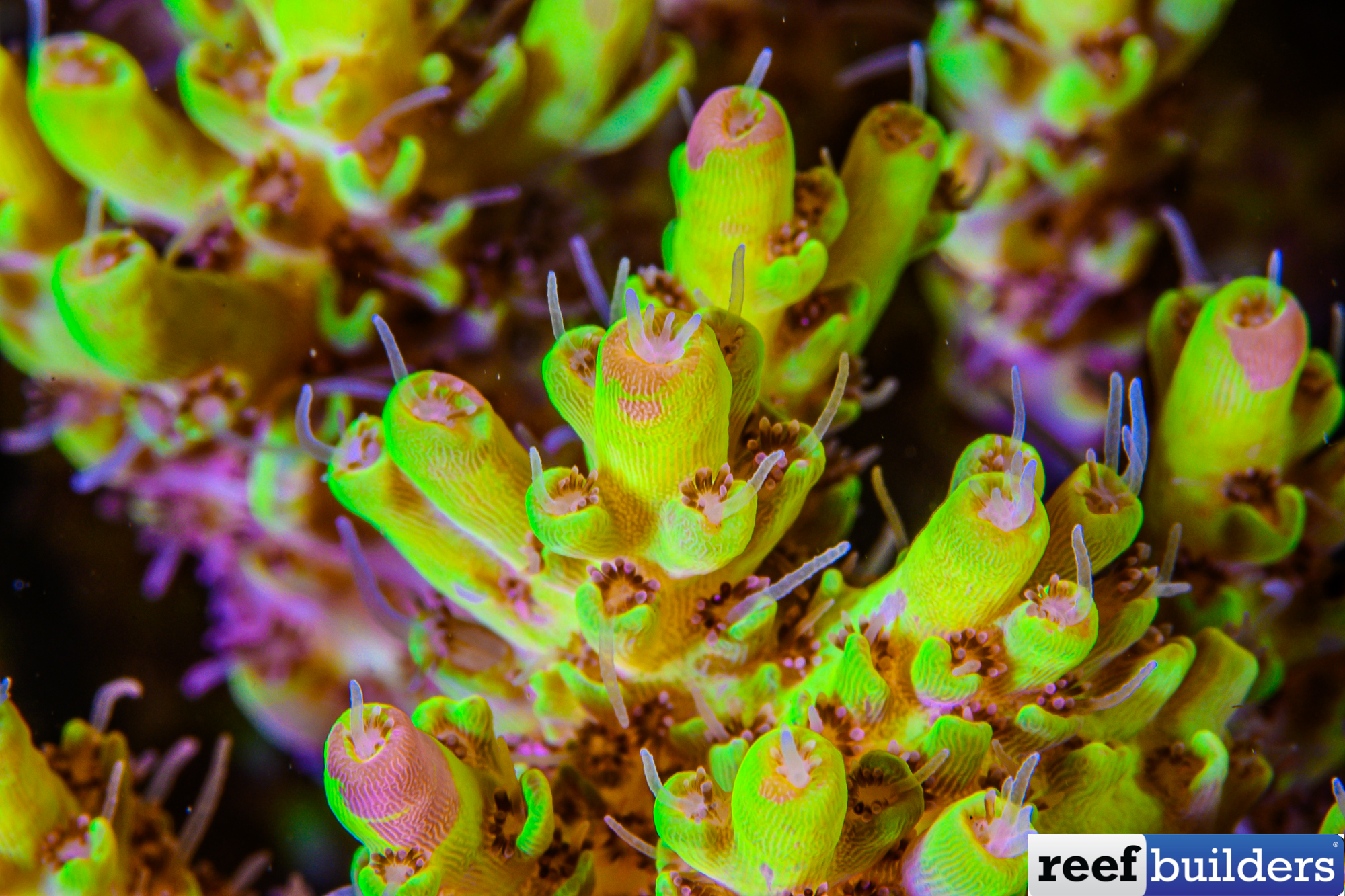 This coral lit up our night dive. It was also very interesting to see the polyp extension of these corals at night, as some developed insanely long tentacles. These corals are not only photosynthesizing machines, but they are also food-catching animals. When food is available, and no butterflyfish around to eat their delicious tentacles, Acropora does produce pretty long tentacles.