I have seen these amazing Non Photosynthetic Scleractinian (NPS) on a few occasions, mainly in exporting facilities around Indonesia. Dendrophyllia ijimai is a stunning bright orange, thick branching azooxanthellate coral.
But with quite a lot of diving under my belt, I met them in the ocean only on a few occasions. It's not that they are rare, it's just that they grow in places where flow and food are enormous. Not really the kind of place I enjoy diving.
NPS are just eating machines!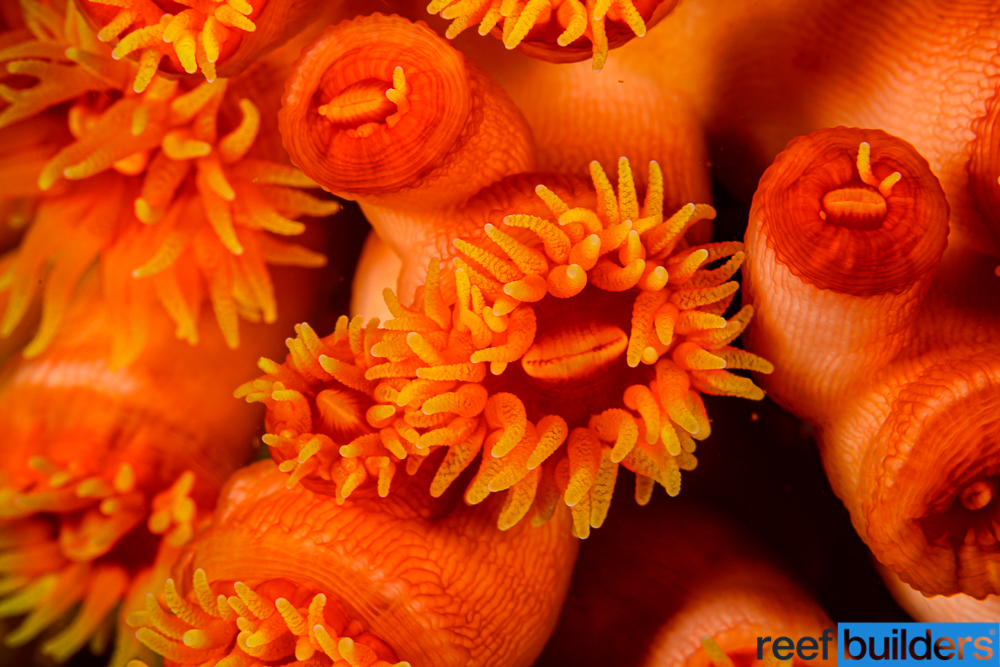 After many years observing corals, I know that all of them are mainly designed to feed, more than to absorb light, contrary to popular belief. When it comes to NPS, there is no question.
Designed to kill!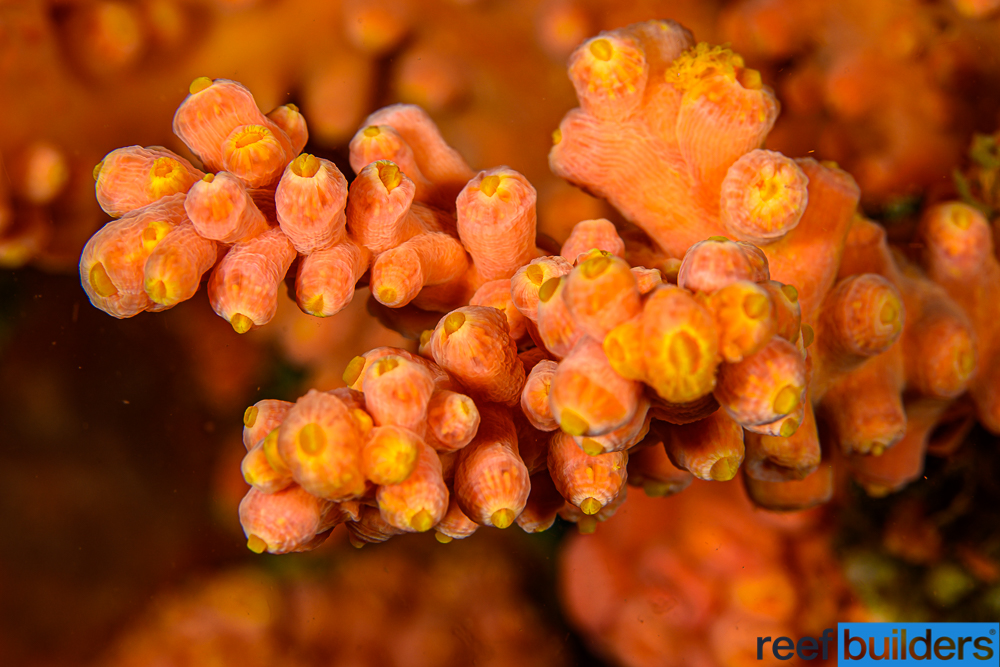 Coral polyps are designed to catch prey in the water column, and each species is designed to catch a certain type of prey, in a certain type of flow. That's why maintaining a high diversity of NPS corals in the same tank might prove to be very challenging.
A very particular habitat
Looking at the different observations made, it's obvious we're not going to find that coral on just any coral reef. Even if the distribution map is quite broad, it's still an elusive coral. Most sightings are from South Africa, Hong Kong, Japan, and the Persian Gulf – where the water is known to be semi-tropical, and extremely rich, with enormous plankton blooms that support events such as the Sardine Run in South Africa.
A colossal amount of food is available in the water regularly. All this is supported by regular freshwater runoff, huge swells, and currents, not really the usual reef environment we try to recreate in our reef tanks.
A small rock in the middle of a thousand rivers!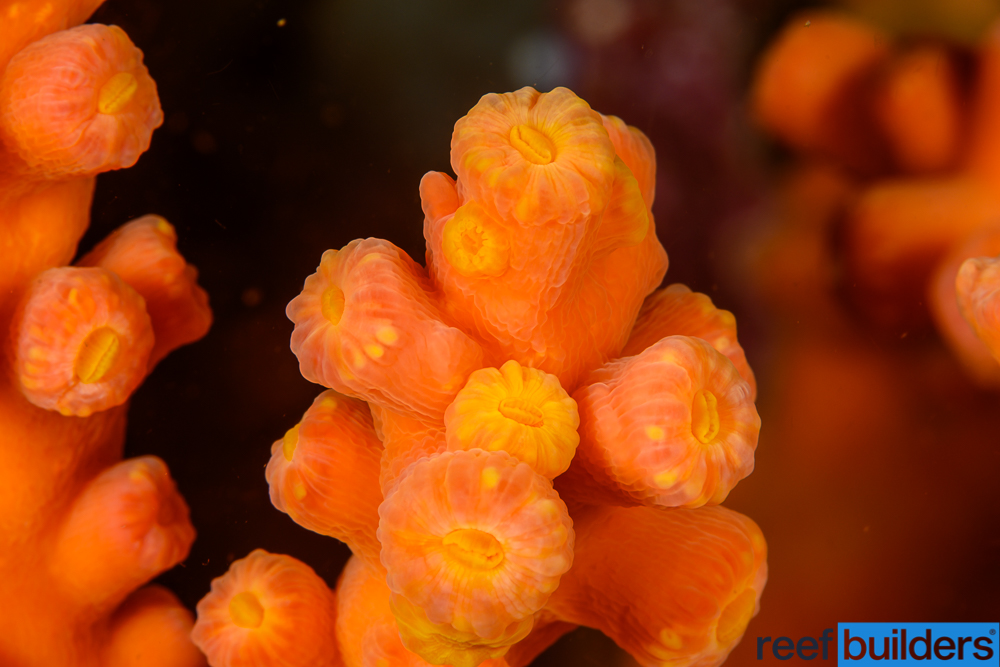 I found this species growing on a few rocks in the middle of the Komodo straight, in Indonesian Throughflow (The Pacific Ocean flowing into the Indian Ocean through the Indonesian archipelago), a place said to have thousands of rivers flowing through, is raging.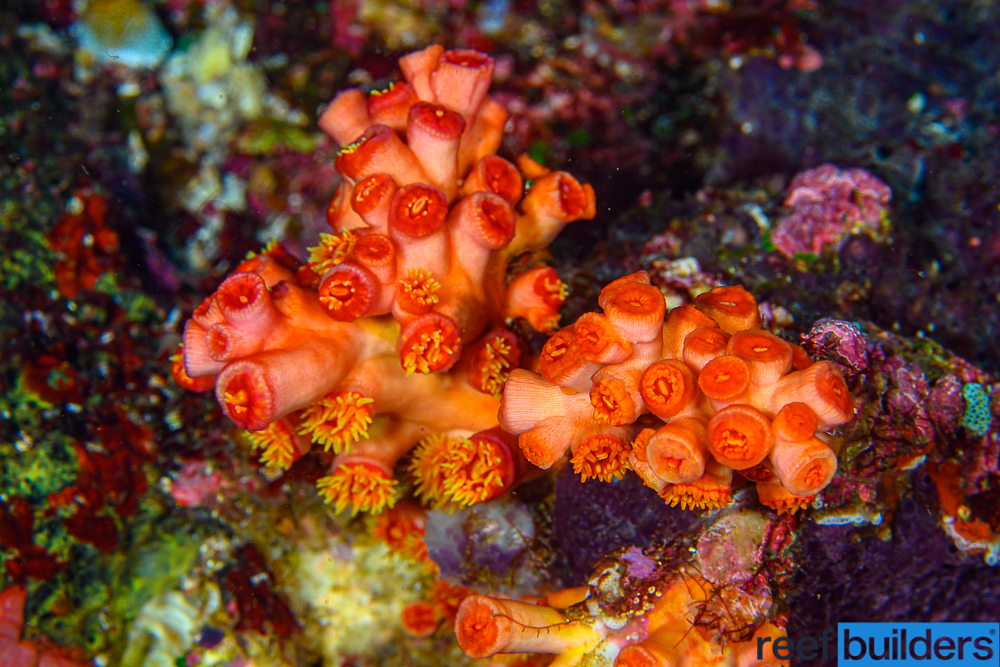 Not really a beginner dive site, but the walls were covered with Tubastrea coccinea and Tubastrea micracantha and a few Dendrophyllia ijimai in the cracks. It's a sight to remember, as it's colorful, unique, and teeming with fish obviously. But it's also a place where we know conditions can go from the best to the worst in a matter of seconds. It can only be dived at slack tides and one side of the rock is always mostly protected. The top of the reef was covered by the usual exposed table Acropora species: A. sukarnoi, A. hyacinthus, and A. efflorescens.
Not an easy species to keep, and not an easy species to culture. Site selection is always the most important thing, but in the case of that species, the challenge is just enormous. Not only very rare but also very difficult to work with.