Innovative Marine has launched a compact new AIO aquarium called the Fusion 15 Gallon AIO Cube. Holding approximately 15 gallons, and 15 inches in every dimension, its makers are marketing the new tank as entry-level, yet it follows all the IM Fusion range design principles, and can be fitted out with up to 14 accessories. As with all Innovative Marine tanks the Fusion 15 is manufactured from low iron glass, lined in black silicone, and comes fitted with a foam base mat for leveling.
An All-In-One aquarium, the back is fitted with a large filter section and includes a 200 micron filter sock and a 130gph 5W return pump. Innovative Marine's own media caddy, protein skimmer, heater and mesh screen lid all fit into the Fusion 15 but are not supplied with the tank however, to keep the price at a respectable $99.99. A desktop pedestal and cabinet are also available separately.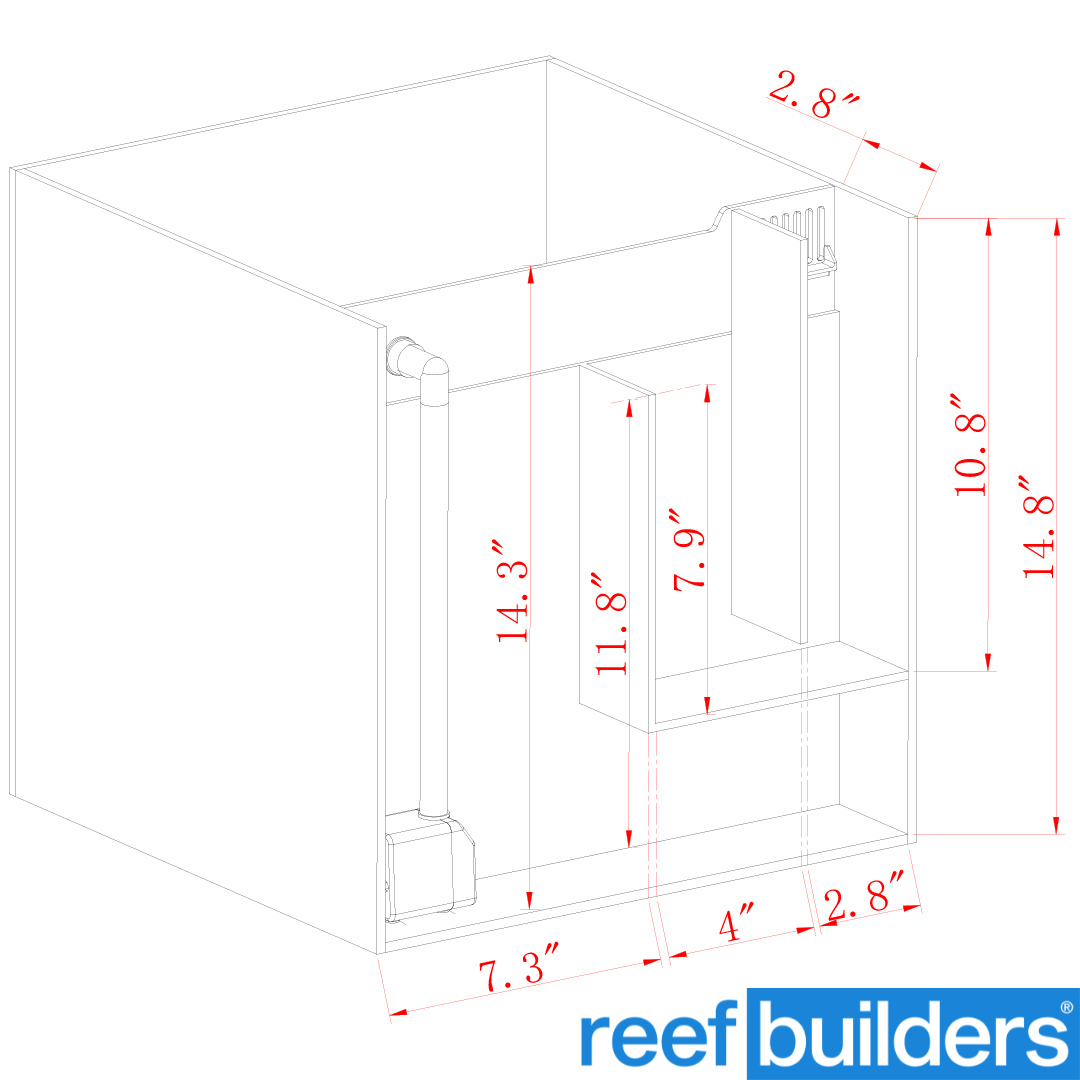 What we think
It's been a while since we've seen anything new from Innovative Marine and we always rub our hands at the release of a new aquarium as we literally can't conduct our hobby without one. There are now a lot more AIO saltwater-suitable aquariums than there were when the company first came on the scene, however, they already have most designs and accessories, so this time they've stripped back the supplied accessories to achieve a really low price. This then allows people to buy into the Innovative Marine brand at a price not seen previously, and then upgrade and accessorise over time. 
With the price of literally everything going up, it's nice to see the price of this popular aquarium brand coming down, and making their tanks more accessible for casual aquarists, kids, and beginners. The Fusion 15 would make a nice freshwater nano tank too.