As a country, Britain is bad at fish shows. Wrecked by egos and politics, getting 50 plus people into the same room to share a common passion is often much more difficult than it should be, to the detriment of the hobby we all love. A few determined local fish stores are seeking to buck that trend however, and today we visited a show called Aquafest, held by Radical Aquatics in Leeds, Yorkshire.
Upon entering we were pleasantly surprised at the number of people in attendance. Commencing at 10:00am in the morning, we rocked up at five minutes past and the store was already full of people. Dozens of people looked on into the coral tanks, most there to buy, some there to swap frags with others, while others formed small groups and just talked about reefing.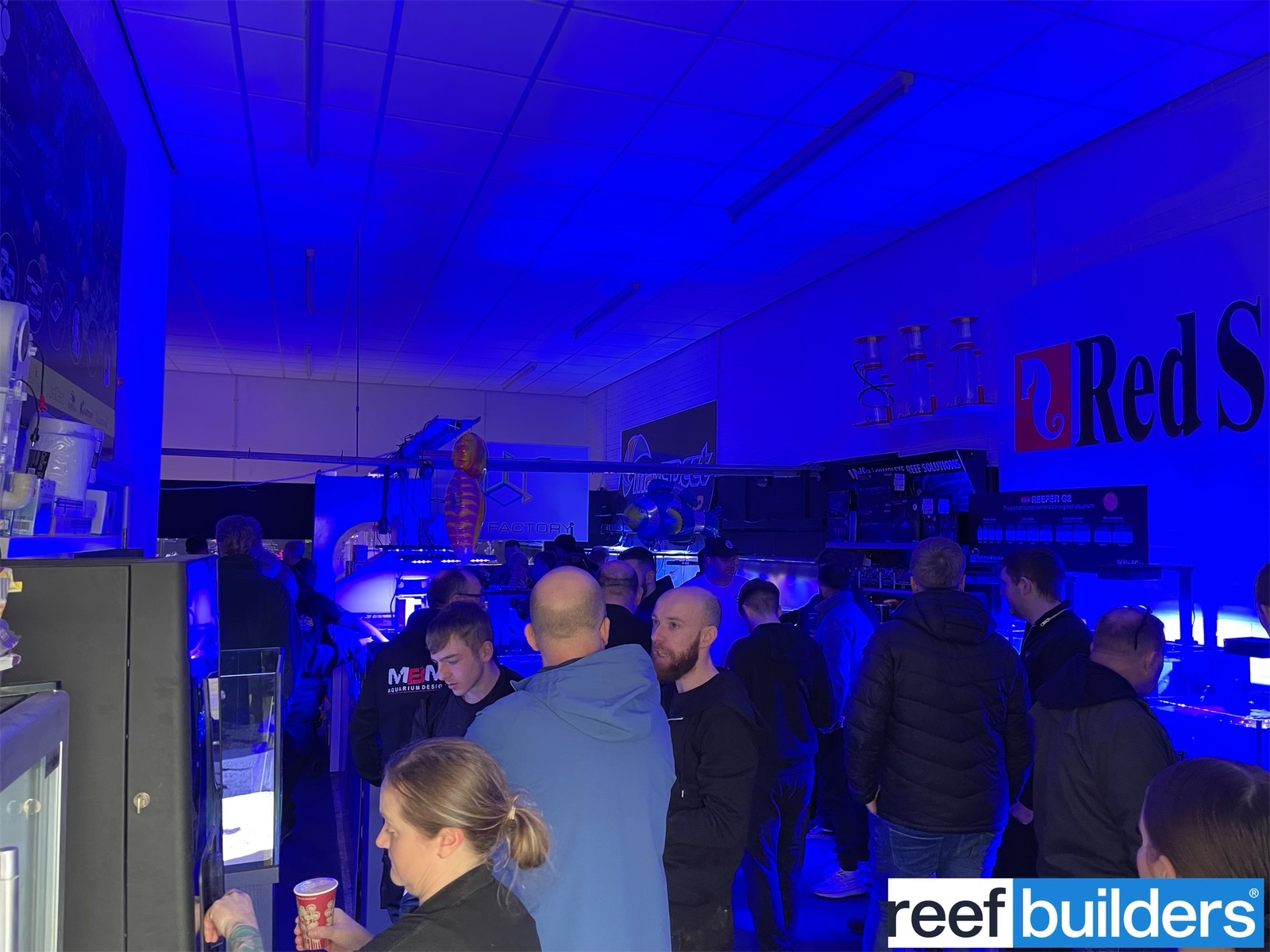 Livestock and dry goods suppliers were there along with extra staff (to bag everything up,) and a German sausage van was parked outside to keep everyone well fed. For us it was a chance to look at corals, meet with up with industry friends and colleagues and share what we had been doing.
Some snapped up offers while some hardcore hobbyists had traveled to spend big, and we saw a purple monster jawbreaker mushroom change hands for a cool £1500. Garage sellers turned up, even other aquatic store staff and their owners, and together we all stood, talked, ate, drank tea, and indulged our hobbies under the blue light of LED. It was enjoyable!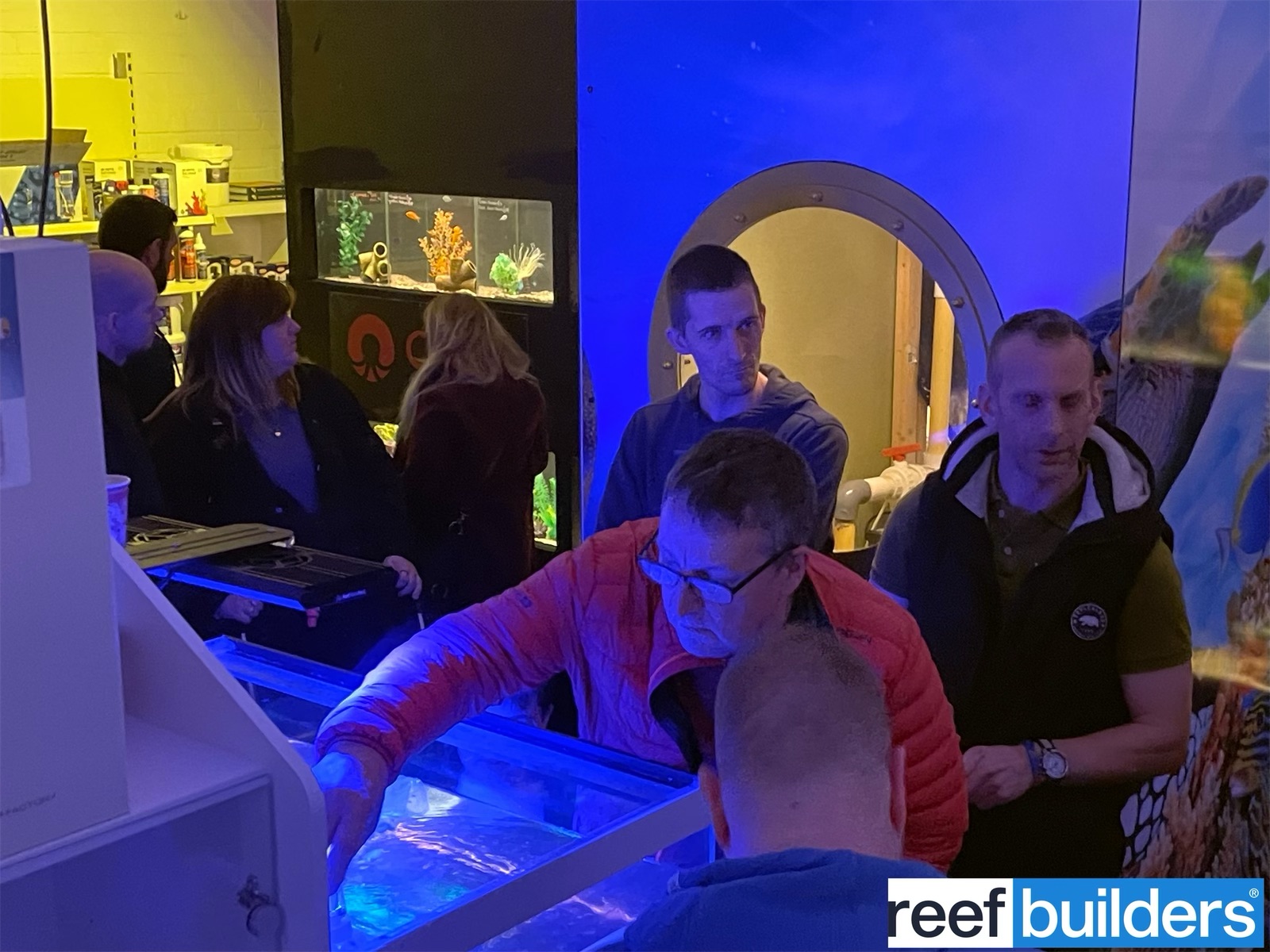 For owners Andy and Katie Jackson, Radical Aquatics may still be viewed as a new store, but with new blood comes new ideas and for them, events are an integral part of retail, not just helping the store through what would otherwise be a quiet time of year, but helping hobbyists to connect.
An hour into the show and the till was already ringing with over a week's worth of takings. Two hours in and we saw boxed aquariums being carried out and overheard key items like lights and roller filters selling out. Like a wedding, people who don't usually get on or communicate found themselves talking and agreeing, forming new friendships even, and that was just one smallish store positively affecting the lives of what turned out to be a few hundred reefkeepers by the end of the day. And that's why we should all have more reef shows.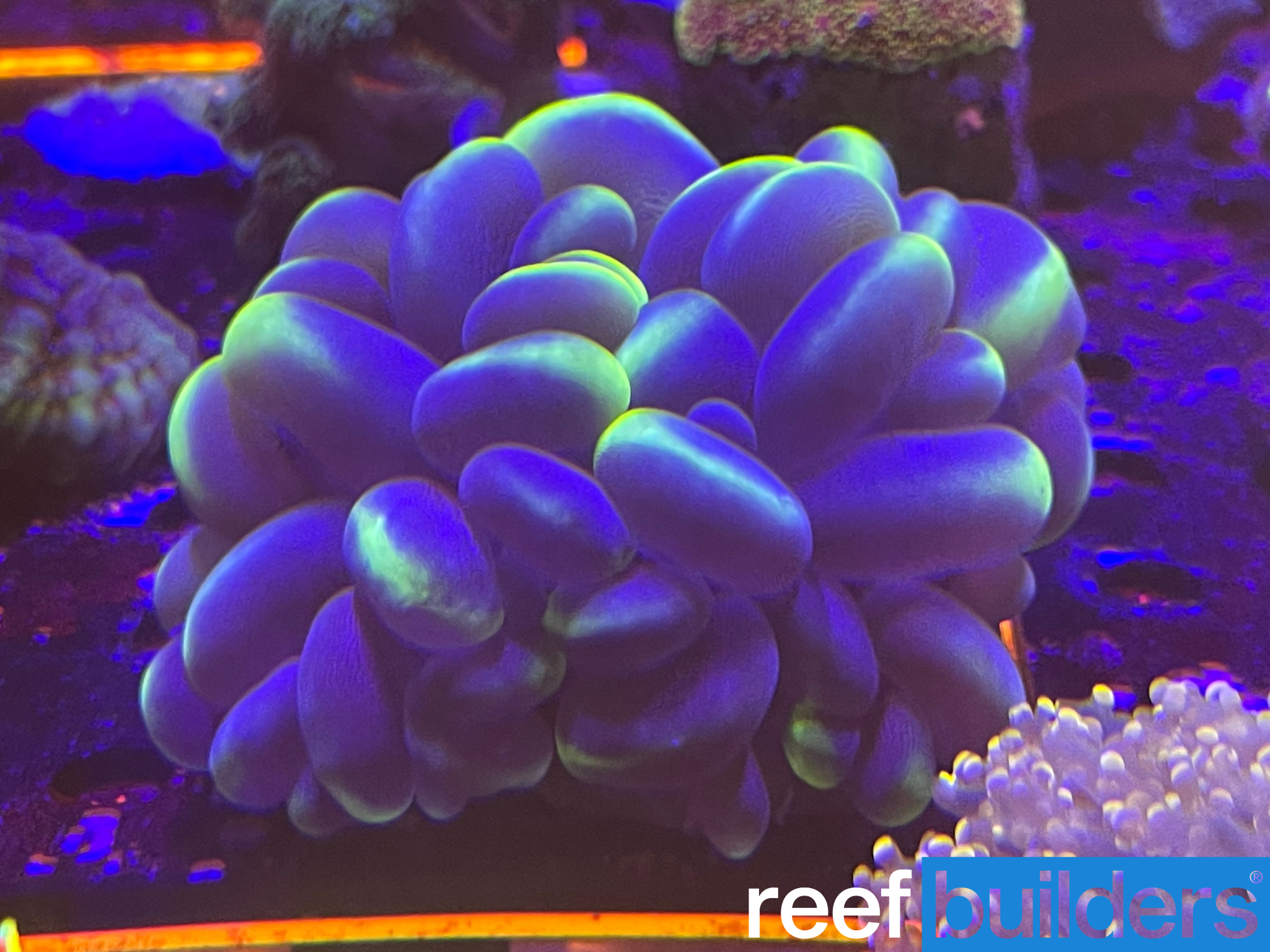 If they're not careful aquatic stores can talk themselves into a recession. Endless doom and gloom, rising costs and livestock bans can project a very dim light onto anyone trying to make a living out of the hobby they love but today, we saw that turn around and now we have the appetite to attend more.
If you own an LFS and want to generate more customers and subsequent sales, you should hold a festival, open day or show too. A few supplier donations, some well known industry figures, a food vendor and some social media activity is all that is needed to create your own aquatic event. And despite the perceived stress and anxiety of actually planning the thing, at the end of that day, you, and the people who attended, will all be enriched by the experience after everyone got to look at, and talk about some great corals. What a great way to spend a Saturday.