Cash-strapped reefkeepers are faced with two issues with any open-topped saltwater aquarium – evaporation, and heat loss – but Tropical Marine Centre has come up with a solution to fix both issues in a beautifully simple and inexpensive way; By fitting a cover.
The Reef Guard Heat Retainer is a laser-cut clear polycarbonate sheet that helps keep heat in while lowering the rate of evaporation in TMC's own aquarium ranges. The company already produces a range of net covers called Reef Guard, designed like many others to keep fish in, but with heating bills at an all-time high for many aquarium owners, their technical team set about producing a Reef Guard that could keep heat and vapor in too, and the solution is first class.
Put a thin sheet of clear acrylic over a tank and the difference in heat and moisture between the top and the underside of the sheet cause it to warp. Make the sheet much thicker and it becomes expensive, and create any kind of acrylic frame, and it's liable to breakages in transit or via everyday use.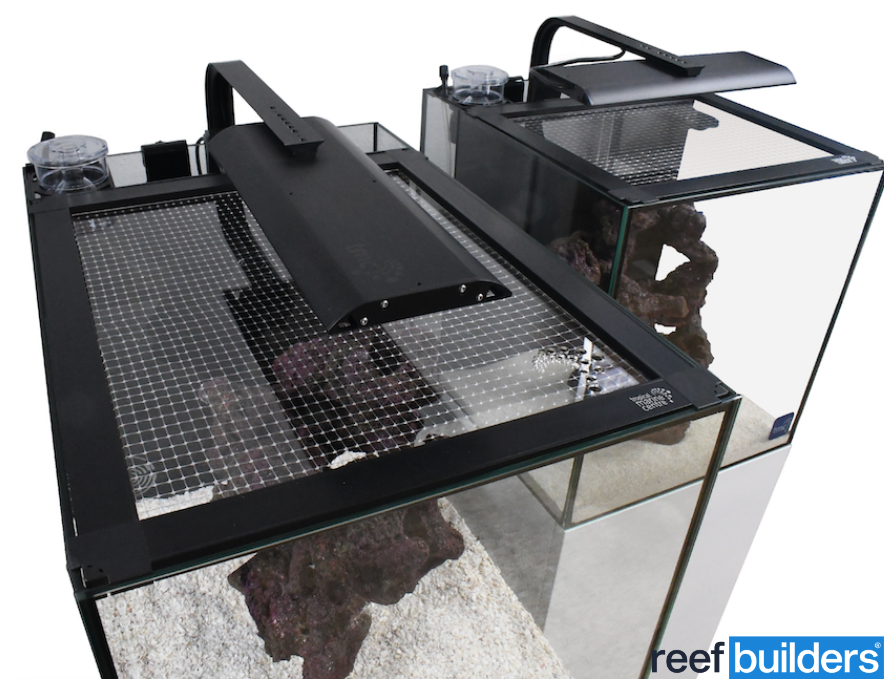 Polycarbonate sheet
The team looked at their tanks and existing net frames before realizing that the solution was right there before them. The Reef Guard net cover already had the frame support they required and placing a very thin sheet of polycarbonate (not acrylic,) over the net would allow enough light through for corals while keeping heat and evaporation in. They'd fixed the problem, and when they laser-cut the TMC wave logo into the product it doubled up as a handy feeding hole.
It's so simple we love it, and if the tank ever gets too hot the cover can be removed and the net still keeps the fish in. It's a super simple, inexpensive solution. The Reef Guard Heat Retainer should be available from March 2023 and will fit TMC's Next Wave and Reef Habitat aquarium ranges. Prices will start from around £9.99.