Tropical Marine Centre has launched a new nano tank called The Next Wave 60. Aimed at countertop reefing, this one looks superficially similar to other All-In-One tanks on the market, but drill down into the detail and it's a pretty feature-packed small reef aquarium package.
The tank itself is 38x41x40cm/15x16x15.7" and holds 60 liters/15.85 gallons. Straight away though there's a different approach to the built-in filter section and Next Wave combines both top and bottom scavenging, with the majority of water flowing through a circular intake near the base of the tank while just a couple of slots higher up aim to skim the surface film off the top. Quite the opposite to most conventional surface-scavenging only AIO designs.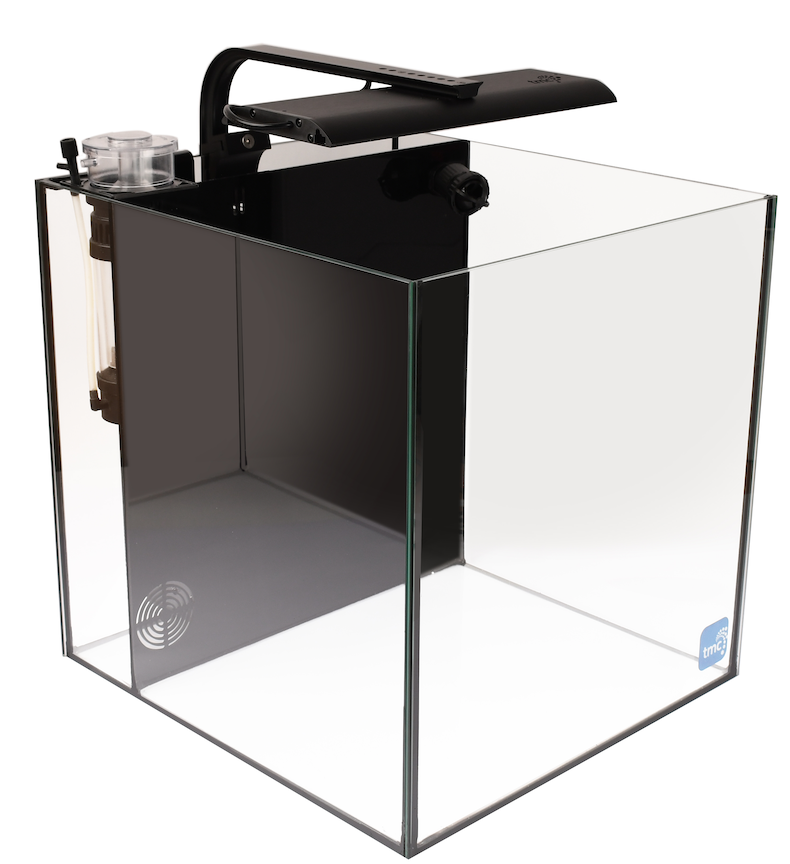 A choice of two return nozzles are supplied in the package – one flare nozzle and one oscillating return to offer more random flow patterns, and a media basket, a practical, multipurpose media basket so users won't have to try to source aftermarket or 3D printed boxes just to hold their media. That feature alone should be well received.
On the tech side, Next Wave comes supplied with TMC's latest compact DC pump, Reef Pump 500, 500lph of quiet flow for a maximum of 9 watts, although sadly this one isn't controllable like the identical stand-alone pump which shares the same name and body. Next Wave does include a brand new 18-watt LED light fixture called Reef Ion, with 24 diodes, four-channel color control, Bluetooth control via an app, and fanless, passive cooling.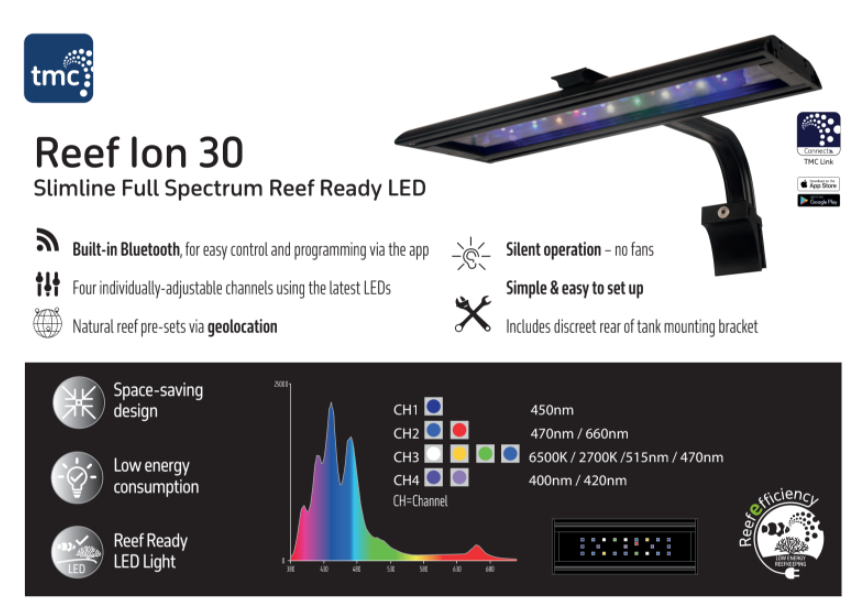 Air-driven protein skimmer
The supplied skimmer is a little unconventional, as it's air-driven, with a wooden airstone. We grew up using air-driven skimmers, they can be brilliant, but we predict that if these little tanks get into the hands of more seasoned reefers they may swap the air-driven skimmer out for a nano-sized needle wheel model or do without a skimmer altogether. It ticks a box, it says it's supplied free, but you will need to invest in an airpump on top as although TMC produces one, it's not supplied.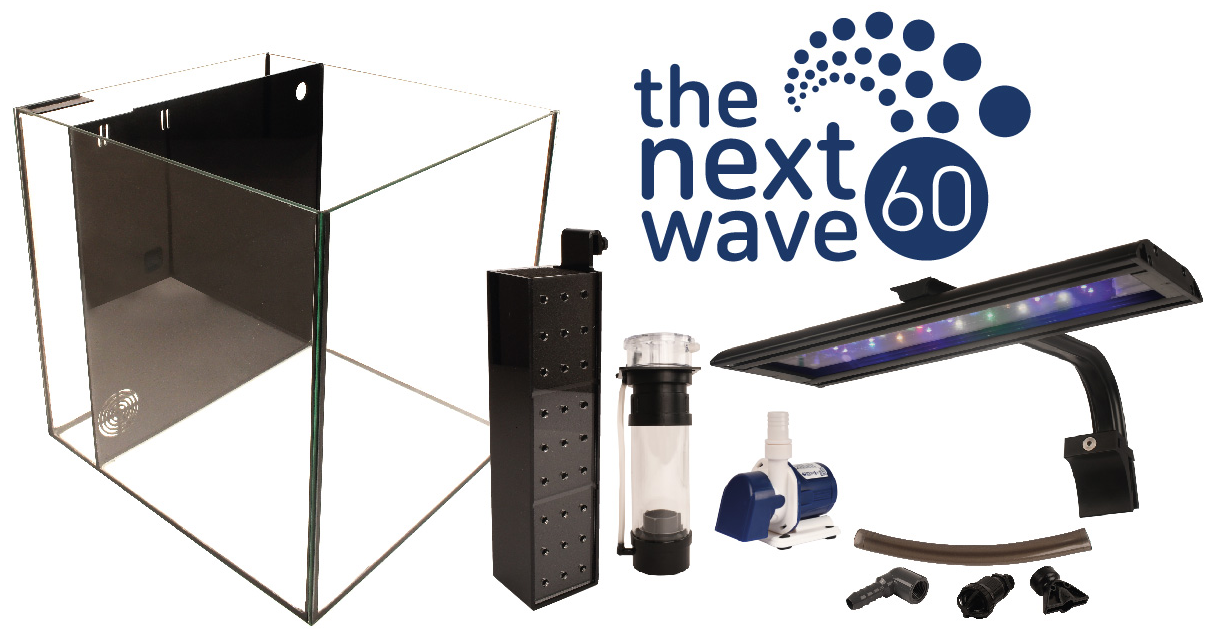 There's no heater supplied or cabinet option either, but a net cover is available separately along with nano rock structures and a lengthy list of suitable fish and inverts. The tank has launched in the UK at £329.99/$415.00, but will be more when sold internationally to cover duty and shipping. We feel consumers would be happy to pay more for a more complete bundle that includes the heater and airpump you need for true plug and play straight out of the box, and it could still be competitive versus other bare-bones or similar sized, systemized AIOs. TMC told us a cabinet is planned for the future.