The importance of dipping corals cannot be underestimated these days as we covet and culture evermore expensive coral variants, yet pass them from owner to owner, tank to tank, in frag form. We all know what it's like to find out we have Acropora Eating Flatworms or Montipora Eating Nudibranchs, and the despair we feel once they become established in a much-loved reef tank. Coral dipping liquids have come a long way, but the clever people at Simplicity have also looked at the vessels we use to dip the corals in, and the Coral Dipping Container represents an evolution of that oh-so-vital piece of hardware.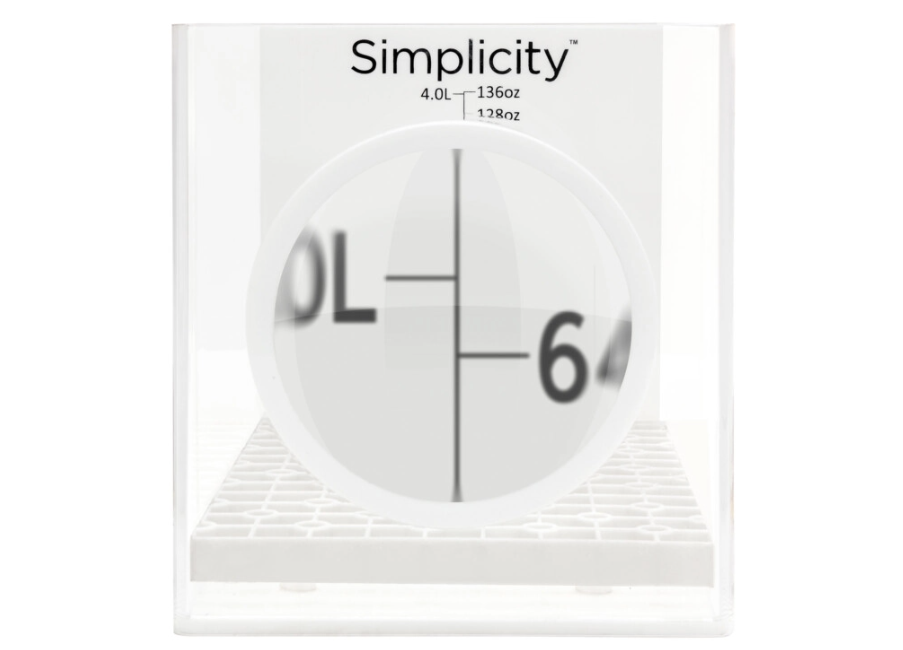 For us, there are three main, stand-out features of the new Dipping Container. First, there is a measurement scale in both liters and fluid ounces, so when your dip tells you to add 1ml per liter for example, you won't need an additional measuring jug. Next is the novel magnifying glass on the front. Made from actual glass, it magnifies ten times, so should provide both fascinating and horrifying close-ups of coral pests as they vacate your frags. And lastly, there is an integrated frag rack, cleverly raised up to where the magnifying window is, capable of taking lots of frags at the same time for fast placement and removal of several frags into the dipping solution at the same time. A small powerhead is recommended (not supplied,) to help circulate the dip, and remove the pests from coral skeletons and flesh.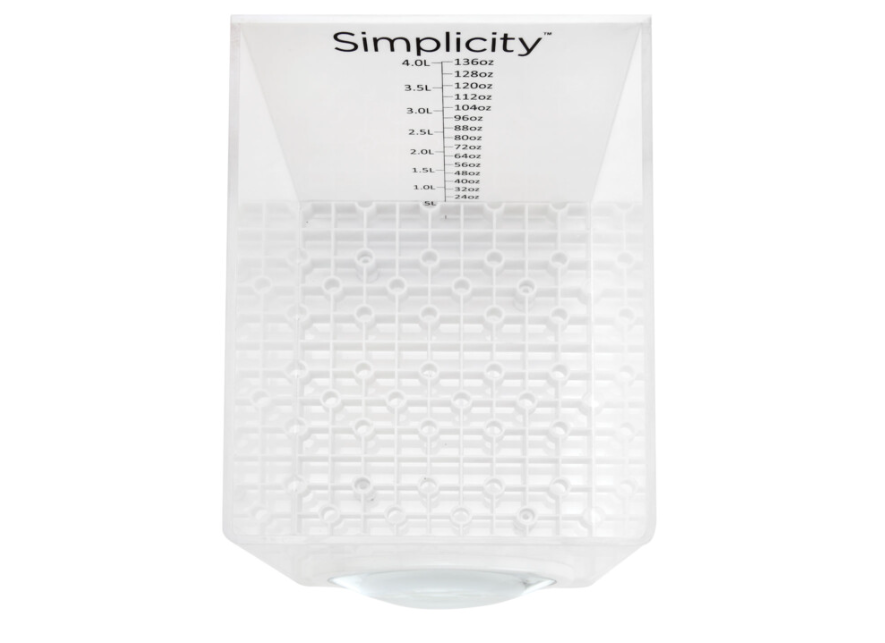 The container measures 5.9 in. (W) x 9.3 in. (L) x 6.5 in. (H) and holds a maximum of 4 liters (136 ounces). Simplicity Aquatics tell us the Coral Dipping Container is available through local and online retailers and distributed exclusively by Clear Choice Distribution.