Islamorada Conservation and Restoration Education are recruiting marine science undergraduates to work in the Florida Keys. The paid coral restoration internship will involve working locally in the Islamorada area, collaborating with local dive operations, teaching, caring for transplanted corals, conducting reef ecosystem surveys, and community outreach events.
The internship lasts for 12 months, starting October 1, with Housing in the Florida Keys plus a $250 monthly stipend provided to successful candidates. Applicants must be 21 years of age, and have Divemaster certification, as well as a personal vehicle and US driver's license.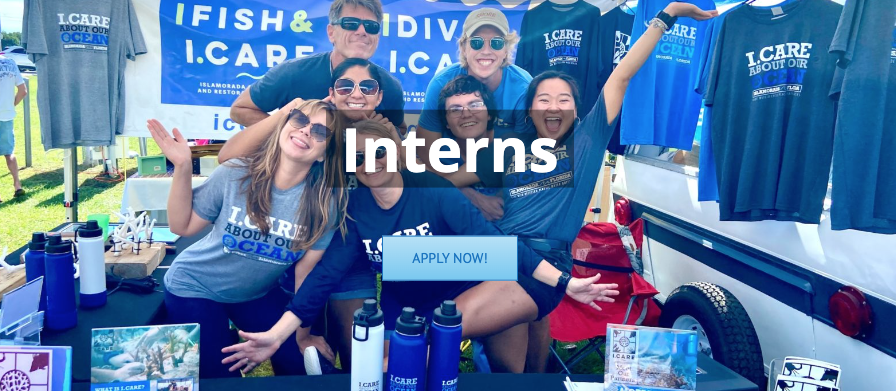 About I.CARE
I.CARE is a community organization based in Islamorada, Florida dedicated to restoring local coral reefs through conservation, restoration, and education. Working locally in the Islamorada area, they collaborate with local dive operations in teaching and out-planting corals with recreational divers, monitoring and caring for transplanted corals, and conducting broader reef ecosystem surveys.
I.CARE is looking for passionate, recent graduates with a desire to gain broad experience in hands-on restoration work and community outreach. Interns can expect 3+ dive days per week split between acting as a supervisor on community outplant dives, and monitoring, maintaining and surveying coral reefs. Land work will include outreach and education on coral conservation to diverse groups, data entry and curation, and care of a shore-based nursery. The opportunity to pursue a personal project related to reef conservation is present and encouraged, and interns stand to gain the skills necessary for a career in marine science.
The deadline for applications is June 15, 2023. Check out I.CARE for more details.