Last time we spoke about the Great Barrier Reef Legacy Coral Biobank Project kicking off in Queensland, Australia, there was already an admirable number of coral species being held by some Biobank partners for security, despite a lack of existence of a permanent place for the Biobank corals to call home.
Now The Cairns Aquarium, a public aquarium in Far North Queensland is now home to a purpose-built room and is only days away from accepting the first species for the Biobank. So far, over 150 species of the 400-odd targeted stony corals have been collected and had their collection data logged for the program which has started a chain reaction in new coral conservation programs.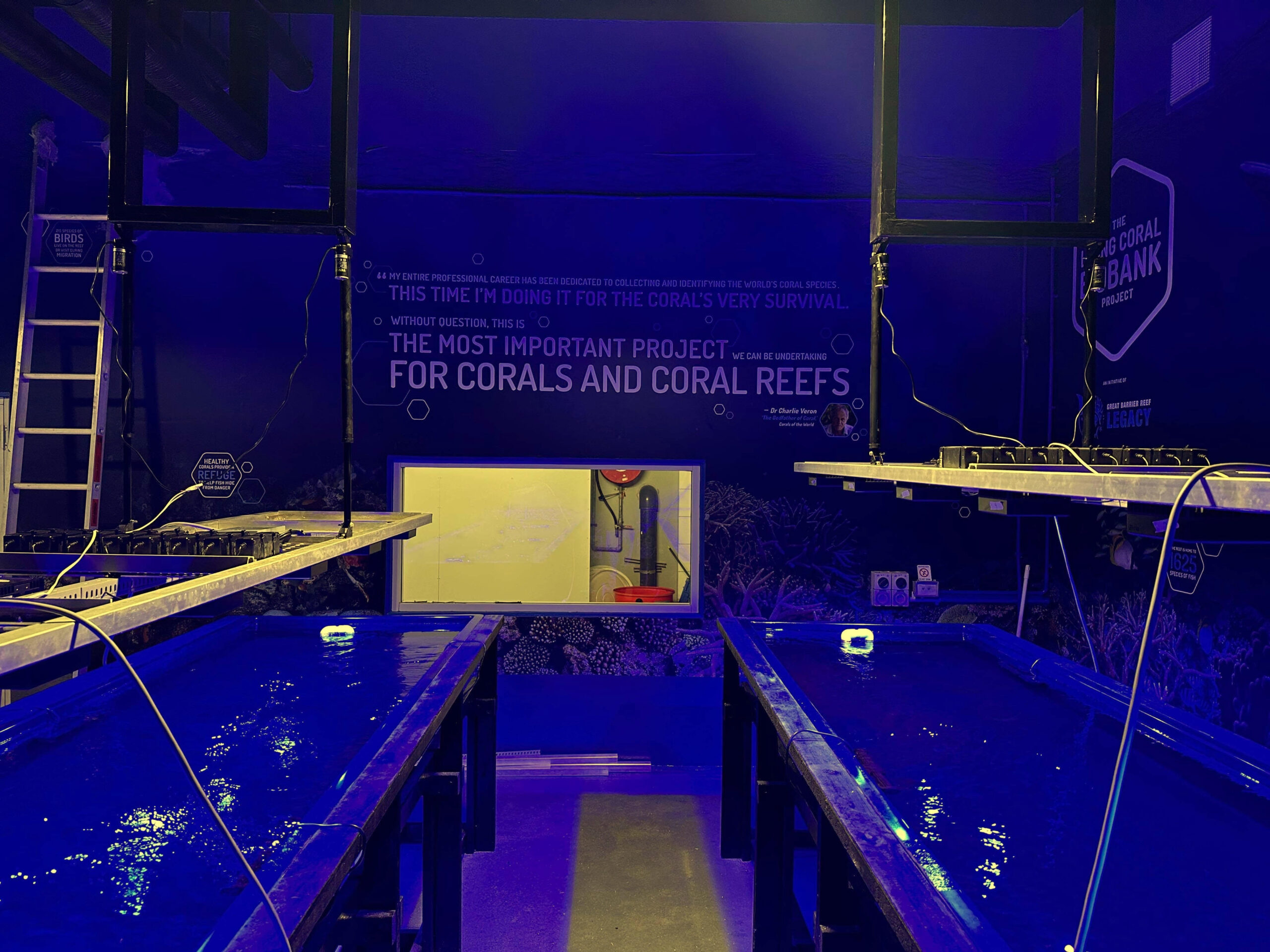 Paul Myers of the Biobank project has told us of a newly formed Biobank collective alliance with the Smithsonian, NOAA, Mote Marine Laboratory, Taronga Conservation Society, Association of Zoos and Aquariums, Centre Scientifique de Monaco, Institut Oceanographique de Monaco, who are all working on similar projects.
The new purpose-built room is quite simple in reality with the goal of not over-complicating the systems. Each system is separated for redundancy in case of disease or pests. The monitoring is via Neptune Apex, and some basic functions like controlling the Red Sea ReefLED Light Fixtures that are on a large overhead frame attached to electronic actuators that lift the frame up to a workable height for maintenance and easy viewing.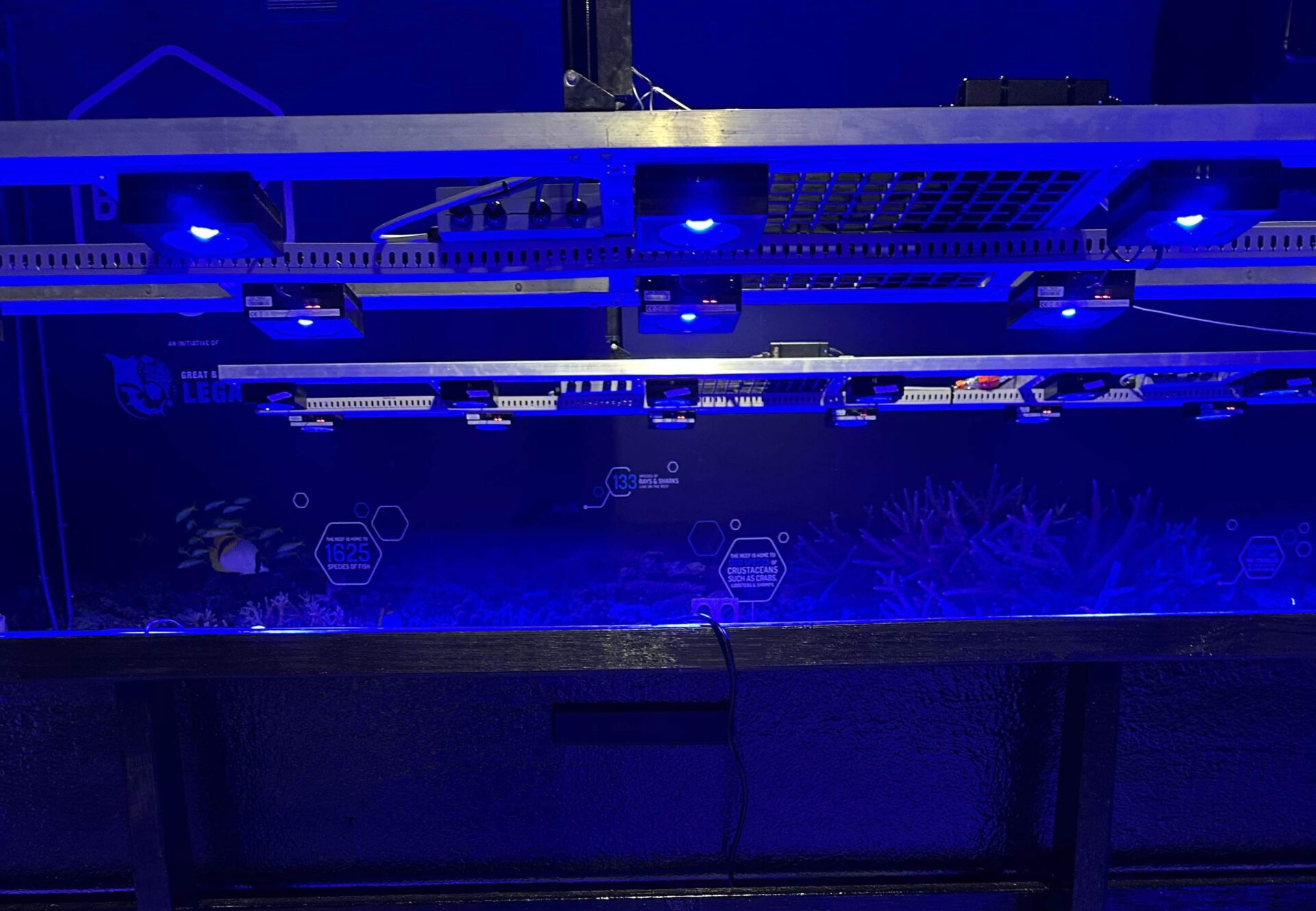 Simple refugiums, skimmers, roller mat filters, and bio media are employed for nutrient control and biological filtration. Hailea chillers are hooked up but the entire building is kept cool with industrial cooling so they are mainly for backup.
The Cairns Aquarium is undergoing some remodeling that will allow visitors from all over the world to visit the Biobank for a guided tour and perhaps even see in person a coral fragment that they have sponsored in the Adopt-A-Coral Program.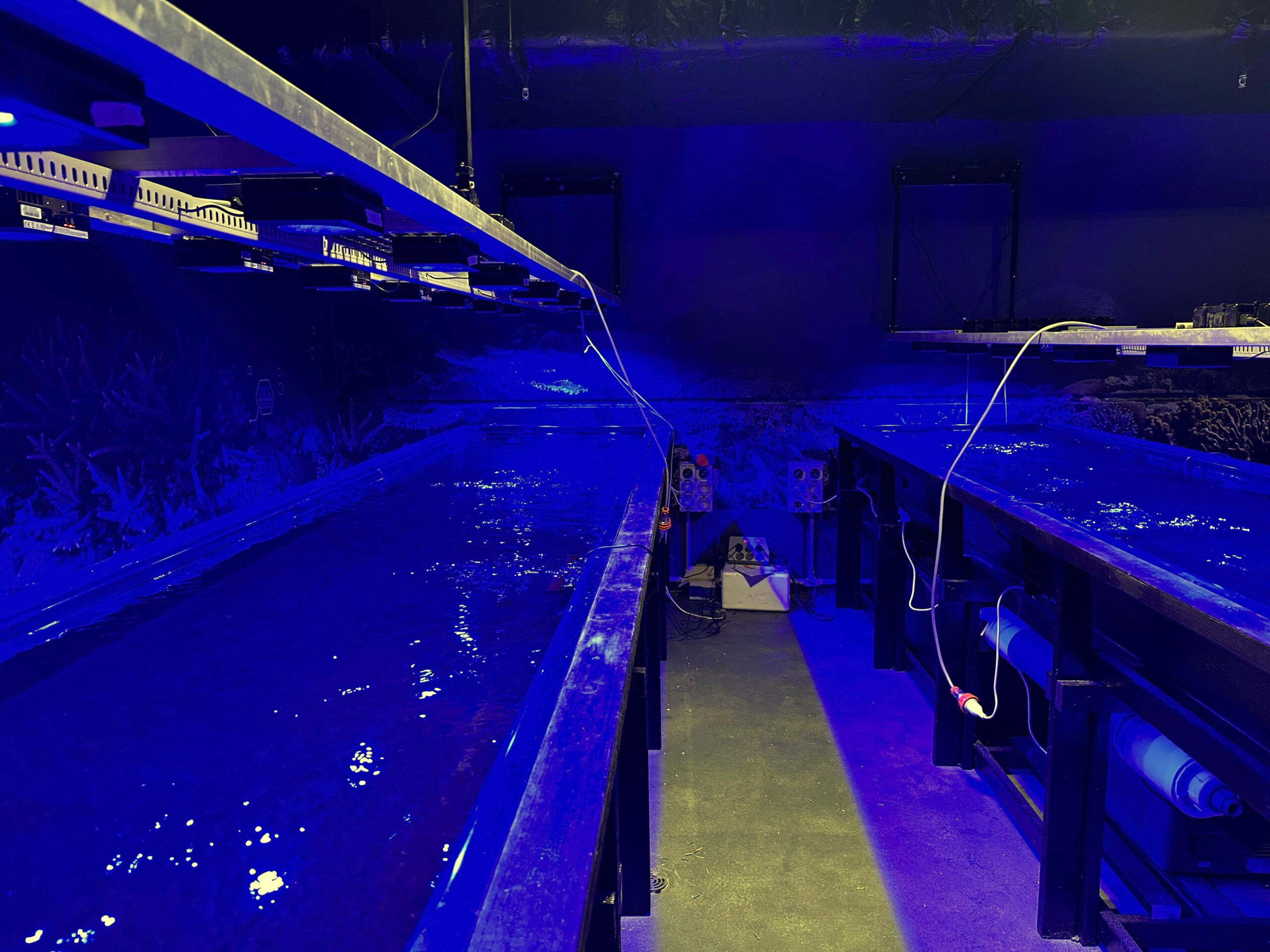 Data such as the GPS location of the original parent coral, water chemistry at the time of collection, depth, and even a DNA analysis of the coral tissue will be stored in RFID chips in the base of each coral. An exciting aspect of this project comes from the accessibility of live coral samples that include this array of data mentioned above for scientific studies. Having frags of these corals made readily available to educational and research institutions opens up greater possibilities for testing and observation without the need to embark on expeditions to retrieve the sample material.
Stay tuned for more updates as the project evolves.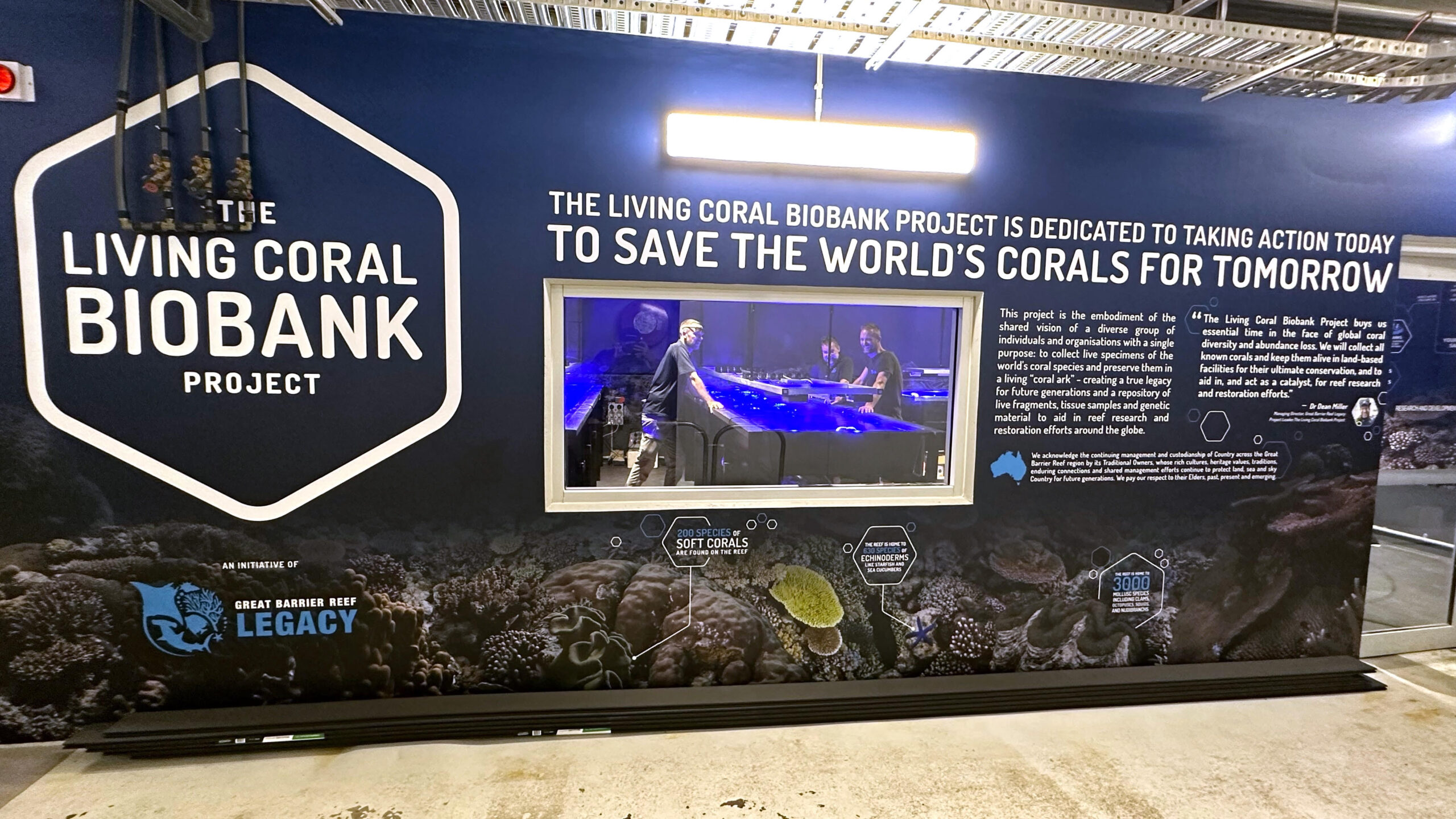 About the Author
Shane Danger Coleman is an avid aquarist and grew up on the Sunshine Coast in Queensland. He currently lives in Cairns, Australia (the doorstep to the GBR,) and works at the Sustainable Reefs coral farm where he can do what he loves the most on a daily basis.