Red Sea continues its upgrade path with the immediate release of the Reefer G2+. The G2+ Series aquarium range enjoys all the useful upgrades of the Reefer G2 as well including the ReefATO+ Auto Top-Off as standard, replacing the old gravity-style top-off and reservoir. That means that from now when you buy any Reefer model from the smallest Reefer 170 to the largest Reefer S-1000 the ReefATO+ will be included, equipping you with not only a smart, app-controlled ATO but a temperature monitor and leak detector too.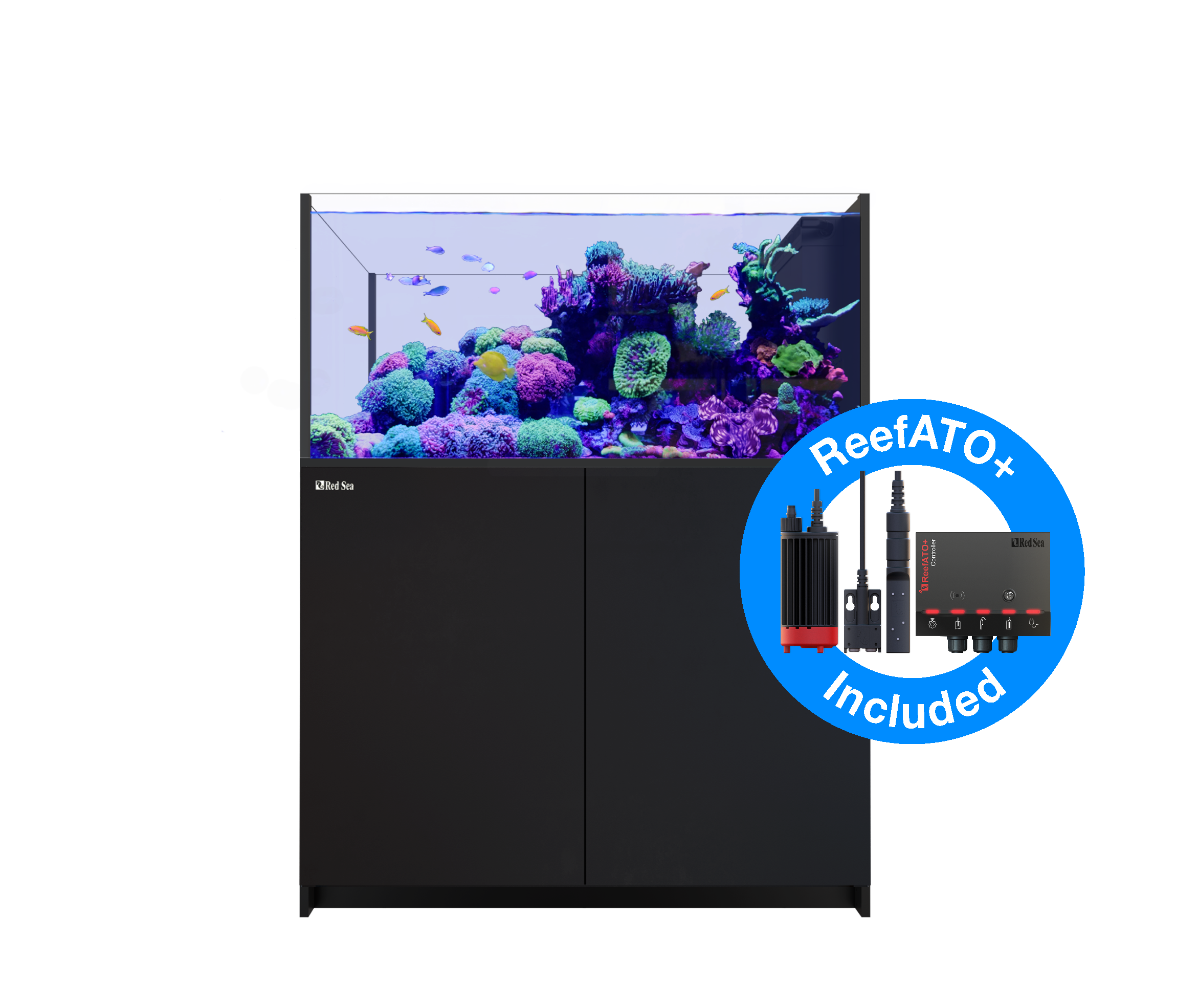 New Peninsula models
The G2+ range also sees four brand new Peninsula-style room divider tanks, replacing the previous Reefer P500 and P650 Peninsula models. The Peninsula G2+350 is the smallest model at 96cm/3.2' in length and holding 350 liters/92 gallons. If you want a four-foot model, choose the G2+ 500 at 125cm/4' in length, again equipped with the new ReefATO+ and with doors that can be mounted on the left or right side of the cabinet.
The larger 5' and 6' models then further upgrade to sit within the Reefer S range. The Reefer Peninsula G2+S-700 and G2+S-950 are 5' and 6'6" respectively, but this time sit on aluminum frames for extra strength and longevity, with split sumps and cool, integrated slide-out control panels. All new peninsulas include a new weir and dual side-mounted returns along with extra couplings in the pipework to allow for both metric and US fittings. All Reefer G2+ now also have removable sock chambers for easy ReefMat fitting and a removable refugium baffle.
Reefer Evolution
We and Red Sea users are now getting a clear idea of the Reefer upgrade path, bringing the aquariums, equipment, and IOT all together into one nice, neat package. Red Sea started the whole bare bones, reef-ready, (but available off-the-shelf,) tank revolution, and eight years later they are really refining the tanks, the way they operate, and their compatible equipment.
Losing the gravity ATO means that the reservoir doesn't need to sit on the sump anymore, something that makes sense when you run a sizeable Red Sea Skimmer and ReefMat, but also want easy access to the return pump. For the G2+ the ATO reservoir has actually been left out altogether, which isn't a bad thing as we all use myriad containers of varying volumes to suit our own top-off tastes and consumption.
ReefRun pumps, Reefer DC Skimmers, and separate ReefATO+ should all be available from April 2023. The new Reefer Peninsula G2+ S Series is available now from $3049-$6999/£2099-£5499.