Two new species of cryptobenthic gobies have been described following their collection in Roatan, Honduras in 2018. Named Varicus prometheus and Varicus roatensis, the two new species were collected using a submersible, and make up the 11th and 12th species of the genus Varicus.
Gobies are the most diverse fish in the Caribbean, with 160 known species. Because of their tiny size (typically under 50mm/2") and camouflage, they are understudied even in shallow water, but in mesophotic (~40–130 m) and rariphotic (~130–300 m) ecosystems, even less is known about them. 
In the Caribbean, other new species of Gobiidae have recently been described as a result of submersible collections led by the Smithsonian Deep Reef Observation Project (DROP.) As an example, one of the first DROP studies on gobies described nine new species and erected four new genera, including five new species in the genus Varicus, which is the most diverse genus of deep-reef gobies in the Caribbean (10 species prior to this study).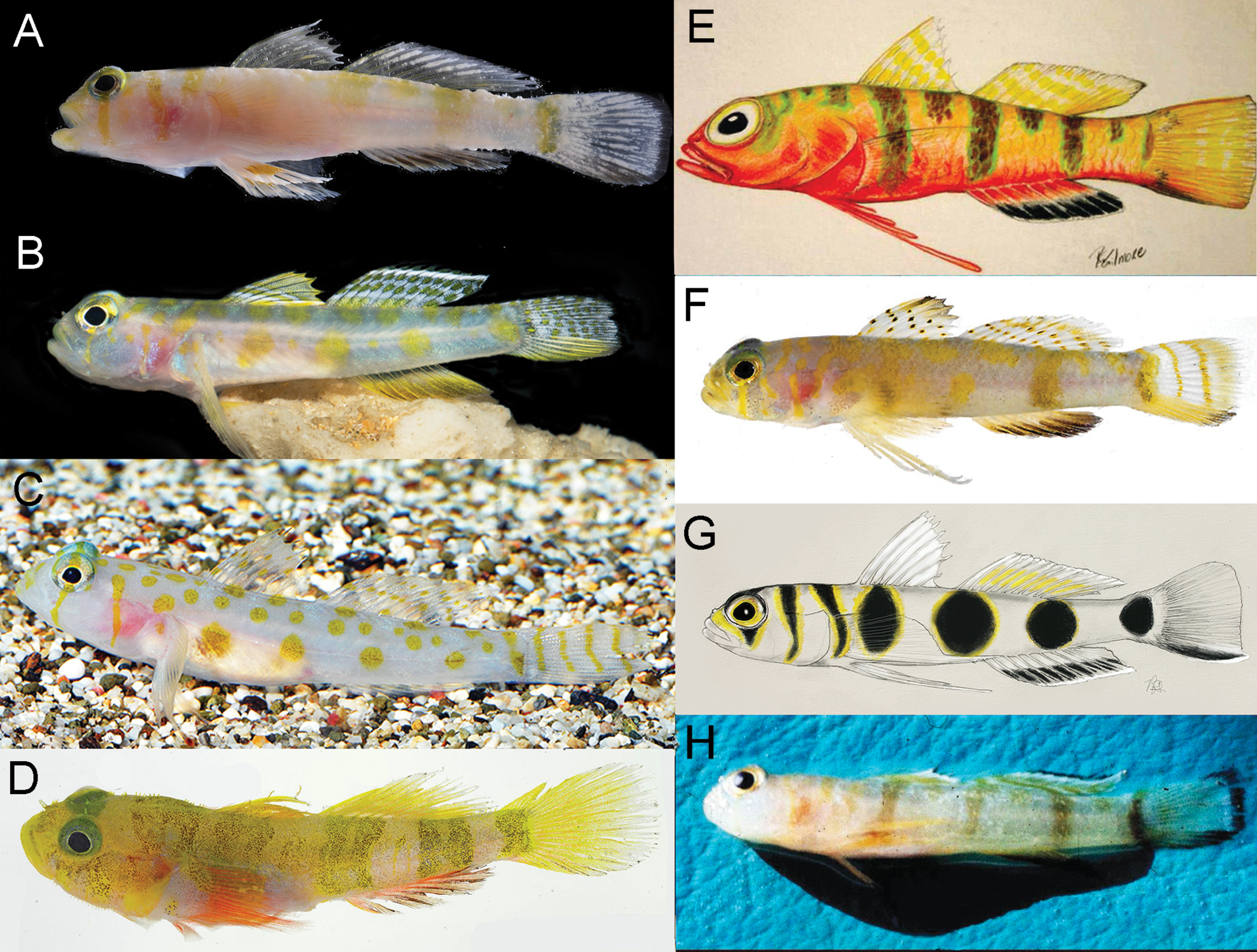 That study also erected the genus Pinnichthys in 2016 for the type species Pinnichthys aimoriensis which was found at 70 m off the coast of Espírito Santo, Brazil, and four additional species from the tropical western Atlantic and tropical eastern Pacific.
The Promethean goby, Varicus prometheus
Varicus prometheus is described based on one 30.5mm long female, collected off Half Moon Bay, Roatan, at 247 m depth in 2018. It differs from its congeners in fin ray counts and vertebrae, and was collected on sand with Halimeda rubble.
It is named prometheus in reference to the Greek god Prometheus. In Greek mythology, as punishment from the god Zeus, Prometheus had his liver eaten out by an eagle, only to have the liver grow back overnight so it might be eaten again the next day. The name refers to the fact that the abdomen of the holotype of the new species was partially eaten by a hermit crab!
The Roatan goby, Varicus roatanensis
Varicus roatanensis was collected from Roatan, Honduras, and is described based on an 18.5mm female, collected at a depth of 237 m. The specimen was found on a silt-covered boulder with small 3–10 cm diameter caves and crevices.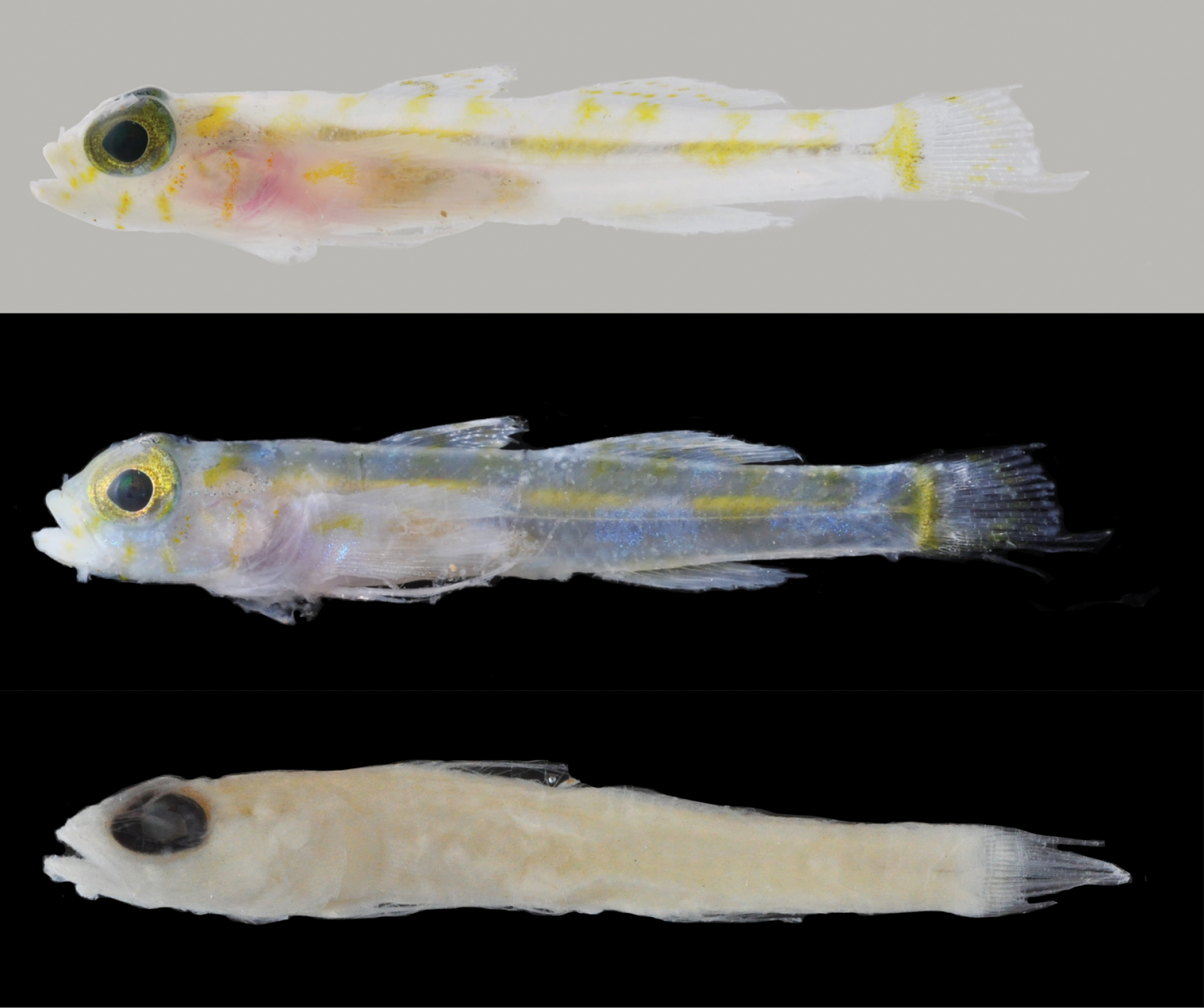 Pinnichthys aimorensis
Pinnichthys aimoriensis was also collected by the researchers in Bonaire, a considerable distance (and a range extension,) from the type specimen found off Brazil. The Bonaire specimen was also found at over twice the depth – 164m versus 70m.
More info